My journey so far with GVI…
By Jackson Vukovic
5 years ago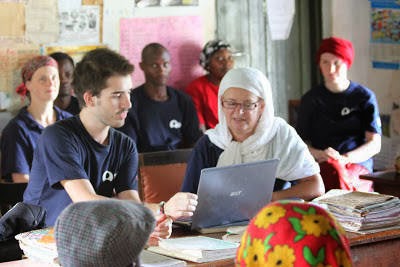 Hi! My name is Jackson and I'm from Sydney, Australia…so, I guess I would say…"g'day mate!"…or something like that. I have just began working for GVI as a field staff member in Shimoni Village along the south-eastern coast of Kenya on their Health Awareness & Promotion Project. I am writing this blog to tell you guys a little bit about my story so far…
From a young age I had known I was interested in the health field and had a pretty good idea that I wanted to work in health when I grew up. Two of my grandparents were doctors and my sister an Occupational Therapist – so I got plenty of exposure to the health field and the kind of work involved. Each time I was lucky enough to see my grandparents do something 'doctor-y' or my sister 'therapy-it-up' at her hospital – I only got keener and keener on working in health.
After working at a hospital in Sydney for about eight months as a wards person, receptionist and stock coordinator I had come across GVI on a Facebook page and decided to check out their website. Along with an interest in health, I had always been keen on doing some volunteering in another country and getting a taste for working in international development. Scrolling through GVI's pages and pages of varying volunteer programs, expeditions and internships I came across the Health Awareness & Promotion Project in Kenya. The project really caught my eye and I book-marked the page on my PC!
So after a bit of brainstorming and 'nutting' out my finances I decided I was going to work at the hospital for another six months and then head out to Kenya to volunteer with GVI. The program fitted perfectly for all the things I was interested in…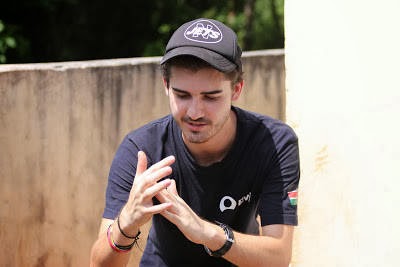 Over my 3 months of volunteering with GVI on their Health Awareness & Promotion Project I was able to take part the following tasks:
·Help out at the local Public Medical Dispensary with administrative work, organisation and weighing toddlers up to small children
·Going into the field with Community Health Workers to hold child growth monitoring outreaches
·Plan and teach health-related lessons in the secondary and junior school
·Tutor adults who live in the village on computer skills
·Collect research for the Public Health Officer on national and global health developments
By the time I had powered through my 3 months volunteering I had felt like I had taken part in valuable work that would be of benefit to the community and I had a great time being part of the GVI team in Shimoni Village, Kenya. But…this isn't where it ends yet…
A few weeks after I had finished my volunteering with GVI a field staff position on the Health Awareness & Promotion Project had become available! This was a really exciting opportunity to be able to do some more work in the health field in Kenya and be back as part of the GVI team. It would also be a great opportunity for me to gain more work experience in the international health development field…as well as getting to do some more work with the awesome Kenyan's who live in Shimoni Village!
So…I applied and sent my resume in! After an interview with the Senior Management Team and a reference check I was notified I had been successful and selected for the position. So far my time back here in Kenya has been just as amazing as my first trip here! So far so amazing!
Jackson Vukovic – Health Project Field Staff