My holiday Experience at Playa del Carmen, Mexico
By Melissa Romeis
3 years ago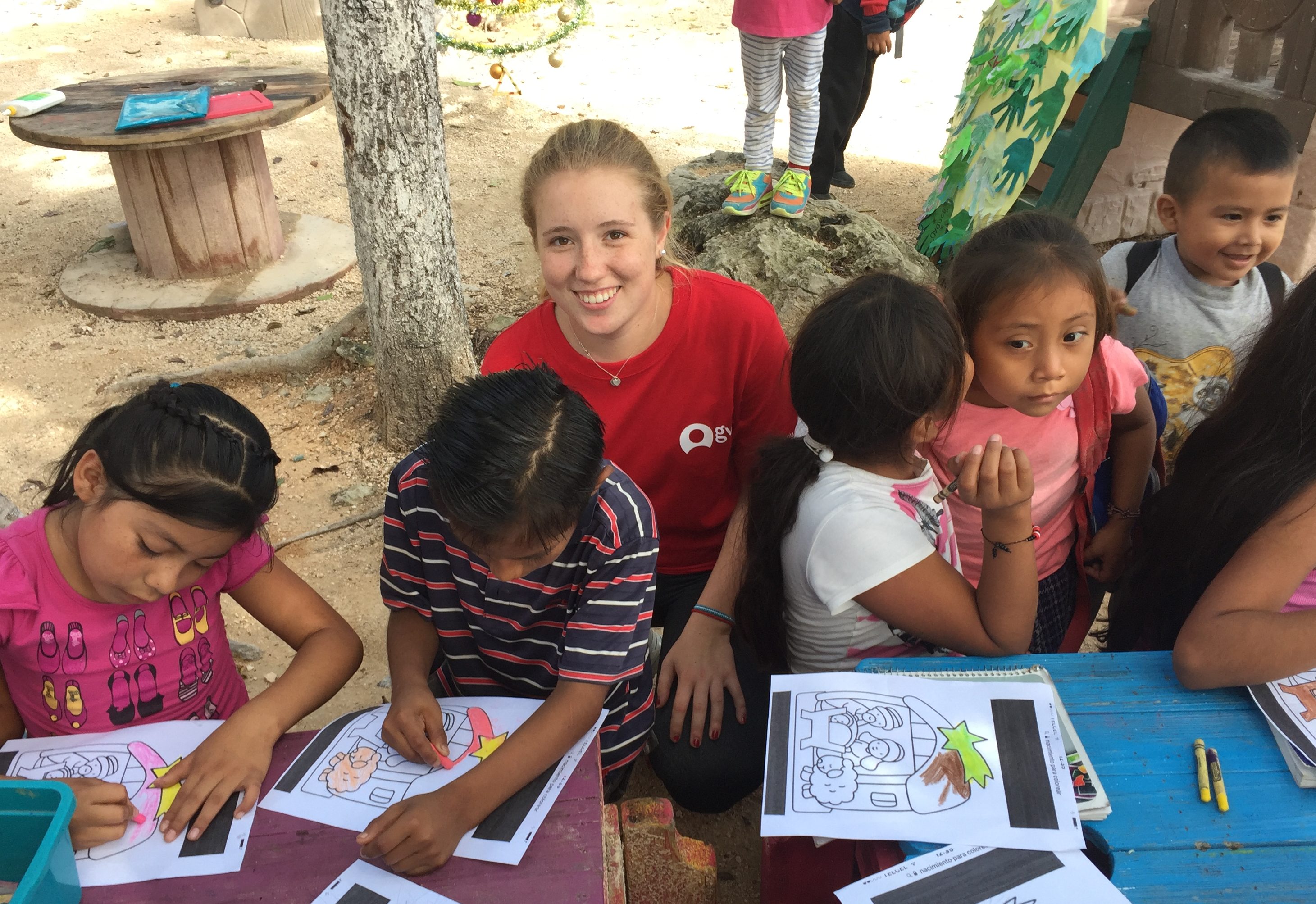 I have been volunteering for 5 weeks and only have 3 more weeks left, it's incredible how the time runs here. Before I know it, my holiday volunteering experience will come to an end. This past month has taught me more than I could have ever imagined. It has been one huge learning curve referring to any themes I ever thought about and has opened my eyes up to endless opportunities.
My daily routine changes weekly, but I work in four projects in general. Two of them are quite similar, they are located more or less in the middle of nowhere, in particular the communities are surrounded by forest and the houses aren't really comfortable and stable. So some people cast doubts on: how can they live there, without electricity and running water? It's impossible to live there, but it's possible and it is such a great experience to see the children there going to school and see their energy and open mind to learn new things. The children are highly interested in the classes we give to them about green action or English vocabulary.  I really enjoy the relationship between the children and the teachers there, because the teachers aren't only explaining them complicated topics and teach them, they are more than just teachers, they although play with them in the breaks. That was one thing I never saw before, because I am used to a distant relationship between teacher and student and I enjoy seeing the opposite there.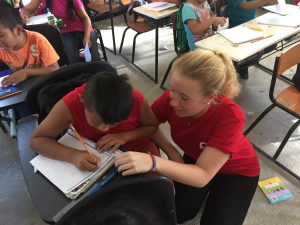 Another project called, Escuelita', includes people with physical or mental disabilities. I love working with the people there because it's always funny and exhilarating. Firstly, I wasn't really sure if I would like it there, but as soon as we got there I lost my doubts directly. Of course sometimes it's challenging to work with the children, because they don't listen or react if you call their name, but there are a lot of moments I was surprised what they are capable of. When you first hear the word, disability', a lot of people picture this word with negativity, but it's so wrong, it's wrong to judge people with disabilities. The people in Escuelita are the funniest and fortunate people I have ever met.
The fourth project is an after school project, where the children come eat lunch, play together and do their assignments. Honestly, this is my favourite project because the children there are so adorable. They have a lot of energy and always play games. I love seeing how they all get so well along together irrespective of their age and that they take really care about each other. I enjoy doing the English classes, because they love learning English and are really interested in the different topics. They are extremely open minded and invite you to be part of their little team. I relish going there to teach them important topics and play around with them and just enjoy their warmly attitude.
I started volunteering in the beginning of December so I had the great opportunity to enjoy all the different Posadas (pre-Christmas celebrations) at the projects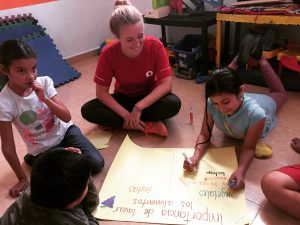 and got in touch with the typical Christmas rituals. My favourite Christmas ritual was definitely hitting the piñata, I loved seeing their kids determined face while hitting the piñata and in the end their happiness and joy about getting the sweets out of the piñata. I really enjoyed having a typical Mexican Christmas with Mexican food and Mexican people, at this point I want to say thank you to one of our staff member for giving me this great possibility. Another holiday which I didn't spent at home was the `Dia del Reyes`, which isn't really celebrated in my hometown-Germany-, but here in Mexico it's a huge holiday and I had the pleasure to play one of the three kings at the festivity at the vet program. Additional the Mexicans have a special bread for this day called: rosca de Reyes, which is really sweet but very delicious.
Settling into GVI has been a fantastic experience. The volunteer house is beginning to feel like home, and it feels crazy that I only have three weeks left. I will be taking all those wonderful experiences with me when I set off to Germany.