It's that time of year again… Prepare yourselves for the month-long development of some fantastic (and some not so great) examples of upper lip facial hair. All this effort put in by us GVI men (and perhaps some of the girls too) is to raise awareness of Men's Health and also to raise funds for a cause close to our hearts – The Daktari Outreach Program.
The staff and vols currently at GVI Karongwe spent halloween shaving off any remnants of their mo's and beards so as to start Movember as 'smoothely' as possible. Here are some snaps of the staff team's ritualised shaves and their first forays as 'Mo Bros':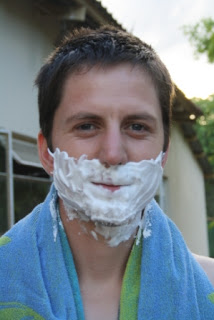 Andreas Fox sporting a Santa Claus look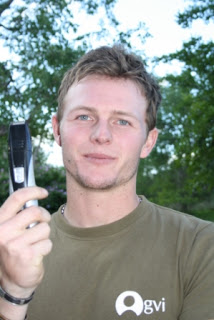 Jamie Sangster prefers electrical applicances – Jamie doesn't expect much from his face, unfortunately – it's the effort that counts though!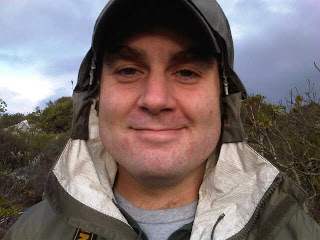 Benjamin Tupper – 'watch this face', he will transform into something amazing – he's our mo-growing champion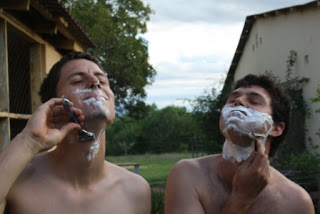 It's a shave off!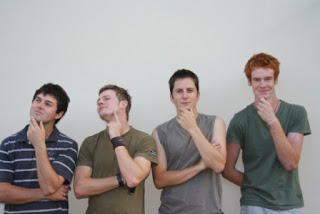 No comment required…
We will post regular updates on all participants' faces. Our volunteers will be doing their best to out-Mo the staff.
With a new charity challenge around the corner (Check out the challenge's facebook page), all our efforts are concentrated on raising funds for the Daktari Outreach Program that engages with underprivileged children in local schools, emphasizing the importance of environmental protection. 

Donations to this project will fund an outreach program to help foster enthusiasm and involvement in wildlife clubs among children. Activities such as litter clean-ups, educational bush-walks, day trips to learn about Eco-Tourism and wildlife sanctuaries will be organised along with assistance in achieving eco-school status, and much more. Please follow these links if you are interested in learning more or are keen to donate to this wonderful project:
If you are in the United States, click here. Everyone else can check out this link. Any donation will help greatly!
Keep your eyes on the blog for regular updates on fund raising and mo-growing efforts!
Limpopo Program Coordinator
Subscribe to our Blog
GVI on Instagram
Sorry:

- Instagram feed not found.
GVI on Facebook