Michael's epic week on the TEFL program
By Michael Langer
5 years ago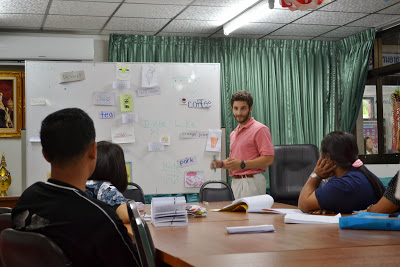 Michael joins us as part of an epic six month round the world travelling adventure.  He also spent some time volunteering with our friends over at GVI Laos where he taught English to novice monks. After his six weeks with GVI Phang Nga on the teaching English to communities program, Michael is heading to China to study martial arts for a few months. We've never met anyone so motivated or willing to literally try anything!
Greetings from Baan Nam khem! What a week it has been for the GVI team. A new cook has been hired to help out with the GVI family, internet has finally been installed in the staffing house and all the projects are moving underway smoothly. As a member of the 4-week TEFL program, I can say from our end that we are working hard! It seems our day is filled nearly 12 hours straight from 8:30-7:30 at night. Lessons consume our mornings, lesson planning extend through the day, teaching goes into the night and then group meetings finish out the day. It is busy busy busy here, but it's well worth it.
Teaching the Thai students is more than rewarding with their seemingly rapid progress they are making. The teaching aspect is very different than I would have imagined, as a great deal of what makes a teacher appeal to the students is showmanship. It seems the more energy, movement and interactive you can be as a teacher the more that it resonates with them. I look forward to working more and more with the students to really see how far they will come. Well I best be going. The weekend looms ahead of us that always make things all the more exciting. Having exotic beaches and fire shows only hours away is quite convenient. Stay tuned for the next blog.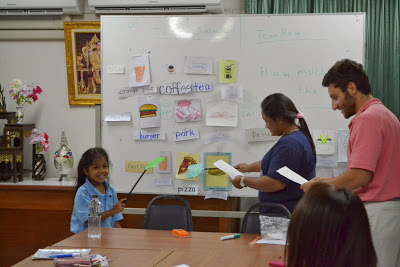 Michael Langer – 6 week TEFL volunteer