Matt dusts of his dancing skills for Pre Kindy classes
By Matthew McGrogan
4 years ago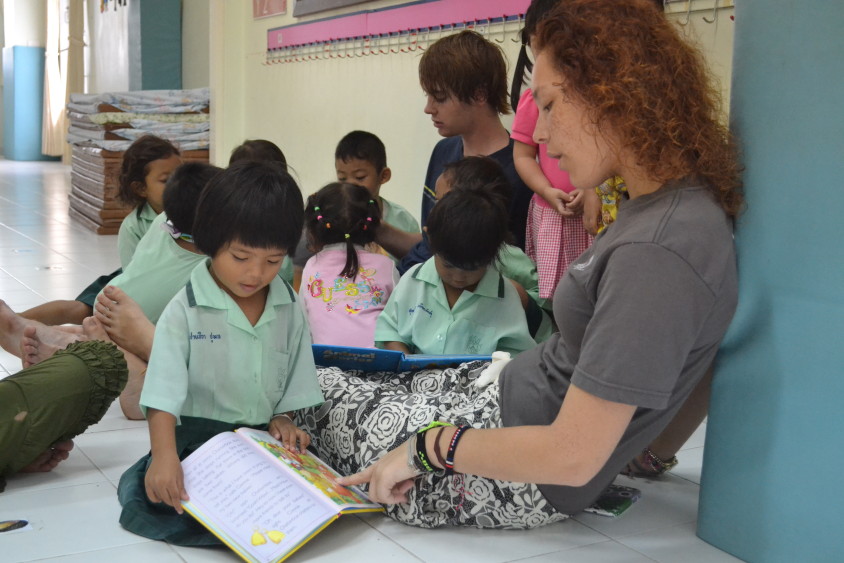 On Tuesday morning I experienced pre-Kindergarten for the first time since I arrived in Baan Nam Kem two weeks ago. Pre-Kindy is situated in the same building as the actual kindergarten and it involves children between the ages of two and three, some of whom live in the nearby orphanage where GVI volunteers teach English.
We had planned to do some singing, some dancing and a bit of drawing. We started with a few songs and, with the help of the ever-popular Nelly the Elephant, we got the kids singing songs such as "monkeys on the bed" and "wheels on the bus". With the kids suitably warmed up, we decided that it was time to dance. Becky had decided upon some eighties music and so to the sound of such classics as "Micky", "Timewarp" and "Workin' 9 til 5" The kids loved it. My dancing skills are largely non-existent, however my awkward shuffles and turns didn't dissuade the kids from getting into the spirit of the eighties and having a good time.
After the dancing we decided to finish with some drawing. The kids really enjoyed that but the drawings soon became paper planes. We said goodbye to the kids through a flurry of aviation. It was a truly enjoyable and memorable experience and I am really looking forward to participating in pre-kindy again!
Matt McGrogan  – 4 week teaching children volunteer