Malia Obama and The American Gap Year Conference
By Tyler Protano-Goodwin
3 years ago

For many years the general American population has been unfamiliar or unclear about the concept of taking a gap year. The few that have heard of the term, "a period, typically an academic year, taken by a student as a break between secondary school and higher education," have mixed perceptions.
On a global scale gap years have long been seen as a choice for students who want to further their educational career and gain a more salient global connection to the studies ahead of them. Finally America is starting to catch on, thanks to organizations such as The American Gap Association and influential role models who are choosing a gap year for all of its proven academic and developmental benefits.
In Steps Malia Obama
Malia Obama, hailing from one of America's most influential families, has recently decided to defer her acceptance to Harvard in order to take a gap year. Details surrounding what her year will be comprised of have yet to be released, but regardless her decision marks a significant cultural shift in perceptions surrounding the credibility and validity of taking a gap year.
Harvard itself has long been a leader in promoting and encouraging admitted students to consider a gap year. However, recently more schools, including all eight ivy league institutions, are joining in Harvard's footsteps and this year's American Gap Year Conference was abuzz with excitement surrounding the recent public support from some of America's most visible educational institutions.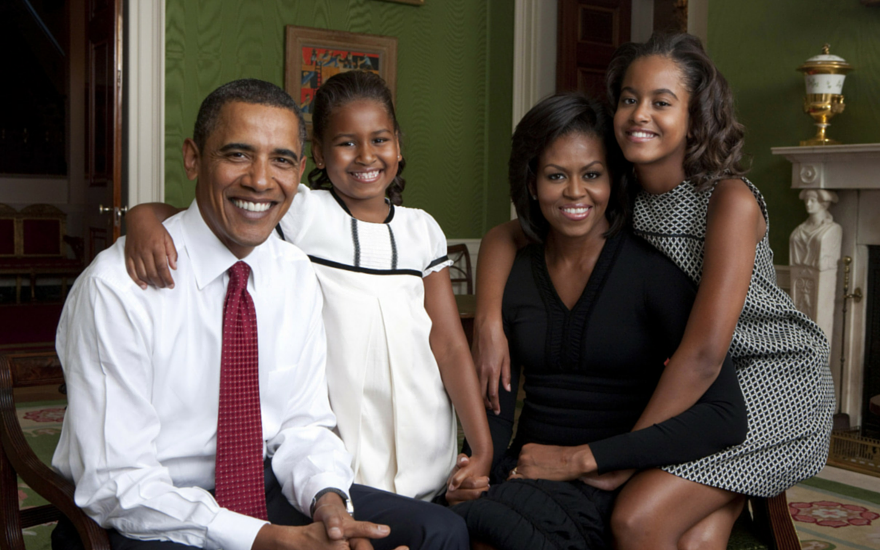 Read More: Find out about Malia's choice and it's influence on American's perception of gap years.
American Gap Year Conference 
This year's American Gap Year Conference was held May 1st through the 3rd in Boston, MA. Besides an ongoing dialogue surrounding Malia's gap year decision the focus of the conference was to reveal the first ever research-based results backing the benefits of taking a gap year. The results were comprised of data collected by the National Gap Year Alumni Survey.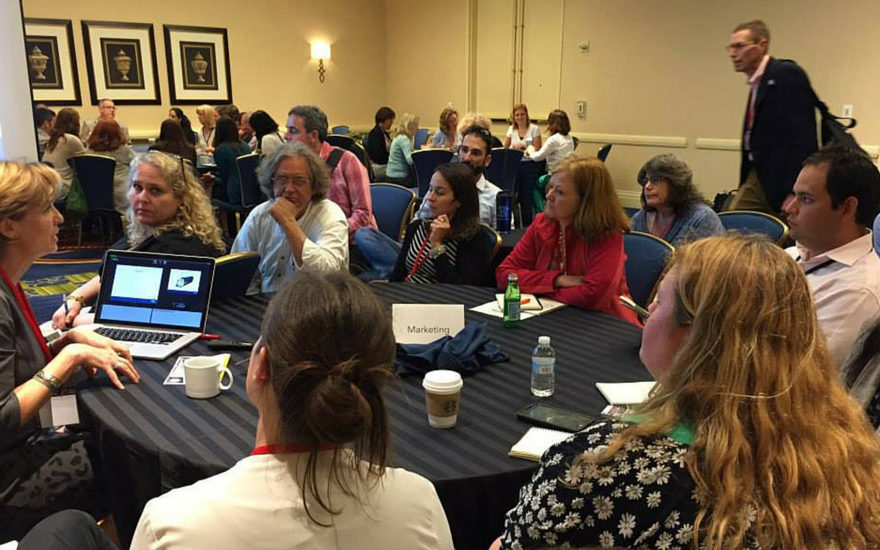 "The findings indicate the social and economic value of gap year education," said Ethan Knight, Founder and Executive Director of the American Gap Association. "As a result, the integration of gap year programming into the higher education experience is an important consideration for families, educators, and policy-makers."
A correlation obvious between a rise in gappers, Malia included, and a comprehensive collection of statistics finally proving that taking a gap year is an intelligent investment in one's future. Finally a wealth of evidence that gap years are not just a trendy new option but more importantly a critical component of global engagement and personal development.
Research Backed Benefits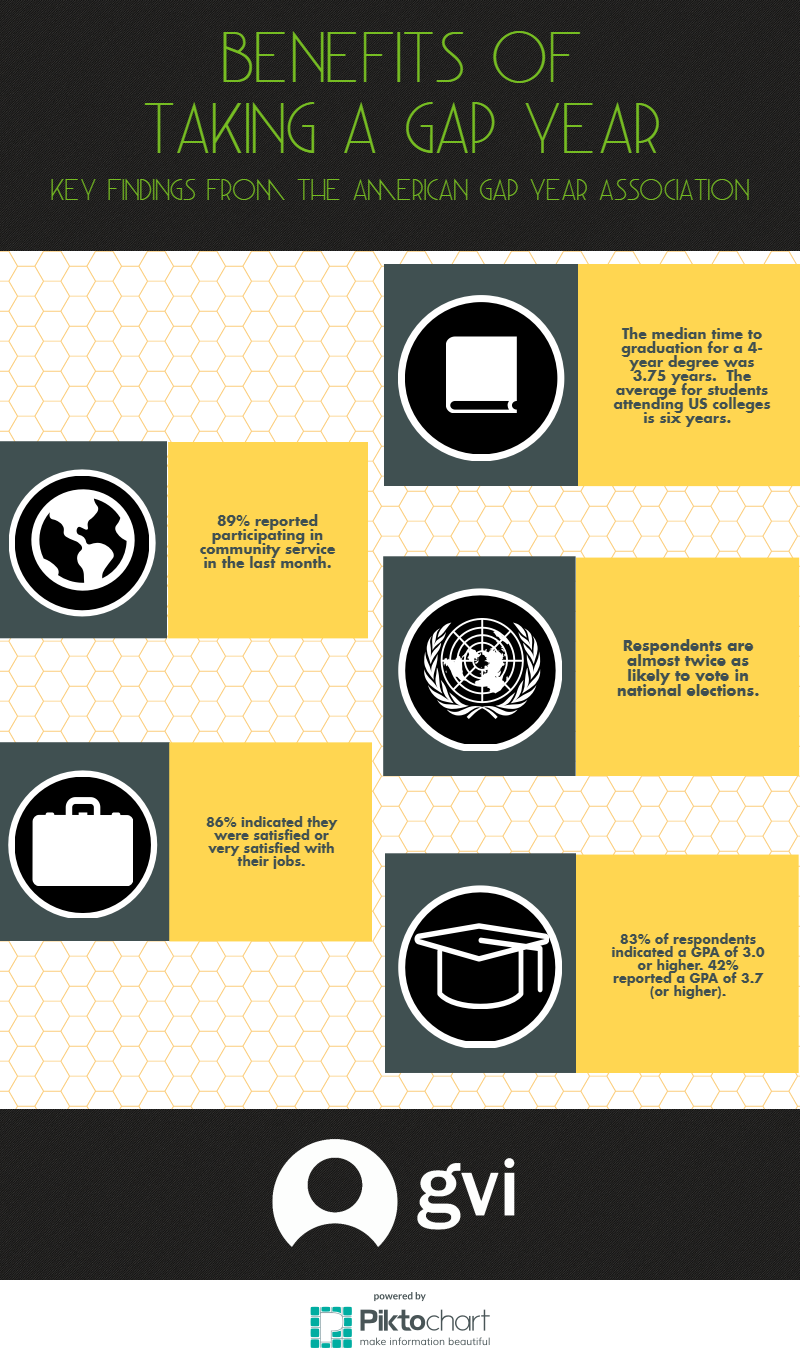 "The survey findings provide conclusive evidence about the benefits gappers see in their lives," said Karl Haigler, gap year researcher and author of The Gap-Year Advantage. "Making the successful transition to and through college, seeing themselves as citizens of the world and more engaged than their peers, the students represented in this study provide a powerful portrait of what's possible when you take a gap year and learn more about yourself and the world."
Further Reading: American Gap Associations detailed account of the statistics surrounding gap year benefits. 
It has taken awhile for gap years to catch on and gain credibility in America. However, it seems like the time has finally come where they will not only be accepted but also encouraged.