Out and About in Luang Prabang
By Kate Merret-Wolters
3 years ago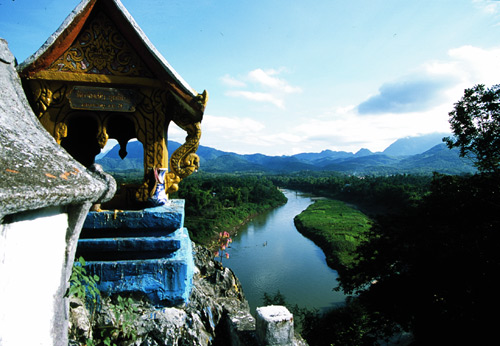 Our long term volunteer, Kate, has been taking advantage of the many weekend activities available in Luang Prabang. She has done everything from stenciling to embroidery and even planting rice! Read on for some of her ideas.
As well as all the regular touristy things to do in Luang Prahbang have you thought about these ideas?

A stencil making lesson with a master craftsman. What about trying to emulate the beautiful Hmong Reverse embroidery by making your own at a 2hr class? If you want something a bit more physical and hands on spend a morning or afternoon learning the life of a rice farmer at The Living Land Farm and afterwards eat the fruits of your labour. This might then put you in the mood to learn some new culinary skills at a Lao cooking class. Then of course you might need to go to Ock Pok Tok and learn bamboo weaving to make a container for your sticky rice or loom weave a place mat. Of course with your new found skills a trip to the morning markets to forage for all types of interesting foods to cook for dinner or ride your bike or take a tuk- tuk to Phosy markets where you are sure to find something you want or better still something you need. If you still need ideas for something a bit off the beaten track a ferry ride across the  Mekong to do the temple walk for a few hours might be something you'd prefer!
There's always plenty to discover in Luang Prabang!