Loykratong and a special opportunity
On 10
th
November GVI had the opportunity to participate in Ao Luk's local festivities for one of Thailand's biggest holiday s – Loykratong!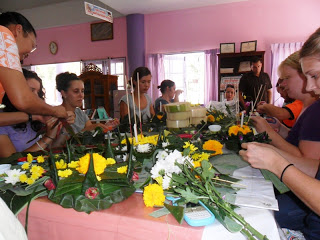 Making our kratongs at the local library
Loykratong is a celebration of the end of the rainy season, where locals express their appreciation for the rain by making intricate and beautiful 'kratongs', or floats, made from the trunk of banana trees, banana leaves, flowers, incense and candles. A group of us went to Ao Luk library where local women showed us how to make our very own kratongs.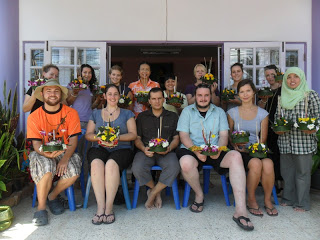 The finished kratongs!
As a GVI volunteer I had the privilege of participating in the annual competition for the title of 'Miss Loykratong'. My preparations for the competition began early in the day, when Apple and Rachael (GVI staff and my unofficial translators), accompanied me to a local salon to have my hair and make up done in traditional Thai-style.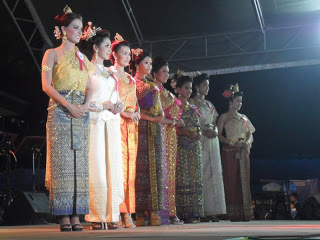 Taylor (far left) and the other Miss Loykratong contestants
That night, along with twelve other exquisitely beautiful 'suuwai' (Thai women), I walked onto the stage and performed multiple 'wais' (a sign of respect made by placing palms together at the chest and bowing the head). The six judges and hundreds of local Thai people all wore mixed expressions of fascination and appreciation that a 'farang' (foreigner) would make the effort to understand Thai culture and practises.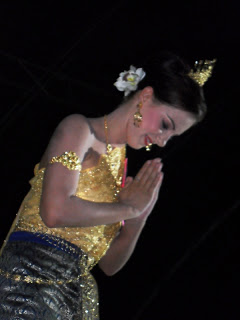 Taylor waiing the crowd
Despite the many approving shouts for "Number eight!!" (me) I unfortunately did not go through to the next round. However, I was extremely grateful for the experience and that support that the local community gives to the teachers and volunteers of GVI.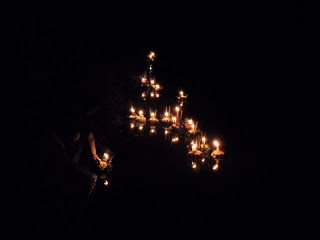 Setting kratongs afloat
After the competition we all joined together at the river, lit candles and incense and silently and respectfully placed our kratongs in the river, making wishes for a new beginning. We all then walked into the vast open field, lit large paper lanterns and lifted them into the dark and allusive night.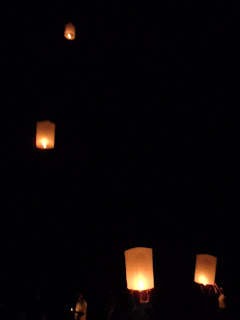 Taylor Moyes
Subscribe to our Blog
GVI on Instagram
Sorry:

- Instagram feed not found.
GVI on Facebook