Liverpool Football Club and the Street Kids!
Thank you so much to Sara parker, her students, and the Liverpool Football Club (LFC) for their amazing donations to the kids of the Street Children's Rehabilitation Centre.
Now these kids not only play like a team, but they get to look like one too.   Sara organized for the LFC to send over a set of their used bibs and new LFC hats and scarves for the kids to wear.  The kids cannot get over the fact that they get to wear bibs used by the professionals and you can't wipe the smiles off their faces!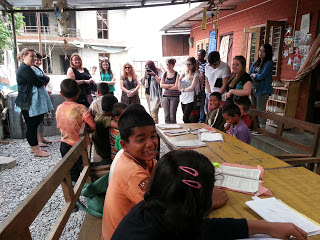 Sara (3rd from the left) and her students being
introduced to the kids by Ruth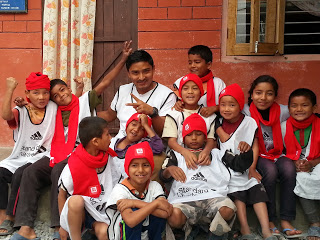 The kids all kitted out with their coach Lok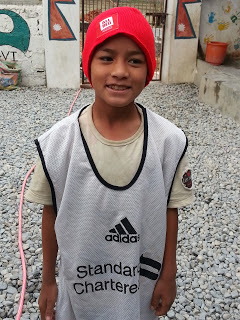 Bijay showing off his new team gear!