Little Pig, Little Pig...
By Cheryl Martin
4 years ago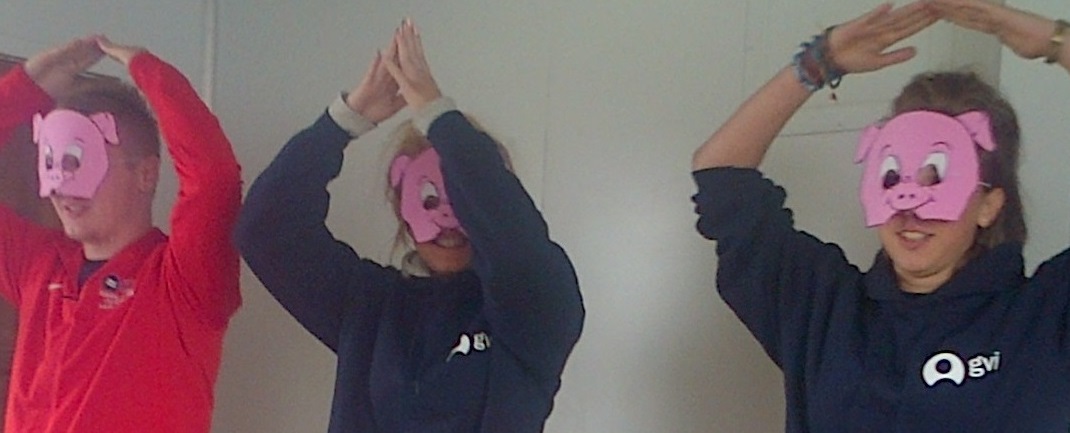 Those of you who know our projects here in Cape Town know how much we value children's stories as part of learning.
Our recent volunteer group from Tyne Met in the UK asked what they could prepare before they came here and of course we said stories! Books are great and acting out stories is also fantastic. Some of the volunteers organized the story of the Three Little Pigs. They had a simple story and then prepared the pigs and the big bad wolf masks.  The children at Ikhayalethemba sat attentively as the volunteers performed the story. "Again teacher" was the cry from the audience once the story was done. Another performance by the volunteers and then it was the children's turn. The laugh of the day was when the Big Bad Wolf asked, "Little pig, little pig let me in." to the toddler who said a simple but assertive, "NO!!"
In all it was a great literacy task for the children and lots of fun.  There were repeat performances the following day which were equally as entertaining as the first and the children then went on to make their own little pig masks.
Thanks to the members of the Tyne Met crew who prepared this great activity.