On the night of the 7th March, unbeknownst to everyone, our lion pride paid a visit to base. It was not until well into the next day that their tracks and an unfortunate trail of destruction betrayed their prescence. Turns out that the sub-adults, curious to the extreme, had a great time shredding and chewing their way through some of our equipment. The resulting mixed emotions prompted our science officer, Beth, to turn into a poet… Here is the result of her creativity:
There 22 researchers sleepily lay,
Catching some Z's and resting heads,
Creatures of the bush come out to play.
The subadult lions fancy a treat,
But what lies in their path is merely a seat,
A path for sitting and not for spitting,
As us as researchers thought they eat meat!
We giggle and laugh when we tell Andreas,
We so wish we could have taped this,
Oh, the rain gauge too, got broken by a tooth or two,
Those cheeky lions better find a way to re-pay us!
And here are some photos: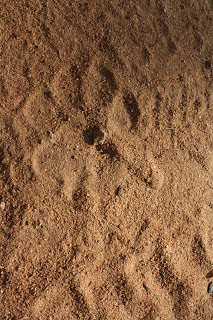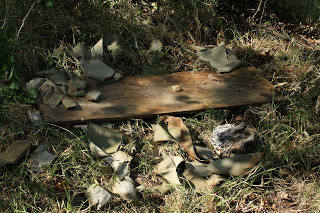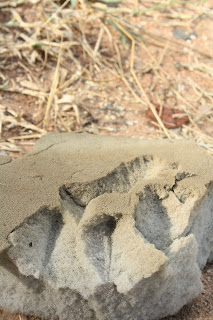 Subscribe to our Blog
GVI on Instagram
Sorry:

- Instagram feed not found.
GVI on Facebook