Life in the Seychelles: Part I
By Barbara Hoover
4 years ago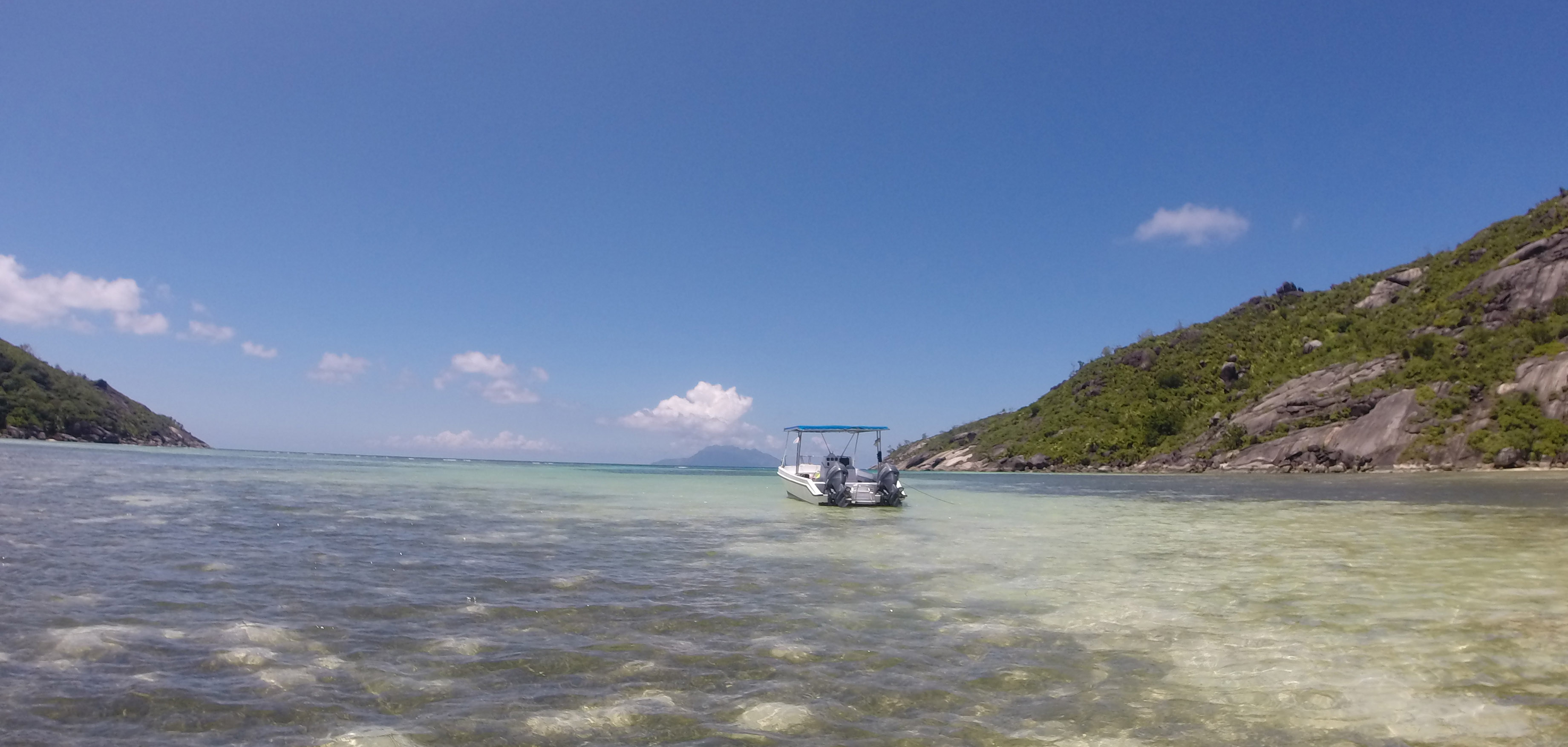 Hello from the Seychelles! My name is Barbara and I am a volunteer for GVI here at Cap Ternay. I am going to be helping with a large chunk of the social media for the next couple of months while I am here. In addition to the updates on base life and the weekly events, I am going to be posting fun facts about the Seychelles and the marine life we are studying. Be prepared to learn about the wonders of tropical fish, invertebrates and coral. I will also be posting a blog series. The first five posts will be "Life in the Seychelles". These will include night markets, beaches, festivals, and much more.
I would like to take this first blog post to introduce myself, and how I ended up here. About a month before I arrived in the Seychelles, I earned my bachelors degree in Environmental Science and Resource Management from the University of Washington. I have I always loved nature, and ever since I can remember, I have wanted to pursue a career to help preserve its natural beauty. Throughout my university career, I have participated in several terrestrial research and conservation efforts. My interest in the marine world, however, did not start until one year ago.
After my sophomore year in college, I began to realize the importance of the word "internship" to be on your resume (CV). As I was searching around, none of the internships looked very interesting. After applying for several local internships, I decided to widen my search to international internships, just to check them out. As I was looking through the list, one internship in particular caught my eyes. The internship was researching marine turtles in Ecuador. I applied right away, and shortly after, I was accepted.
While in Ecuador, I fell in love with the ocean, and all the creatures that live in it. I was able to work with turtles for close to three months. And while in Ecuador, I was introduced to SCUBA. Prior to this, SCUBA was a foreign concept, something that other people did. An opportunity to get my open water certification for a very low price presented itself, and with encouragement from my family, I took the opportunity. Needless to say, that decision changed the course of my life.
After I returned from Ecuador, I looked for opportunities that I can combine my two loves: SCUBA and marine research. With GVI, I am able to combine these two things with my third favourite things: travel. I will be surveying coral in the Seychelles until the beginning of April, and then I am off to Thailand until the end of June, where I will be working in a dive shop and earning my Divemaster certification.
After completing my work with GVI, I have some ideas of what I want to do with my life. However, every time I think I have it figured out, a new door opens, and I have to think about my options again. For now, I am going to enjoy every second I have on this beautiful island.
Thanks for reading, and look forward to this week's post "Wednesday- Night, Night Market".
-Barbara