Life in the Seychelles Part IV: Food in the Seychelles
By Barbara Hoover
2 years ago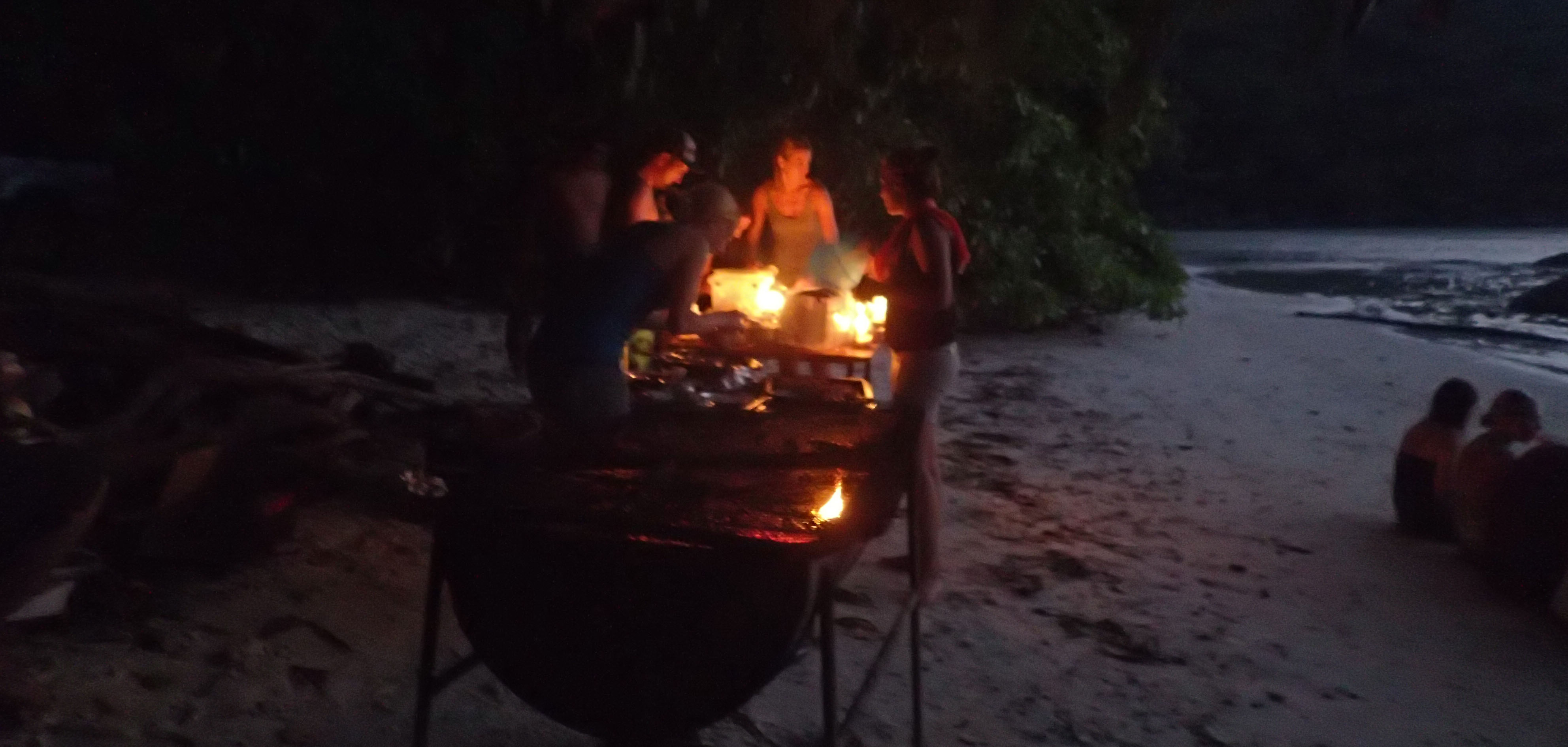 When you travel, food is always a huge part of the adventure. In the Seychelles, this is no different. As a volunteer, we get two different experiences with food. One is the food on base, the other is the local Seychelles cuisine.
While on base, we are divided into duty groups, and one of the duties in kitchen. Kitchen, just like it sounds, is in charge of the food for the day. Kitchen group has to make sure there is food for everyone and everyone is fed. They must work together, using the ingredients we have in the kitchen to make something delicious for the whole base.
During the weekend, if we choose to go explore the island, we have opportunities to taste the local cuisine.
Base
Food on base has been an interesting experience. Not to say it is not delicious, but it requires a bit of patience, understanding, and most of all, creativity.
Staff members go into town once a week to buy groceries. This includes all produce, canned goods, and the once a week meat and cheese. With this, the designated kitchen group cook meals 5 times a week. We have meat Mondays, cheesy Tuesdays, and Thursday BBQ. Most people on base know how to cook meals. It is cooking meals for close to 30 people, on time, accommodating for peoples dietary restrictions, with the ingredients we happen to have that week that make it difficult. The ingredients we have here are quite different from what we are all used to. After working in a kitchen where the only non-manual device is the stove (no mixers, blenders, microwaves), one comes to appreciate the basic luxuries available back home.
On any given week, we will have a box of veggies, a box of fruit, bags of lentils and oats, eggs, powdered milk, some meat, and a plethora of canned goods. In order to keep everyone happy, kitchen group will end up planning meals the night before, and working in the kitchen spare moment they have.
The first few weeks, we had occasions where there was not enough food, or meals being served over an hour late. As we got more used to the ingredients we have, we have learned to be more creative and make meals that people want to make back home!
Some highlights are Ed's killer bread, Chloe's amazing Trifle, Dave's tasty herb crusted chicken, Avery's creamy Guacamole, falafels, burgers, roasted ham, samosas, flat bread, cakes and cookies, dal, and herb crusted chicken. We still get the day-before-shop-day bean salad (when we have absolutely nothing else left…,) but that has become more of a joke than something we all dread.
Everyone looks forward to BBQ night because we have it at the end of the week, right before our weekend. The staff get together and splurge on meats, sides, and sometimes desert. They bust out the grill, and magic happens. By the end of the week, we are all craving protein and greatly appreciate the steak, chicken wings, burgers, and the works. Sometimes we will get some fresh fish and cook it Seychelles style. After cleaning the fish, we make a marinade of chilli, garlic, ginger, tomatoes, salt, pepper, and lime juice which we spread over and inside the fish. The fish with marinade is wrapped in banana leaves, which is held in place by tying it up with lemon grass. It is then place on the BBQ until it is all cooked through. The fish is definitely a camp favourite as well.
Cooking with a multicultural community is a great experience because no meal is ever the same. Chilli made by someone from US is different from a Chilli made by a German, which is also different from Chilli made by someone from the Seychelles. We all learn a lot, and have a ton of fun in the process.
In the Seychelles
The diverse culture and history of the Seychelles has led to an equally exciting fusion of flavours in its cuisine. The Seychellois cuisine have mainly Asian, Indian, and French influences. Meals are flavoured with ginger, lemongrass, and chillies. Rice usually accompanies every meal, with a side of fresh caught fish, or a type of curry. The curries are made with chicken, octopus, lamb, beef, or fish. There are no large scale farms on the Seychelles, so most of the meat that comes from livestock is imported. The fish, on the other hand, are bountiful and tasty. Fishing is a large industry in the Seychelles, and the Seychellois know how to prepare a delicious fish, whether it is grilled, stewed, or put in a curry.
From my experience, larger restaurants are catered to the tourists. The menu usually will have more western foods such as pizzas, pastas, burgers, with some curries and tend to be a little pricy.
If you want to have a better taste for what is known as Creole food, you need to make a stop at a "Take-Away" shop, a food truck, or a kiosk that has been erected on the side of the street. These meals are only around 50 rupees ($4 US dollars) and are flavourful and tasty. You can choose one or two entrees to go with your rice, with a side of lentils. Some places will even have a grill on the side where they will be making skewers or fish. I prefer these because this is where you see all of the local people eating. Usually, the same place will have different things on the menu every day. If you are thirsty, they have freshly made passion fruit, mango, or lime juice to quench your thirst.
-Barbara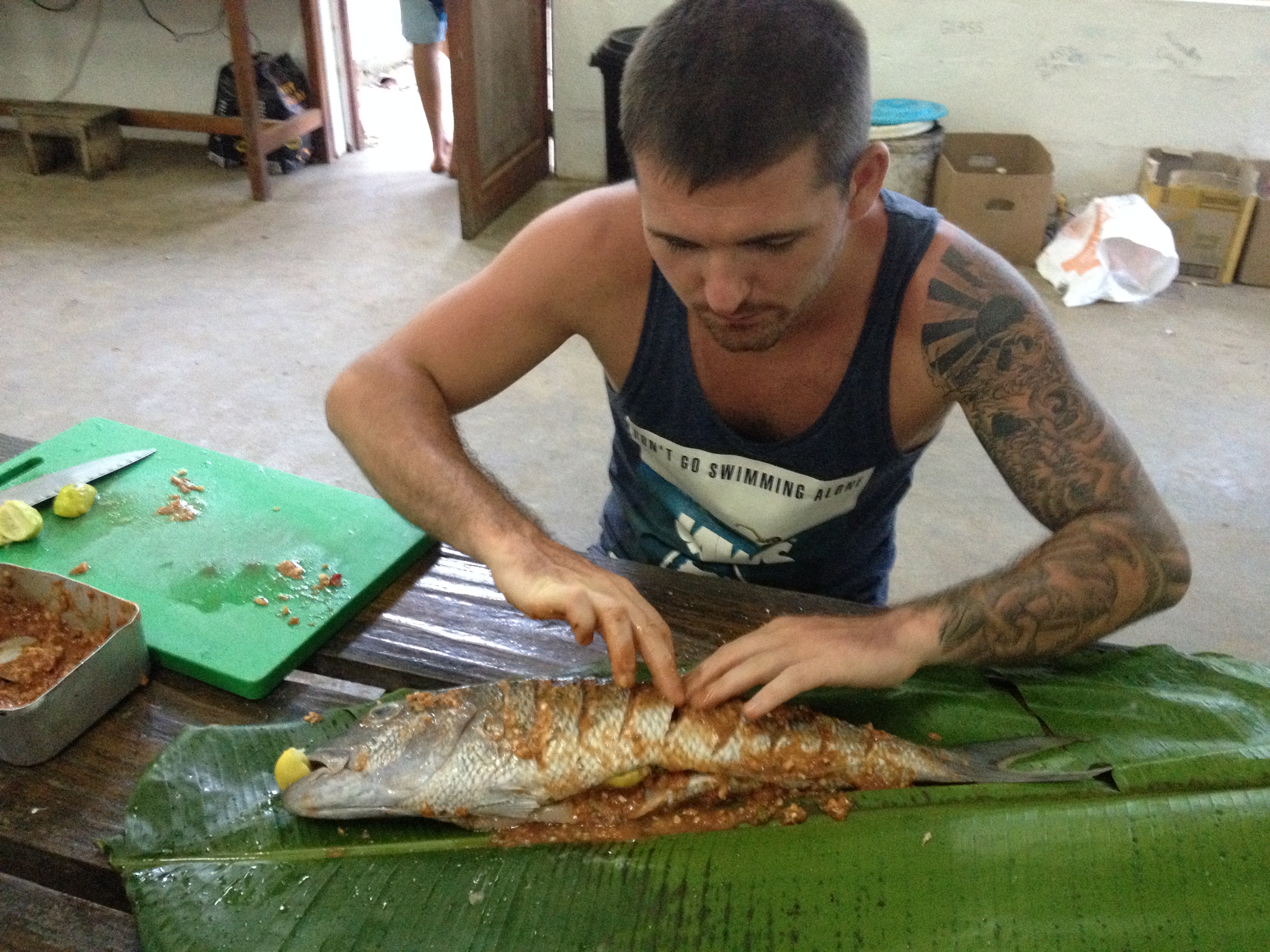 GVI on Instagram
Sorry:

- Instagram feed not found.