Library at Wat That Luang
By Monica Walker
3 years ago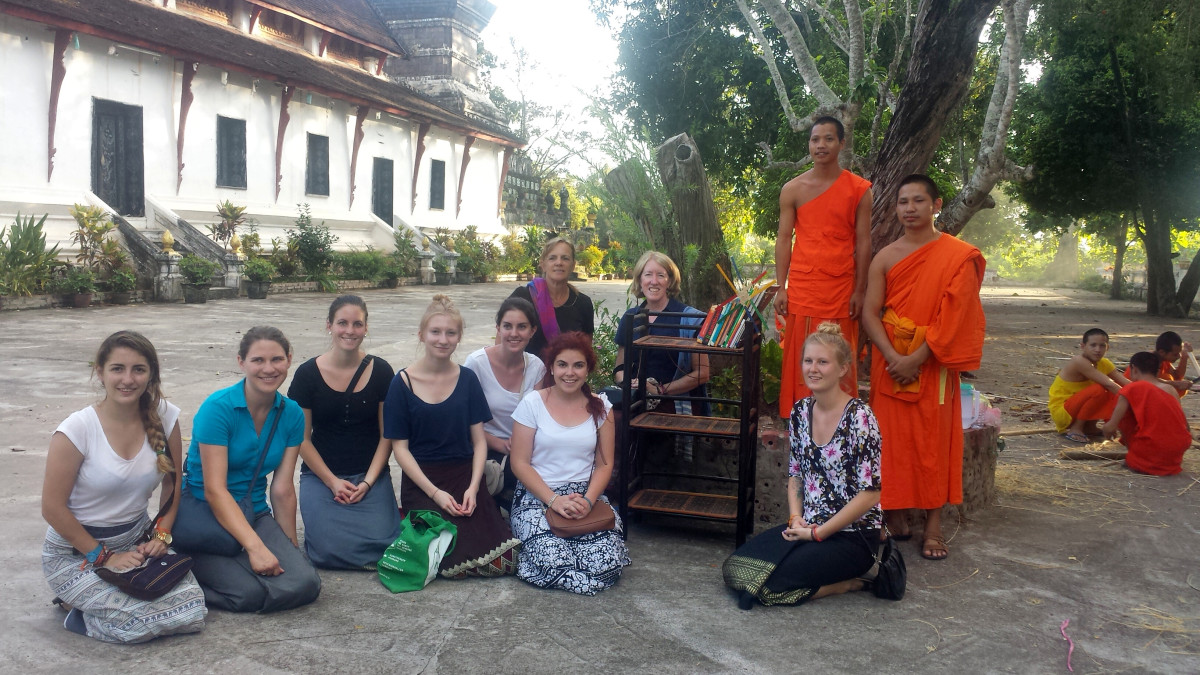 Objectives:
To develop relationships with temples with the aim of increasing their ability to provide educational opportunities to all students in the local community, regardless of socio-economic status, ethnicity and gender
Better targeting and utilization of hub resources to maximize the hub's impact in the community.
Inform and immerse volunteers in traditional Lao/Buddhist activities
Provide authentic and life changing volunteering experiences to GVI volunteers.
One of the greatest things about travel is learning about new cultures, and through regular temple visits volunteers and locals are able to experience genuine cross cultural exchange while volunteers enrich their understanding and experience of Laos' unique religious and cultural heritage.
This month our volunteers took this exchange a step further. As part of her leadership course our long term volunteer Kate organized a special temple visit to one of the oldest and most beautiful temples in Luang Prabang. To give back to the temple and novices Kate fundraised enough to purchase a bookshelf and some English books to start a library at Wat That Luang. This enables the students and local community to study and practice their English and continue to learn outside of the classroom. The novices were thrilled with their new library and were eager to start reading straight away.
The volunteers were met by Novice Somchit who got to practice his English by giving a tour around his temple and answering the many questions volunteers had about its history and what life is like as a novice monk. The temple is named "Wat That Luang", that meaning stupa, luang meaning royal. Traditionally the cremation site for Lao royalty, two stupas now stand on either side of the sim or temple building. The first is where the ashes of the Last King of Laos are kept. The second, The Grand Stupa, towers over the rear of the sim, dates from 1818 and is said to contain relics of the Buddha.
Following the tour the volunteers were invited to sit in the temple and listen to the monk's melodic evening chanting. At the end every volunteer received a hand braided orange bracelet which had been blessed by the monks as a token of good luck.