What to do during your free time in Mexico
By Laura Sinclair
3 years ago

I am currently coming to the end of my 5th week of my long term community internship here in Playa del Carmen. I can definitely say that life is a lot different here compared to at home in 'sunny' Scotland.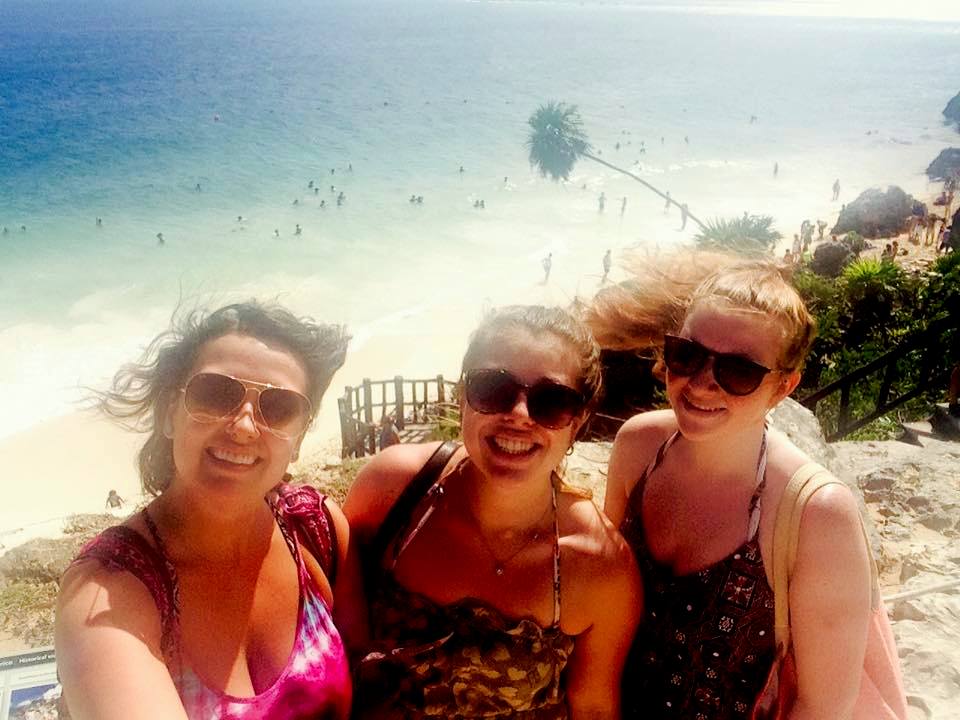 During the weekends when we are not at projects we are free to spend our time however we please. While living in Playa you will never be stuck for something to do. From heading to the beach for the day, or visiting the shops on 5th Avenue, to going on weekend trips away, there will always be something for everyone to do. We have had some great weekends in the past few weeks, and I know there will be many more to come.
One weekend trip we have taken was to Tulum. We spent the morning walking through the ancient Mayan ruins, looking out onto the stunning view over the bright blue Caribbean Sea. After learning all about the Mayan ruins at Tulum we headed to the beach for the rest of the afternoon. We ate lunch at a restaurant right on the beach and then spent the rest of the day chilling in the sun. Being able to spend my weekends on the beach is definitely something I will not be taking for granted while staying here. A day on the beach in Scotland is sadly nowhere near as enjoyable as one spent in Mexico. Although we returned from Tulum with some impressive sunburns (I keep telling myself it will turn into a tan eventually) we had a great time.
We also recently spent a weekend at Bacalar Lagoon. After a long week of working at the projects we spent the weekend lazing around in the sun, which was definitely what we needed. We stayed at the Green Monkey Hostel where we had the beautiful lagoon right on our doorstep. We spent the weekend swimming in the crystal-clear waters and sunbathing. We had such a good weekend that we plan to go back very soon so that we can do more of the activities there such as paddle boarding and swimming in the cenotes.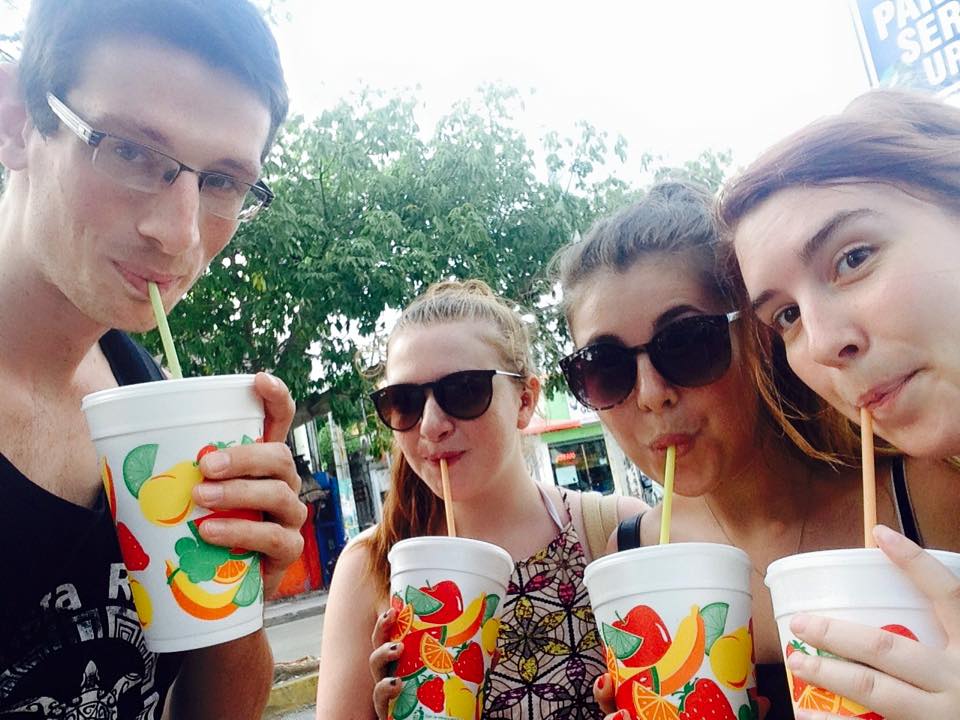 Although spending the weekends away is great, it is also just as fun to stay in Playa at the weekend as there is so much to do. We have made many trips to the beach, after a Nativo brunch of course. Trips to the cinema when the weather isn't quite up to our lounging on the beach standards and many shopping trips with an essential stop in past one of the many Haagan Daz ice cream cafes.
As you can see we are never stuck for something to do here in Mexico. There is never a dull moment and I am looking forward to the many more exciting weekends I will spend here until I head home in June.