Last week was United Nation's International Volunteers Day. And even though we feel every single day is International Volunteer Day, it got us thinking.
Got us thinking how we want to take this opportunity to celebrate you guys.  Every single volunteer that has walked through our GVI doors these past two and a half years. We have had young'ens come for a short and sweet week, as well as troopers dedicating up to six months of their time to this project. Regardless, every single day counts. Every single second, of every minute of every day – counts.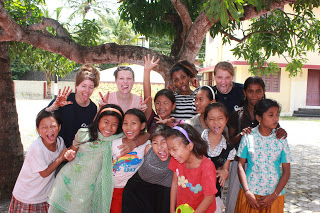 You have all made us laugh, think and yes…cry…and you have made the children laugh, think and maybe shed a tear or two as well. Happy ones, of course. You have all contributed with your enthusiasm and specific skills, and helped the children practise not only the practical side of English but everything from building confidence, reinforcing positive behaviour, having conversations or playing games, to planning elabourate lessons, and teaching valuable life skills that the little trouble makers probably wouldn't dare to vent had it not been for you and your brave hearts. And most importantly, you have made a difference. Without you, there would be no project. You lift ideas of the ground and make it all happen. So please, take a few minutes today and reflect on your time spent here, and be proud.
Because you are the difference.
Love always,
Your GVI crew
Subscribe to our Blog
GVI on Instagram
Sorry:

- Instagram feed not found.
GVI on Facebook