'Knowledge Empowers' By Thobile Majingo, GVI Community Partner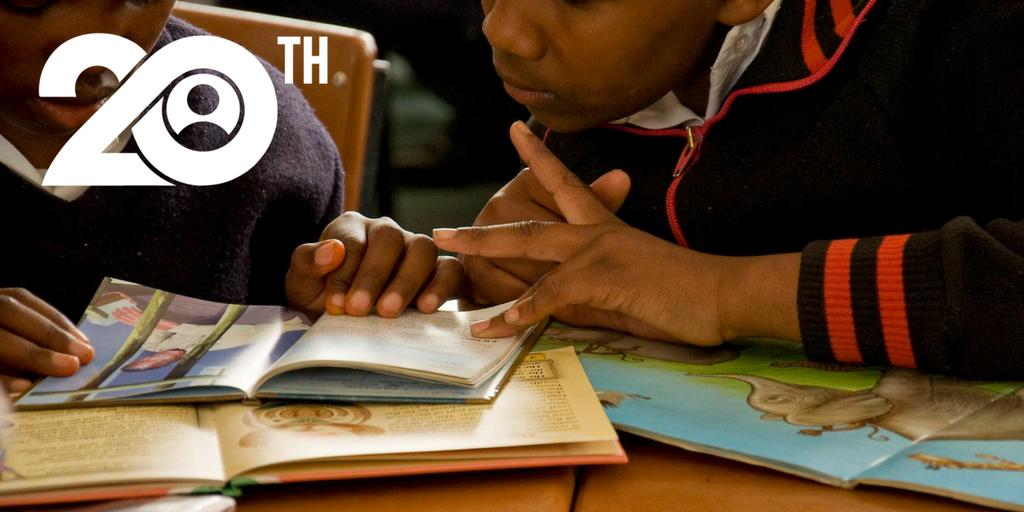 Becoming a teacher was always Thobile Majingo's goal. Becoming a leader in his workplace and community was never an option until he was offered a management position. He accepted the challenge and in 2014 was awarded the post of Principal at ACJ Phakade School. What he found when he arrived, were a couple of fresh-faced volunteers looking to make a difference. Skeptical of their value to the school, he nonetheless invited them to his office to let them make their case. Today, he advocates international partnerships for local organizations and even enjoys the company of some of the volunteers who have come to work at his school. Thobile shares his journey below.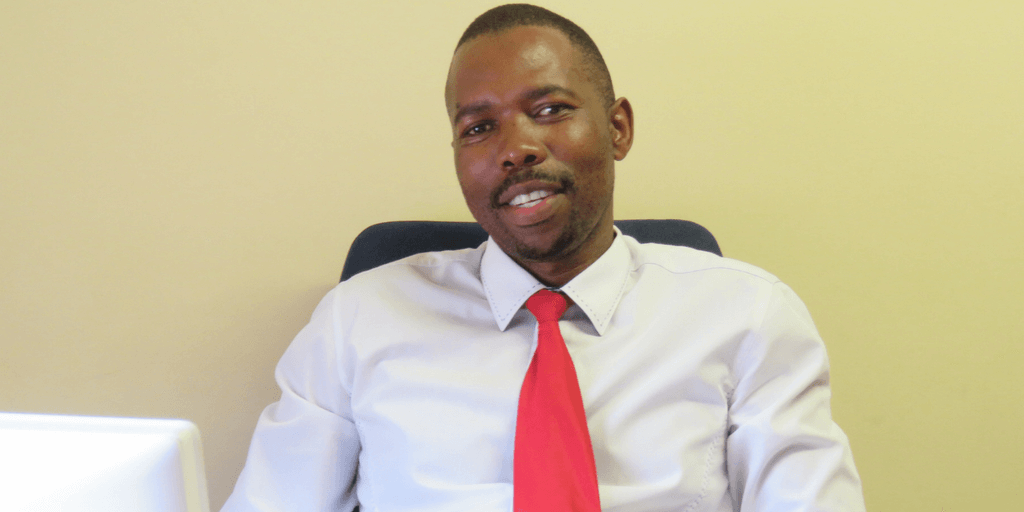 For many people, it is difficult to choose a vocation. For me the choice was easy. I knew I wanted to become a teacher. In primary school, I thought teachers were smart and stylish people, but it was only in high school that my English teacher really inspired me to become an educator. She was a kind of parent to us and had a way of motivating her learners that really worked and it impressed me. After being in her class I started to think that maybe teaching is what I would want to pursue as a career.
When I finally got my teaching diploma and could stand there in front of the class, it was a like a dream come true. Being able to work with kids and be part of their learning experience is a great privilege. They are naturally curious and it is that inquisitiveness that helps them expand their knowledge of the world. Every day I would love hearing all those little questions, which help them little by little uncover more and more of the unknown. For me, those moments in the classroom are ones that I will cherish forever.
After a few years, the school I worked in at the time was growing and the staff was being split up into two groups of morning and afternoon teams. It was essentially a new school in the afternoon, which meant they needed new management. That was when the acting principal asked me to be aHead of Department (HOD).  
Further Reading: Read Our Founder's Story
At first, I was a bit shocked. I was happy as a teacher and didn't think I needed anything more. But, if I was being honest, I was probably a little unsure of my abilities and doubtful of whether I was up to the task. Then I started thinking that maybe there might be something good on the other side of this for me. I got curious about what might happen and decided then and there to accept the challenge. To fully commit to my goal and make sure I excel in my new role I knew that I needed to equip myself with additional skills and knowledge. That is why I decided to enroll in an Education Management course.
I needed to change my mindset quite a lot when moving from primarily a teaching role to a more managerial one. I was no longer working with young learners, I was working with adults, but in many ways, I was still expected to be a kind of father figure even though the way you communicate with them is different.
The challenge for me was to get to know each and every teacher, because as a manager, you need to know your people for them to deliver. Whenever you see that there is a work problem, it might have a personal aspect, and as a manager, you need to check in with your staff, sit down with them and give them the guidance they need to work through the problem. You can only do that if you know them well.
Further Reading: Who Was GVI's First Volunteer? Read Her Story
After two years, I completed my Education Management degree and it was then that I realized that the administrative side of education was where I wanted to be. Not only was I enjoying my role as HOD, but the teachers under me and my manager were very supportive and encouraging. 'This is the right fit for you,' they said. That was the turning point for me. Soon afterward, I was promoted to Deputy Principal.
After eleven years as Deputy, I knew that I wanted to be the head of my own school one day. But I also knew I needed to fully prepare myself by furthering my education. That was when I registered at The University of Cape Town (UCT) to study Education Management and Leadership Development.
In the first year of my course, I spotted a job that caught my eye. It was for the post of Principal at ACJ Phakade in Nomzamo near Gordon's Bay, Cape Town. I applied and was called in to interview in December when the school was closed for summer holidays. I was fortunate that the course I was taking at UCT had really prepared me for an interview of that kind. I felt at ease because I was equipped with the right kind of knowledge.
Then, come January, I didn't get any call from the school. February, March? Nothing. It was only in April that I heard back, April the 1st to be exact. It was a Sunday, and I was in church when I got a call from the District Manager in charge of ACJ Phakade. He said 'Mr. Majingo, you have topped the list of candidates. Please report to ACJ Phakade on the 7th of April as the new Principal.' I thought it was an April Fool's joke and told him so. He said, 'No, no, I am in earnest, please report on the 7th of April.' I was very excited and shared the news with my wife.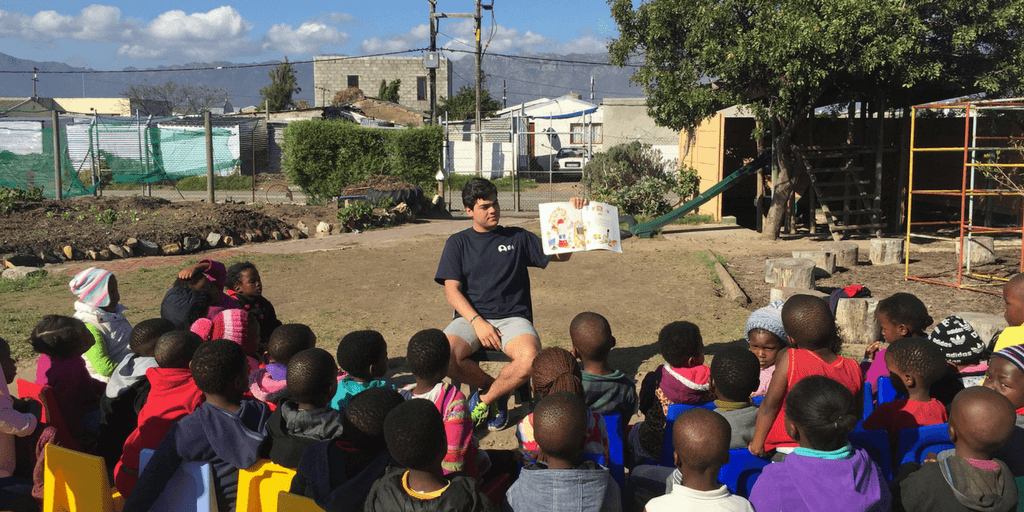 The day came when I had to report at the school. Because I was not a teacher at the school who had simply been promoted, The District Manager came to introduce me to everyone. We started at the assembly. Everyone, both the kids and the staff, were very welcoming. Afterward, I began tackling the problems. My approach was to call all the teachers first from foundation phase, to sit down with them and ask them, 'What do you have in mind, what are your expectations of your new Principal, and I will share with you all my expectations'. Then after that, I called the intermediate and the senior phase teachers and I did the same. Then I called the cleaning staff and I did the same. Doing this afforded me a chance to sit with all the negatives that they came up with and make my own plan about how I was going to go about approaching these things going forward. This was a valuable exercise and since then I've been able to ensure that my staff know exactly what I want from them.
Further Reading: How Did A Young Marine Biologist Become Our CEO? Find Out
I've implemented many changes over the years to ensure that this school is better than what it was in 2014. I am happy to say that my teachers tell their colleagues 'When I dreamed of being a teacher, this is the school I imagined.' When I got here in January 2014, I found GVI here. I saw these international volunteers working in the school and I was honestly a bit skeptical about them. 'What do they think they are doing here? Do we even need them?' I thought.
But I sat down Shayle, who was heading the GVI project here in Cape Town, and some other people from GVI, so that they could make their case. They explained to me what GVI does, how the organization works and what they were hoping to achieve here in Nomzamo and in ACJ particularly. After some time, and much to my surprise, I actually started to believe in these GVI volunteers and their cause, the GVI mission. I even started to like them.
Further Reading: Watch The 20th Anniversary Film
Now we have built such a strong working partnership that when one of the long-term volunteers leave, you feel that pain, you wish to have them stay longer. Even now I still keep in touch with many of them on Facebook. I think It's important to open up to international organizations. Their contribution to a school can be huge, both in terms of educational value for your learners, benefits for your school and worldwide awareness of your own work at the facility.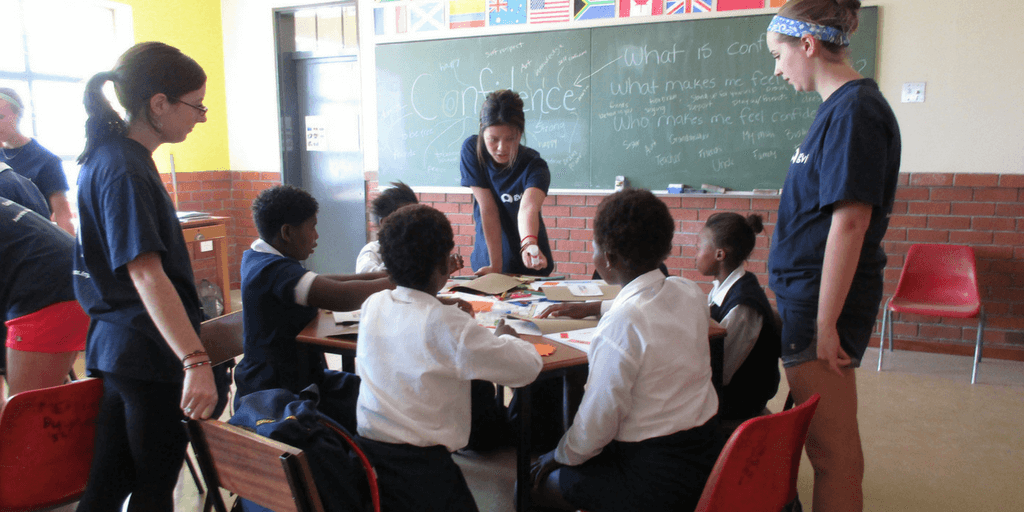 In South Africa, the curriculum asks that we transition away from primarily using a home language to teaching more in English during the primary school phase. Most of the teachers at ACJ are isiXhosa speaking, as are the learners, which means that students often want to speak isiXhosa with the teachers. But with GVI volunteers, an isiXhosa speaking learner has no option but to answer in English, which expands their language range and might help them better understand and retain any work taught in English in the future.
GVI volunteers are also those helping learners whom the school teachers identify as having trouble keeping up in the classroom. They will sit with the learner to go over English or Math work they might not yet understand. This helps teachers who might not always have the time to give the kids that one-on-one instruction that boosts their confidence.
Further Reading: Follow The Journey Of A Laos Buddhist Novice Monk
Teaching the physical education aspect of the curriculum is another contribution the GVI volunteers make to our school. While the students love going to the field to play sports and it helps them stay fit and healthy, for us teachers, these lessons help us with maintaining discipline and focus in the classroom. Not only does it help them get rid of excess energy, but the volunteers teach them appropriate behavior when asking them to line up quietly to go to the field.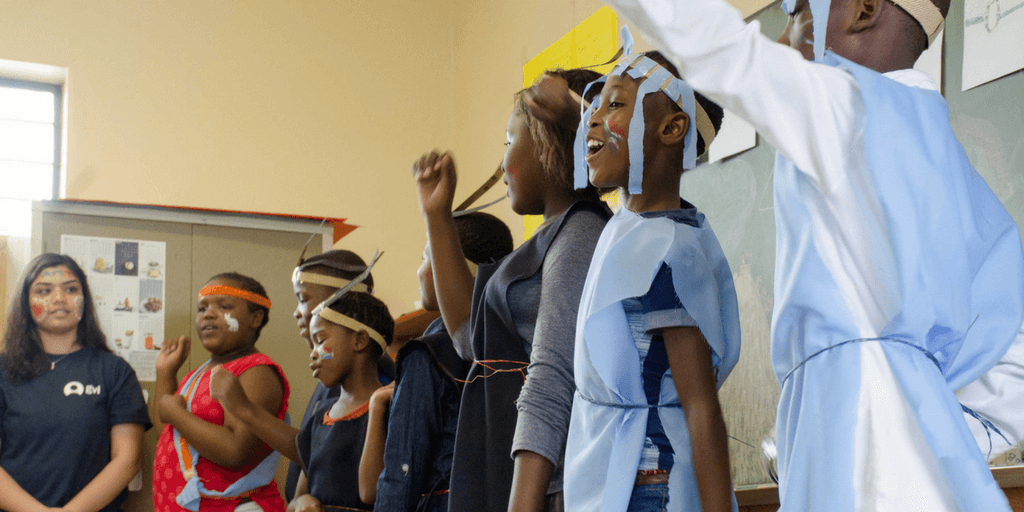 Our school now also boasts more extramural facilities thanks to our partnership with the GVI Trust. We have more sports equipment, which other schools make use of as well, and have added a piano so that our learners can learn more about music. One really great thing about having GVI on board, I think, is that they are telling the world about our school. Now people everywhere can know that there is a school like ours here in Cape Town, South Africa.
Subscribe to our Blog
GVI on Instagram
Sorry:

- Instagram feed not found.
GVI on Facebook