By Charloot Hounsome
3 years ago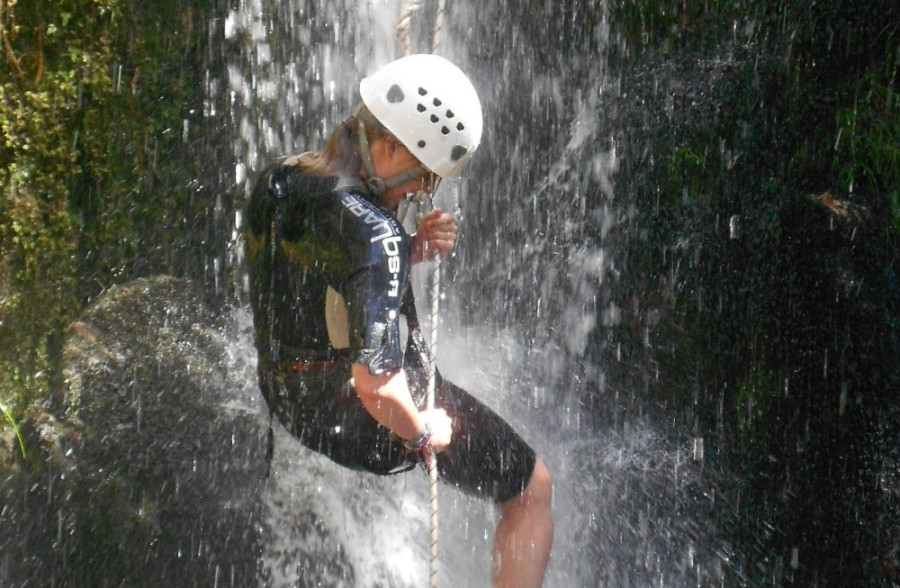 Cape Town is surrounded by natural beauty. I love adventure so was seeking something exciting to do on the weekends in the great outdoors while I was working on the Cape Town sports project. I came across Kloofing- the South African version of canyoning, something I have never done and don't really know what that is either! It sounded fun so decided it was time to experience kloofing. The day began very early and I was transported to our Kloofing location, a mountainous area covered in vegetation. After a filling breakfast we were kitted out with a harness and helmet ready to face the days challenges. We hiked through the bushes and came to a clearing, where we tackled our first waterfall! To ease into it we absieled down the side. Shortly after we came to the second waterfall, this time we absiled in the waterfall!It was super slippey but so cool!At this point we had the choice of doing some cliff jumping. I was a bit nervous but proudly made it to 8m, the highest being 16m. We then continued on wading through the water, the river is so clean it is full of grass growing on the bed. My favourite part of the day was the sixth and last waterfall of the day, which was completly covered in grass. Absieling down this was an amasing experience and the view of the surrounding country side was sublime. We finished the day back we we had began with beers and smiles all round.
Subscribe to our Blog
GVI on Instagram
Sorry:

- Instagram feed not found.
GVI on Facebook