End of quarter, sad farewells and promises to keep in touch. We'll miss all our volunteers. But, for the ones who are staying, it's time to start planning and preparing for the next Expo.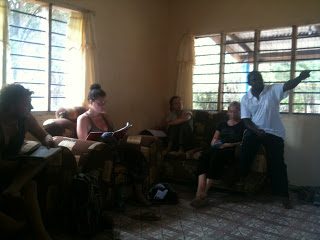 During class time.
Because of that, our interns, who are preparing to enter their staff placements, as well as some senior staff have attended a Kiswahili course during the previous days. Intensive. Exhausting. But we have learnt a lot, and we are all looking forward to start putting into practise this new skill we have just acquired, and we hope that the local communities will appreciate our effort.
Subscribe to our Blog
GVI on Instagram
Sorry:

- Instagram feed not found.
GVI on Facebook