By Karolina Go
3 years ago

Together with our partners from Coco´s Animal Welfare, we went yesterday to Invasores community outside of Playa del Carmen to celebrate the Three Magic Kings day. A van and 5 cars packed with gifts, rosca (typical sweet bread eaten on the day), drinks as well as shoes and clothing donations and about 20 volunteers we entered the unpaved road to Invasores.
I remember coming to the community for the first time a few weeks ago. We went past piles of rubble on both sides of the road, high grass and followed the road under the electric towers. A colleague explained to me that Invasores (invaders) is a community of migrant families, who come to Playa del Carmen in search of better opportunities. They settle on (or invade) this federal land as it is relatively easily accessible thanks to the bumpy road made for electricity maintenance trucks.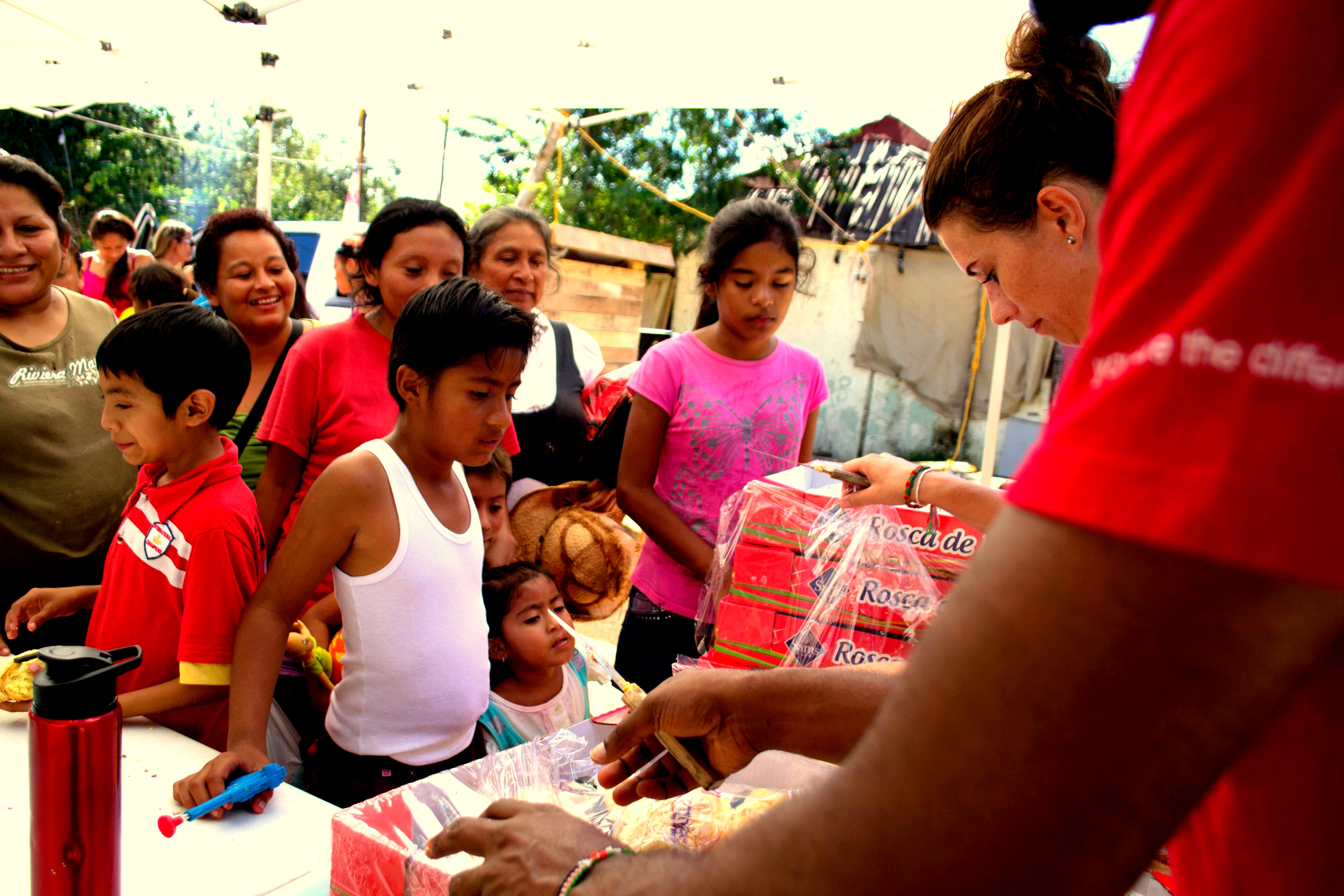 As we entered, we announced the arrival of the Magic Kings and called all children to come to the usual spot where we give weekly classes. Many children followed the Coco´s van, their faces beaming with excitement.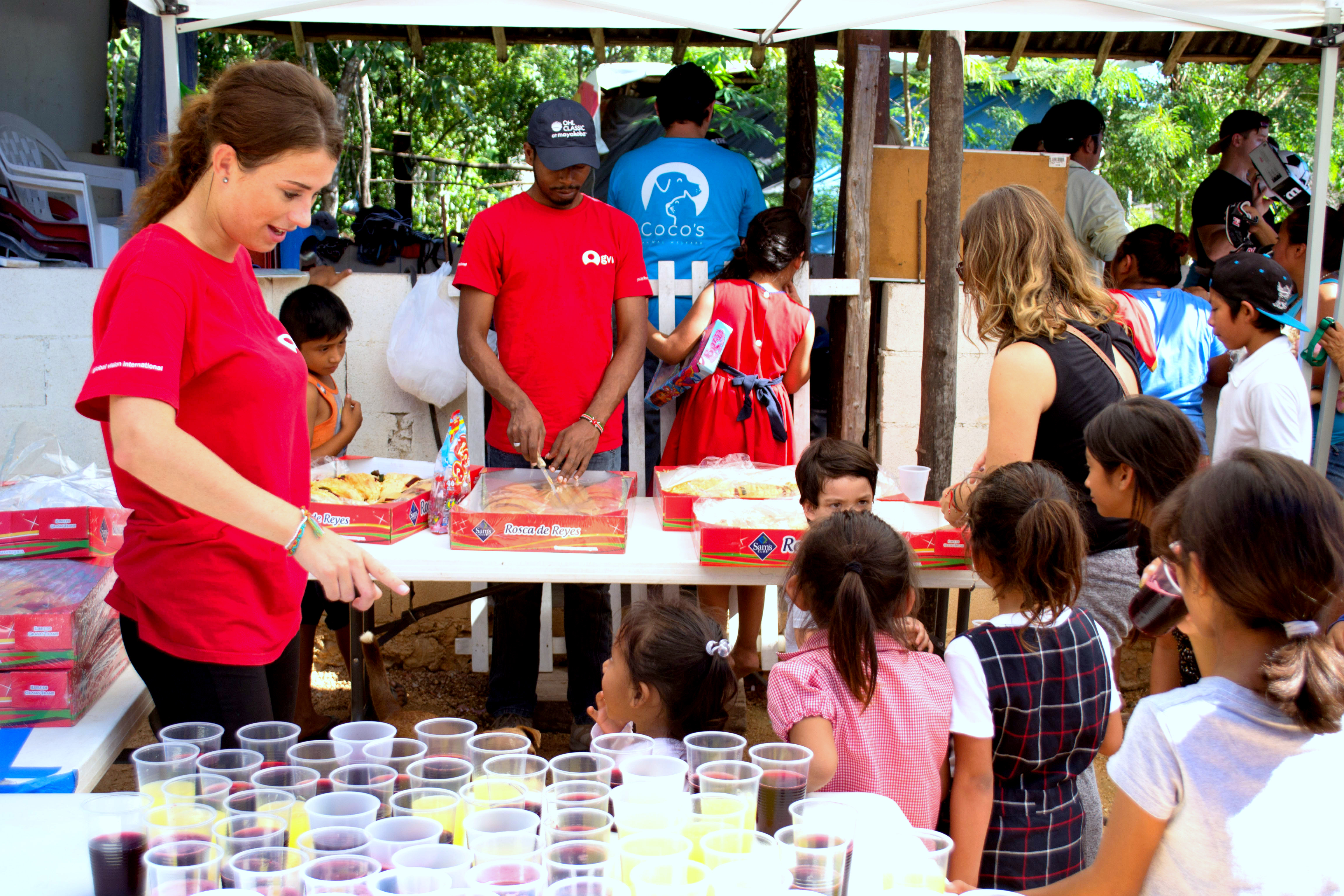 As we were setting out the tents for protection from the strong sun, many more families and children gathered. We were busy cutting up the rosca in slices and when I lifted up my head I was surprised to see that the space was filled with community members, waiting patiently (or probably impatiently but without showing it) for us to finish the preparations. In a few minutes, a line of children and adults started flowing through the rosca and juice table and towards the church building from where Coco´s staff handed out gifts and shoes for the children.
It was actually so busy that the couple of hours it took us to serve everybody went in a flash.
At the end, Coco´s and GVI prized Jorge, one of the boys who participates regularly and sets a beautiful example in behavior, with a bike.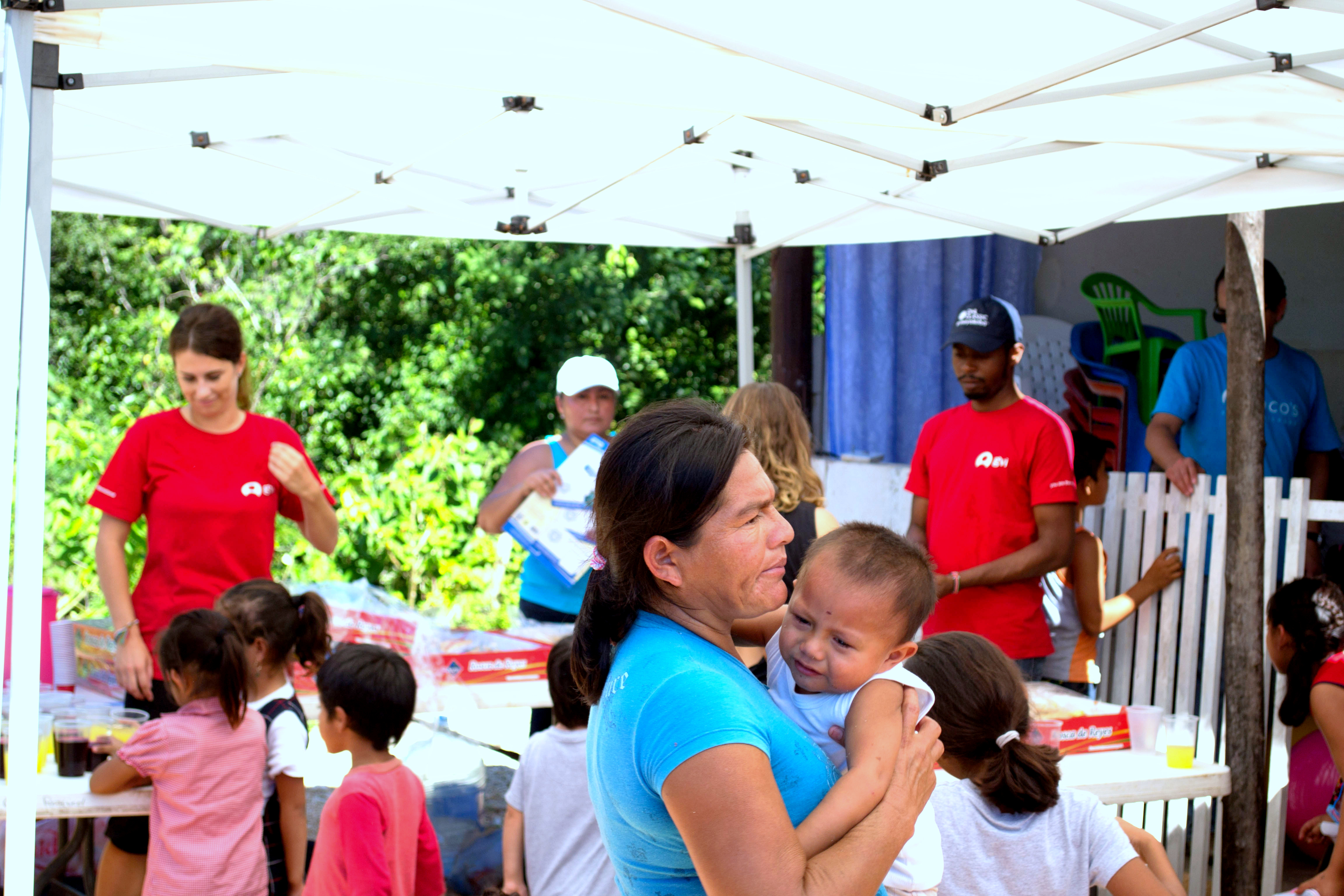 .