January 2016 Monthly Achievement Report
By Sue Williams
3 years ago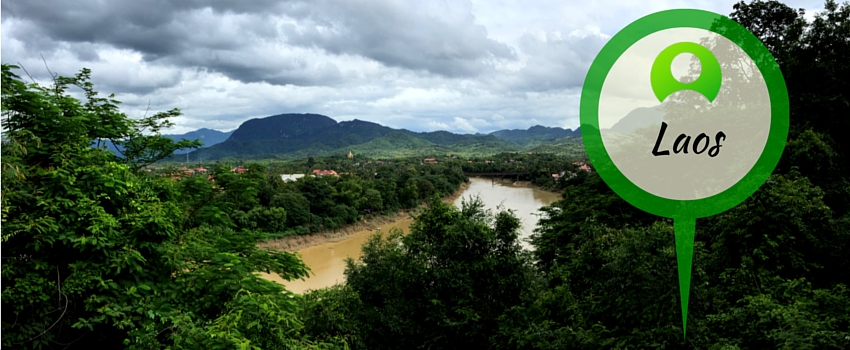 January 2016: GVI Laos Monthly Achievement Report:
Objectives:
• To strengthen existing partnerships and nurture the growth of new ones
• Improving employment opportunities and socioeconomic status for community members.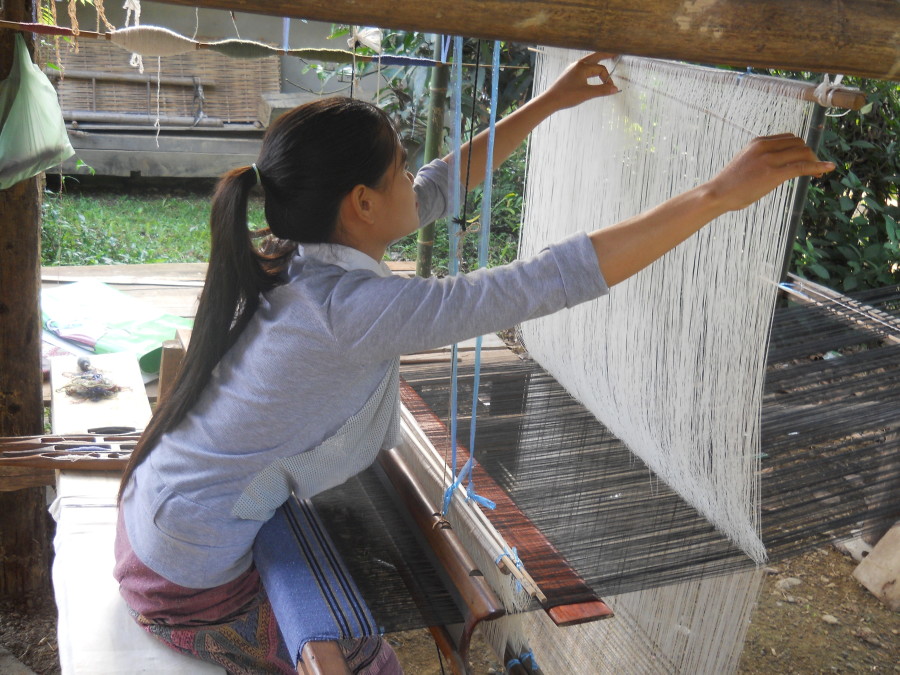 GVI Laos is pleased to announce the successful formation of a new and exciting relationship with a village which lies about two hours north of Luang Prabang. Our very first internship placement takes place in this village and so does another exciting development.
In Laos there are many highly skilled artisans producing a diverse range of goods from woodcarving to paper making to weaving in silk or cotton. Here in Luang Prabang, we are always looking for ways that we can cement relationships with our local community, whether in the education or economic fields.
While visiting the village of Nam Thuam a Field Staff member was kindly invited to lunch with our local teaching partner at his home where she met his wife who is a master weaver. The wife buys plain cotton yarn which she dyes herself in a myriad of bright colours. She then sets up her loom using a complicated arrangement of bamboo and string to set the pattern. This is in effect a bamboo computer! Being able to set this up is a rare skill; most weavers pay someone else to do this. She then weaves out in the open air using no power other than her feet and hands. One length of fabric, enough to make one Lao skirt, or sinh, takes her a week to make. She would then travel by motorbike to Luang Prabang to sell her fabric to a local market at a wholesale price. Our staff member was able to offer her a reasonable and better price than she would get from the market and bought her entire stock.
Once back in Luang Prabang, after a short presentation about how they were made; the lengths of material are sold to our teaching volunteers who are thrilled to be able to buy something genuinely Lao and to know that they are making a huge contribution to the economy of a small rural community. The female volunteers now wear these sinhs as part of their teaching uniform; others take the fabric home as a souvenir.
The whole village is now involved in this enterprise, beginning with our original weaver's sister and cousins and spreading outwards. We are able to offer them a guaranteed price and a constant ready market for their goods which have expanded into bags and scarves. By offering a fair price and taking no profit we have injected over 5,000,000 Lao Kip ($600) into this community as well as forming a new relationship which we hope will continue into the future.
Written by Field Staff Member Sue Williams