By Anthony Brady
2 years ago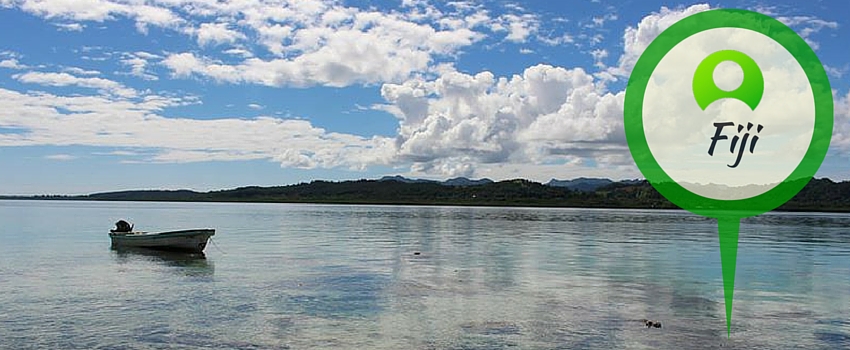 I came to Fiji as a Marine Conservation volunteer expecting to stay for 2 months. Caqalai Island and the people I met along the way, had me knowing that this is where I was meant to be.
Friday 18th August 2017, my first international flight.
After leaving Cairns, Australia at 06:00 Friday morning, I was on a high to finally be in a foreign country for the first time. I was also terrified to be in a foreign country for the first time. I arrived at Bamboo Backpackers at about 21:00.  I had no idea what to do once I arrived at the hostel.  I was shown my room: walking a decent 50m up the road from reception in the dark, was unable to connect to the "free" Wi-Fi so, I went to bed, hoping that tomorrow would be better.
Saturday 19th August 2017, I arrive on Caqalai Island.
Pick up was smooth. After what felt like the longest 24 hours finally, I had the opportunity to make some new friends: people from all over the world, people I was about to spend the coming weeks with living on a tiny island, people that I would now consider some of my best-friends.
After another day of travel, we arrived on Caqalai Island. It was after 17:00 and the sun was setting real fast. I could hear the buzzing sound of mosquitoes growing louder and louder as myself and three other new volunteers were shown our Bure aka our new home.  After dinner, we called it an early night. I remember writing in my journal "WHAT THE HECK AM I DOING RIGHT NOW, THEY SAID BASIC, BUT THIS IS B-A-S-I-C." First impressions honestly had me dreading the thought of having to spend the next two months here. I went to sleep praying that Sunday was going to better.
Thursday 14th September 2017, my first Ta-tau.
Fast-forward to almost 4 weeks later and I experience my first Ta-tau, a traditional Fijian farewell ceremony. This night really hit home for me.  The weekend coming I was about to say goodbye to people who I had spent the last 4 weeks with, eating, sleeping and diving together everyday.  Some of these people I knew I would probably never see again.
Sunday 17th September 2017, time to meet the new vols.
As I say my final goodbyes Sunday morning to the remaining leaving vols in Nadi, I reminisce all the fun we've had: the passion and dedication they all have for marine conservation, having my mind blown that "sarvo" isn't a thing everywhere in the world and the kindness shown towards myself and everyone else on base, it is all an experience I will be truly grateful for, for the rest of my life.
Sunday afternoon: it was weird being back on base with a heap of new faces but reassuring to see others feeling the same way I did 4 weeks ago.  This week was going to be fun.
Sunday 24th September 2017, how could I possible leave?
The thought that I only had three weeks left dawned upon me.  How had five weeks flown by so fast? I knew I didn't want to leave.  Time to start planning if and how I could extend.
Sunday 1st October 2017, another week, another survey.
A week had passed since I asked the Project Manager about my possible extension.  I was also a newly certified Rescue Diver and super keen to pursue my Dive Master.  I was waiting to here from the "bosses" as to whether this would be possible with a two-month extension. I had plans to spend Christmas and New Years travelling with a friend around America so ideally was hoping to stay on Caqalai for an extra two months before then heading over to America.
With my number of dives continuing to grow each day, the urge to stay became more and more real.  I HAVE TO STAY.
Monday 9th October 2017, not the news I was hoping for.
Unfortunately, in order for me stay, I need to stay for another four months so I could compete the Marine Conservation Dive Master Internship, which meant no America trip.  It also meant I would have to spend the month of December on base with no volunteers. As I'm running out of time to decide, I began to way up the pros and cons of staying.  I also weighed up the thought of breaking the news to my friend that I wouldn't be able to travel with her.  I didn't want to disappoint her but I also really needed to do what was going to make me happiest.
Tuesday 10th October 2017, IT'S OFFICIAL: I'M STAYING.
After playing on my mind for what had essentially been the last three weeks, I finally made the decision to extend my stay and complete the Marine Conversation Dive Master Internship.  I was over the moon!
Thursday 12th October 2017, better book my flights.
Thursday night, I had just sat through my second Ta-tau. This one was just, if not harder than the first.  Having to say goodbye to a couple of volunteers who I had just spent the last 8 weeks with.  Volunteers who I arrived with.  Volunteers who are now life-long friends.  Friends that I have incredible memories with.
21:00 I book my flight back to Nadi. Three days at home should be enough time right? Three days was definitely enough time.  For the time I was back in Australia, 90% of the time I just counted down the minutes to when I was flying back to Fiji.  At this moment I knew Caqalai was were I was meant to be. Making the decision to stay was definitely the right one, and one that I will truly cherish for the rest of my life.