Incredible day on Karongwe
November the 29th 2011 will go down as one of the most rewarding days of the year. Leopards (Panthera pardus), typically elusive and often skittish, turned up everywhere. Over the duration of the day, 8 different individuals were seen, treating the reserve to a total of 11 sightings! Ex-GVI volunteers will remember 'Tilo', one of our previous focus animals. Of these 8 leopards, 4 were from her bloodline – 'Tilo' and her 4 month old cub included. The two males spotted were none other than her adolescent male and his huge older half brother, 'Tsavo'. The remaining leopards included a large female and her two yearling cubs on an Impala kill and an unidentified female late in the evening. GVI volunteers were lucky to have seen 4 leopards in 3 different sightings.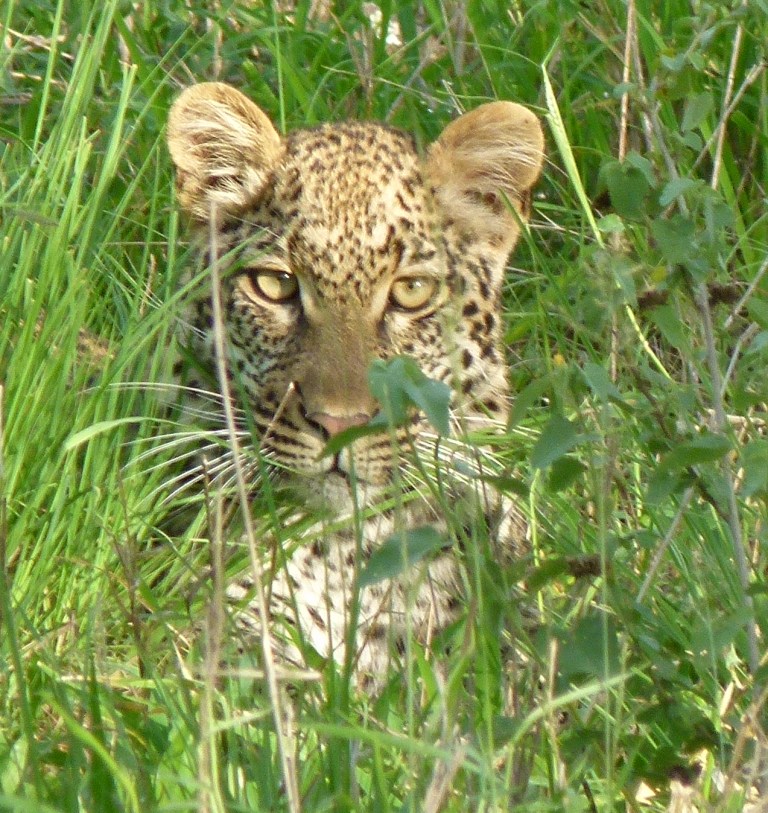 The one year old cub sat watching the volunteers with its sibling tucked away behind it
The amazing news about the newborn elephant (Loxodonta africana) created quite a stir – not just for us at GVI and the lodge guests, but with the breeding herd too. The herd were all keen to be near the newborn calf, all jostling for space and the chance to protect it.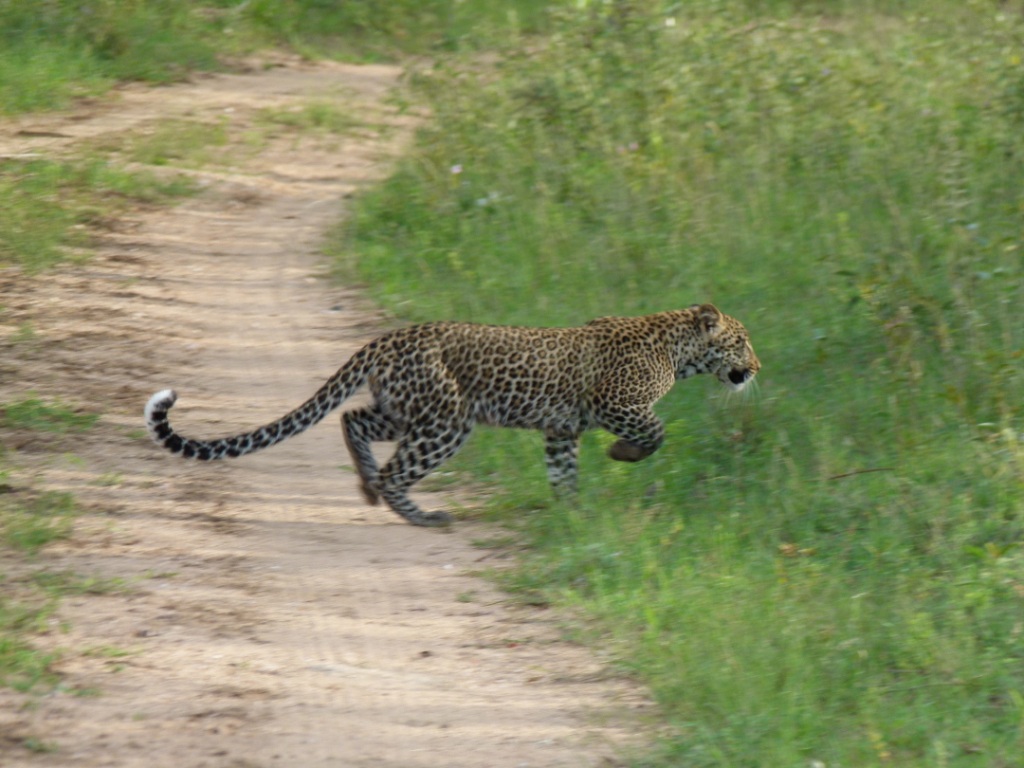 The little female cub crossing the road toward its unseen mother and their Impala kill
The day was not complete, however, as Zero treated everyone to a territorial display, patrolling, scent marking and roaring his way along the Eastern fenceline. Meanwhile, the rest of the lion (Panthera leo) pride was on the hunt, seen stalking Zebra at dusk. The cheetah (Acinonyx jubatus) brothers, 'Jabu' and 'Djuma', clearly enjoy the onset of summer and the subsequent infant boom, as they killed an infant Impala each. A very rare sighting of a brown hyaena (Hyaena brunnae) topped off the evening.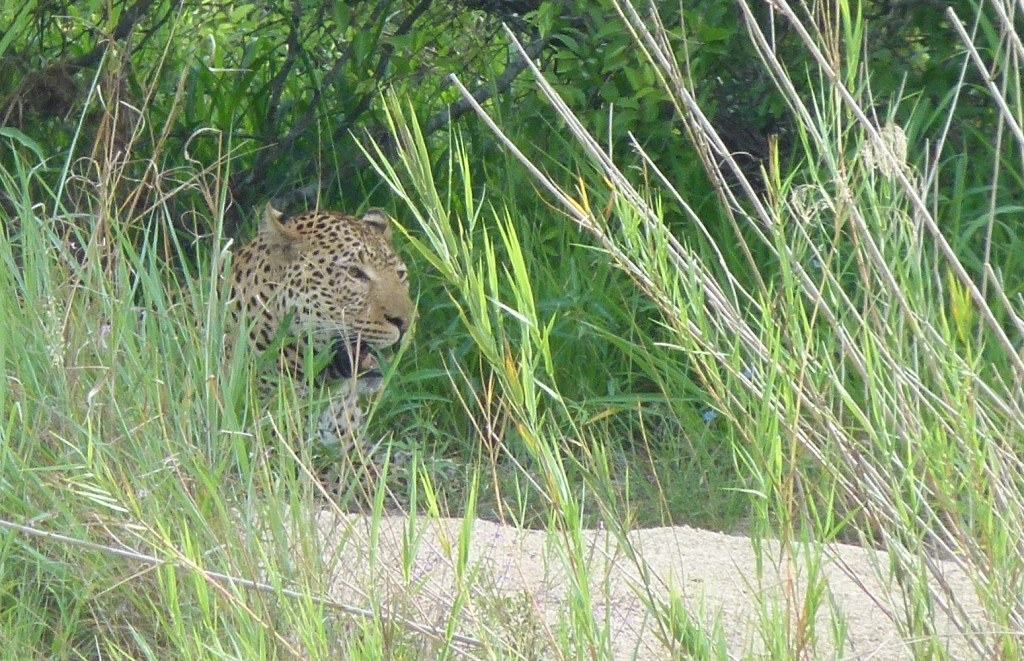 Tsavo resting in a dry river bed
We look forward to monitoring the development of Karongwe's newest pachyderm and have our fingers crossed for a repeat of the leopard luck.
Andreas Fox
Base Manager
GVI Karongwe
Subscribe to our Blog
GVI on Instagram
Sorry:

- Instagram feed not found.
GVI on Facebook