In case you missed it: GVI Laos May 2018 MAR
By GVI Laos Program Manager Leyla Isin-Xiong
1 year ago
GVI Laos Monthly Achievement Report May 2018: Menstrual Health Monitoring and Evaluation and Conference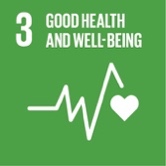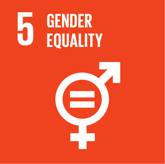 Objectives
To provide health, life-skills and vocational classes to the local community: Increase females' access, understanding and awareness of health related topics through classes and workshops
To provide equal educational opportunities for both females and males: To increase awareness of women's issues and gender related topics while facilitating discussions and debate surrounding these within the local community
The 28th May marks International Menstrual Health Day and this was one of the main focuses of GVI Laos this month.
The distribution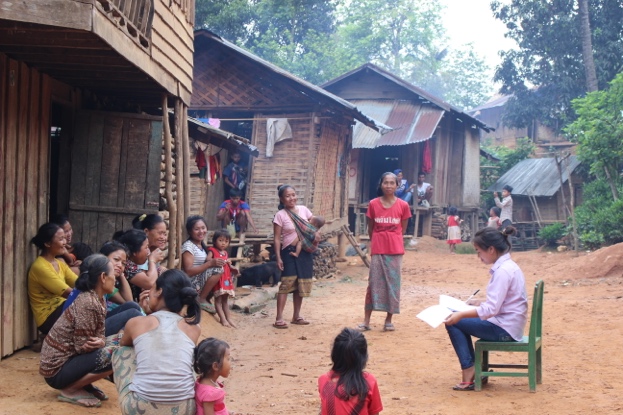 At the beginning of May, GVI Laos conducted Monitoring and Evaluation of Phase 1 of our Menstrual Health Initiative. In December 2017 and January 2018, our Menstrual Health Initiative, led by 3 local leaders, distributed Days for Girls reusable menstrual health kits alongside menstrual health education to 359 women and girls in 6 remote and rural villages in northern Laos.
Impact assessment
This month, it was time to research the impact of this. Our three local leaders traveled back to all 6 villages where they surveyed 155 of the women and girls who had previously received the kits and attended the workshops. We are pleased to report that 150 (96.77%) females are still using their kits. Those that aren't, weren't menstruating largely due to recent child birth. 115 (74.19%) females stated that they no longer felt ashamed or embarrassed by their menstruation. Of those that answered in the positive to this, most stated shyness rather than embarrassment or shame. 154 (99.35%) stated that in the past having their period was very difficult but that since receiving a kit, having their period was either easy or very easy. 100% stated that they're happy or very happy with their kit (101/155 very happy and 54 happy). Finally, 154 (99.35%) females stated that there are things that they can do now that they couldn't do in the past before they had a kit.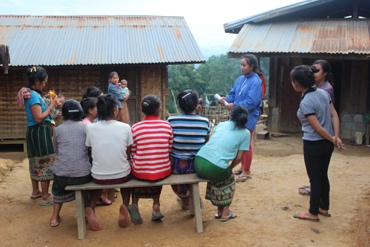 Many of them gave examples such as working on the farm, going to school, attending weddings, sitting down/standing up and dancing. One women stated "Before, I didn't want to even sit down, but now I can do anything! I can even go to Nam Bak and back!" (a 6-hour return journey on the back of a truck or motorbike on rocky dirt paths). Another stated, "In the past, we didn't have anything to use when we had our period, sometimes not even underwear. It wasn't comfortable. We couldn't work hard when we had our periods. Now we can carry bamboo, work hard and go anywhere! We're very happy".
At the conference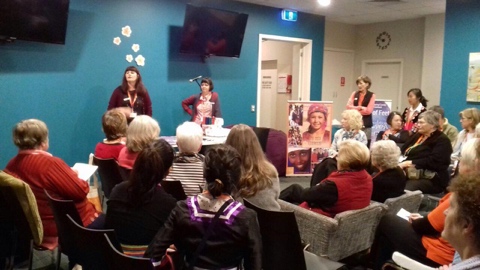 On the eve of International Menstrual Health Day, the leaders of our Menstrual Health Initiative, GVI Laos Community Liaison Lyly, GVI National Scholar Soua, GVI Long term student Tarn along with GVI Laos Program Manager Leyla, traveled to Melbourne, Australia, where they had been invited to attend a Days for Girls Menstrual Health Conference. Together they represented Laos on Menstrual Health and engaged with leaders from Days for Girls Australia, DFG Founder and CEO Celeste Mergens and DFG Chapter Director Tiffany Larson on current international challenges and ways forward regarding this important issue. They also underwent advanced workshops on sewing the DFG reusable kits, DFG team leadership, distribution, monitoring and evaluation and running a microenterprise.
Into the future
They have now returned to Laos to continue to be local leaders on menstrual health by working on the GVI Laos Menstrual Health Initiative, that to date has reached 421 women and girls with menstrual health education and reusable menstrual health kits since June 2017. They will begin implementing Phase 2 of this initiative in the coming months and will be working on using the knowledge they gained at the conference to start a DFG microenterprise. Menstrual Health solutions and education are pivotal for women and girls lives, opportunities and their own empowerment. Here's to a world where no woman or girl is limited or ashamed during menstruation!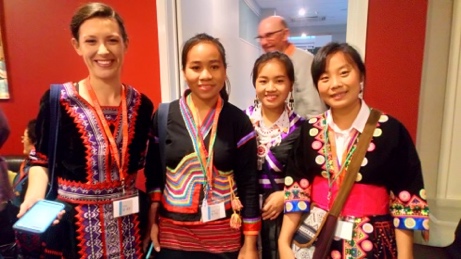 Read more about the Laos Menstrual Health Initiative: https://www.gvi.co.uk/blog/menstrual-health-in-rural-laos/