In case you missed it: GVI Laos March MAR
By GVI Laos National Scholar and Tsev Neeg Manager Soua Vang
1 year ago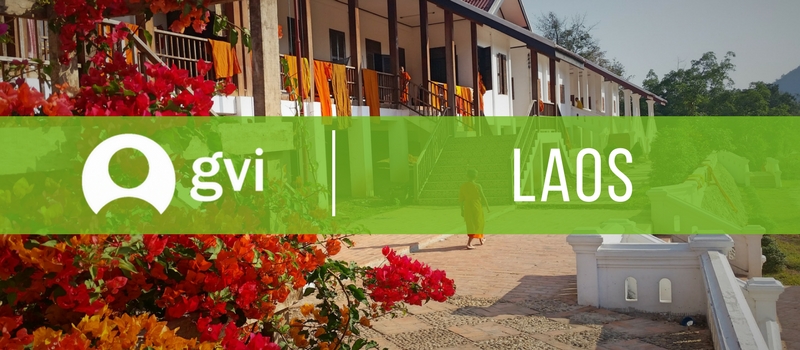 GVI Laos Monthly Achievement Report March 2018: WEP Micro Enterprise 'Tsev Neeg'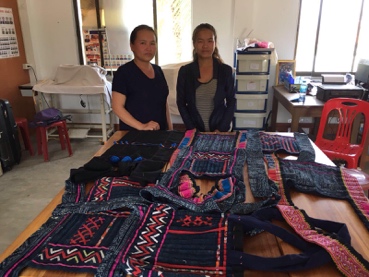 Objectives
To provide health, life-skills and vocational classes to the local community
Improving employment opportunities and socioeconomic status of community members.
To provide educational opportunities to all students in the local community, regardless of socio-economic status, ethnicity and gender: To provide equal educational opportunities for both females and males
Since October 2017, the GVI Laos WEP has been conducting sewing workshops for local women and girls who wish to improve their sewing skills or learn to use a sewing machine. In 2018, a group of these ambitious students, an extended family, decided they wanted to combine their traditional Hmong hand-sewing skills and their new machine sewing skills to create their own business. GVI provided a micro-loan to assist them in getting started. Below, new business manager, Soua Vang, details the journey of 'Tsev Neeg', her family's new business.
Hello my name is Soua vang. I'm 19 years old and I'm Hmong. I have been learning English with GVI since 2016. I live in a village on the outskirts of Luang Prabang town with my family and my grandparents. I have a mother and a sister. Their names are Koua and Ble. They are 43 and 20 years old. Recently, we are started our own family business. It's called "Tsev Neeg". We chose the name Tsev Neeg, because my mum, my sister, aunts, cousin and I made this business together and Tsev Neeg means family in Hmong language.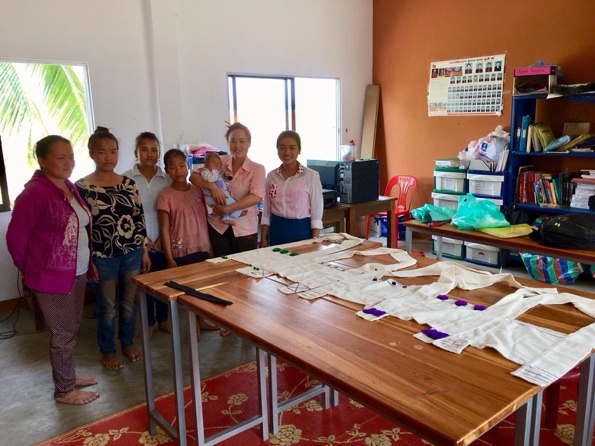 First, we started to make sample bracelets by hand and sold them to GVI. Since then, we joined GVI's sewing classes to learn how to use a sewing machine. We learnt how to make bags, water bottle bags, skirts, shirts and purses. We improved our skills a lot. I also attended business and computer skills workshops where I gained the skills to put my family's ideas into a business plan. After that, we did some market research and decided on our first products. We decided to make bags and we chose the designs that we wanted to make. GVI loaned us the start-up money to buy our first materials. Now we have made the bags and they are ready to sell! GVI will buy bags from us to give to GVI volunteers to reduce plastic bags on their base and bags will also be for sale. We have two different types of bags: One is the simple bag with some Hmong embroidery or some pom poms with tassels. The other one is a more complex design which is colorful and very special because the fabric is special Hmong embroidery that can take one month to make by hand. Two weeks ago we sold our first bags. Since then we've sold 17 bags.
I created a presentation about Tsev Neeg and presented it to the GVI volunteers and staff where we officially launched our business. We are very proud. We're very happy because we've learned to speak English with GVI, which gives us more opportunities and we have also learned how to use the sewing machine, computer skills and business skills. We're very happy for GVI's support in empowering ourselves to set up our own family business.
In our future plans, we want to keep developing Tsev Neeg and part of this will be arranging for volunteers to visit our village to learn how to sew and how to make the Hmong embroidery. Finally, we would really like to buy our own machine and we would really like to have our own shop!