In case you missed it: GVI Laos MAR October 2018
By Current GVI Laos NSP Tarn Khounviliala, previous NSPs Soua Moua and Soua Vang, translator Mee Xiong, and GVI Laos Education Coordinator Lizzie Wells
1 year ago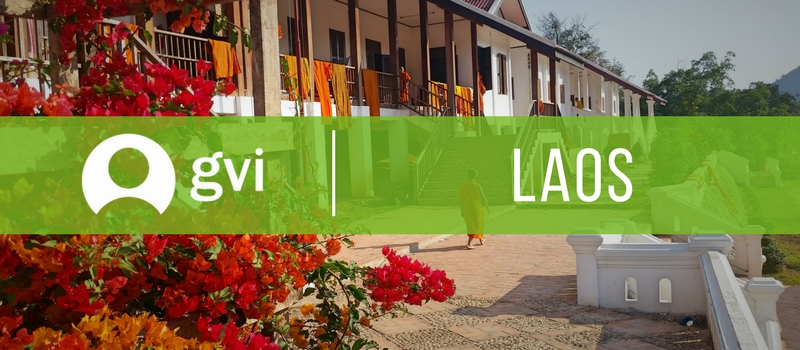 GVI Laos Monthly Achievement Report October 2018: WEP students in our community outreach project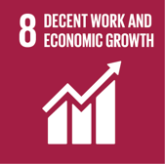 Objectives
To increase access to education in rural areas
To improve quality of education in Laos for students taught by GVI: Improve students' English language ability
To provide educational opportunities to all students in the local community, regardless of socio-economic status, ethnicity and gender: To provide equal educational opportunities for both females and males
As our partnership with Laos Buffalo Dairy continues to expand the educational opportunities open to rural communities, we are celebrating four of our Women's Empowerment students who have been assisting in our programs at the farm. Nin, Tarn, Mee and Moua have become ambassadors for empowering women and men from low-income families and promoting educational equality.
Let's see what they had to say about their time as translators with GVI:
Soua Vang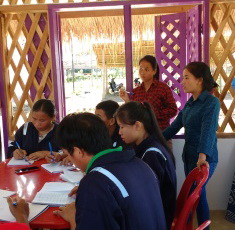 Soua Vang, nickname Nin, was our second female National Scholar (NSP), and helped in translation and teaching during our first three months at the farm.
Miss Nin, what was it like working as teacher and translator at the Buffalo farm?
"It was excellent! When I was working as a teacher and translator, I felt like my English progressed and developed from when I was a student at High-school. I gained lots of knowledge and learned new words, and am now more confident in speaking and writing English as well!"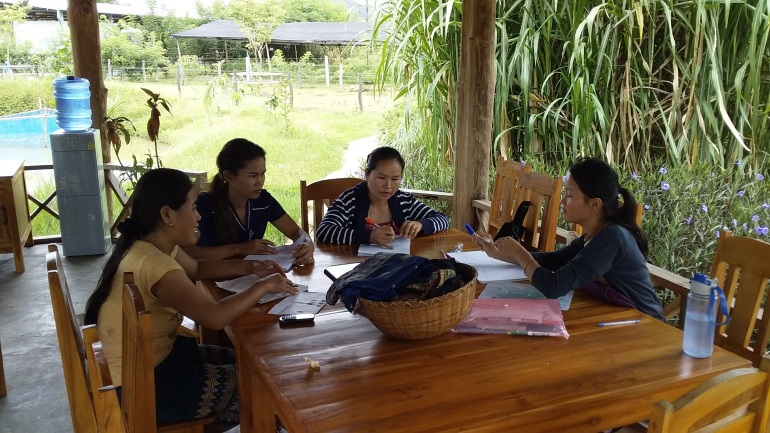 Mee Xiong
Miss Mee Xiong was our second translator, working with GVI at the farm after she finished her high school exams.
Miss Mee Xiong, how did you feel about planning lessons and helping the students?
"I felt like planning lessons was very helpful for me, because it helped me know how to teach and explain to the students when they didn't understand. Helping the students was really interesting for me, because we taught students who didn't have enough money to go to an extra English class. I taught at the farm for four weeks, and really enjoyed working with the volunteer teachers there."
Souamoua Moua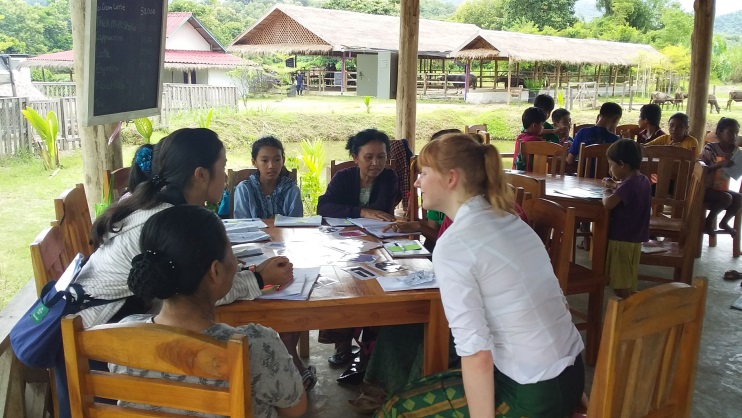 Souamoua, nickname Moua assisted in our summer programs out at the farm over the rainy season.
Miss Moua, did you get on with the students at the farm?
"Yes, I did, because the students at the farm were very nice and very friendly so I got on with them easily. I think they also got on with me because they liked meeting new people. At first they were a little bit shy but when we go to know each other they weren't shy anymore. My favourite thing about working at the farm was the people and the students that I taught at the Buffalo farm."
Tarn Khounviliala
Miss Tarn is our current National Scholar, and is translating and teaching on our adult pre-beginner program.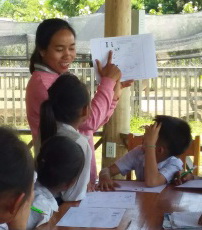 Miss Tarn, Who are you teaching and what have they learned?
"I am teaching Miss Saw and her daughter who work at the farm. They have made progress and developed every day, and they can speak more English than before they started studying. I feel happy and impressed because they have studied hard. My favourite thing is talking and having conversations with them, because it helps to improve their English. They can also practise what they learnt yesterday".
It has been fantastic watching Nin, Mee, Moua and Tarn grow in confidence and improve their skills in teaching and translating. It is also a great opportunity for our students out at the farm to learn from these women, who are role-models for their generation.