How Christmas is celebrated in Mexico
By Lauren Melnick
1 year ago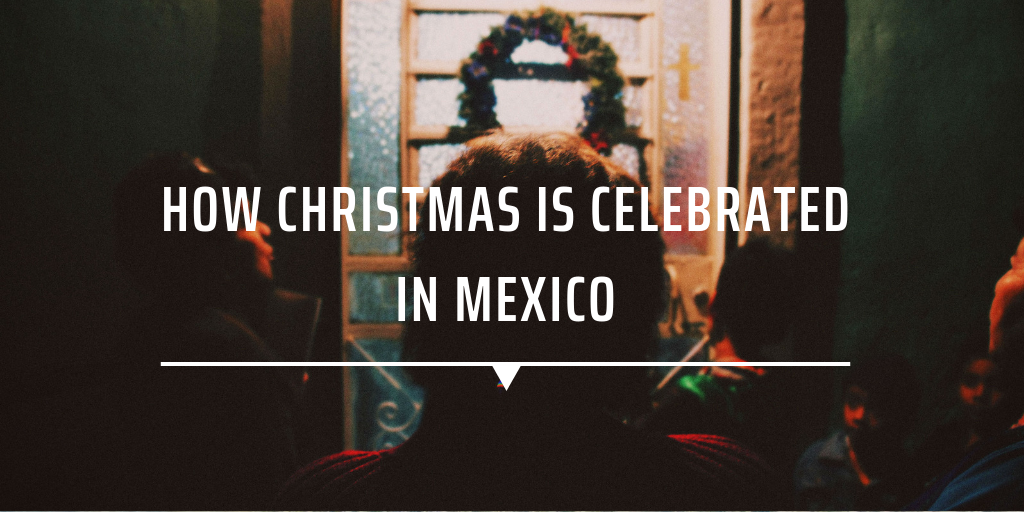 Original photo: Davide Novelo
Christmas in Mexico isn't a one-time thing. It's a full month of celebrations, delicious food and lots of pinatas. It's one of the best times to volunteer in Mexico if you want to experience the local culture and immerse yourself in a variety of traditions.
Starting on the 12th of December and lasting until the 6th of January, Christmas celebrations in Mexico have their own unique flair. There are candlelit processions, elaborate nativity scenes, Spanish Christmas carols, dancing and impressive firework displays.
While traditions like Christmas trees and Santa Claus have found a place in Mexican festivities, the holiday celebrations are firmly rooted in Spanish and indigenous culture.
A brief history of Christmas in Mexico
When Catholicism arrived in Mexico during the 16th century, Spanish priests brought with them many Christian holidays, including Christmas.
Over the centuries, these traditions merged with the indigenous culture and have created a Christmas experience you won't find anywhere else in the world.
What happens on each day during the Mexican Christmas season?
December 12th: Feast day of the Virgin of Guadalupe

December 16th–24th: Las Posadas

December 24th: Christmas Eve (Nochebuena)

December 25th: Christmas Day (Navidad)

December 28th: Day of the Sainted Innocents (Dia de Los Santos Inocentes)

January 6th: Three Kings Day (Dia de Los Tres Reyes Magos)

February 2nd: Candlemas (La Candelaria)
What are the Mexico Christmas traditions?
Dia de la Virgen de Guadalupe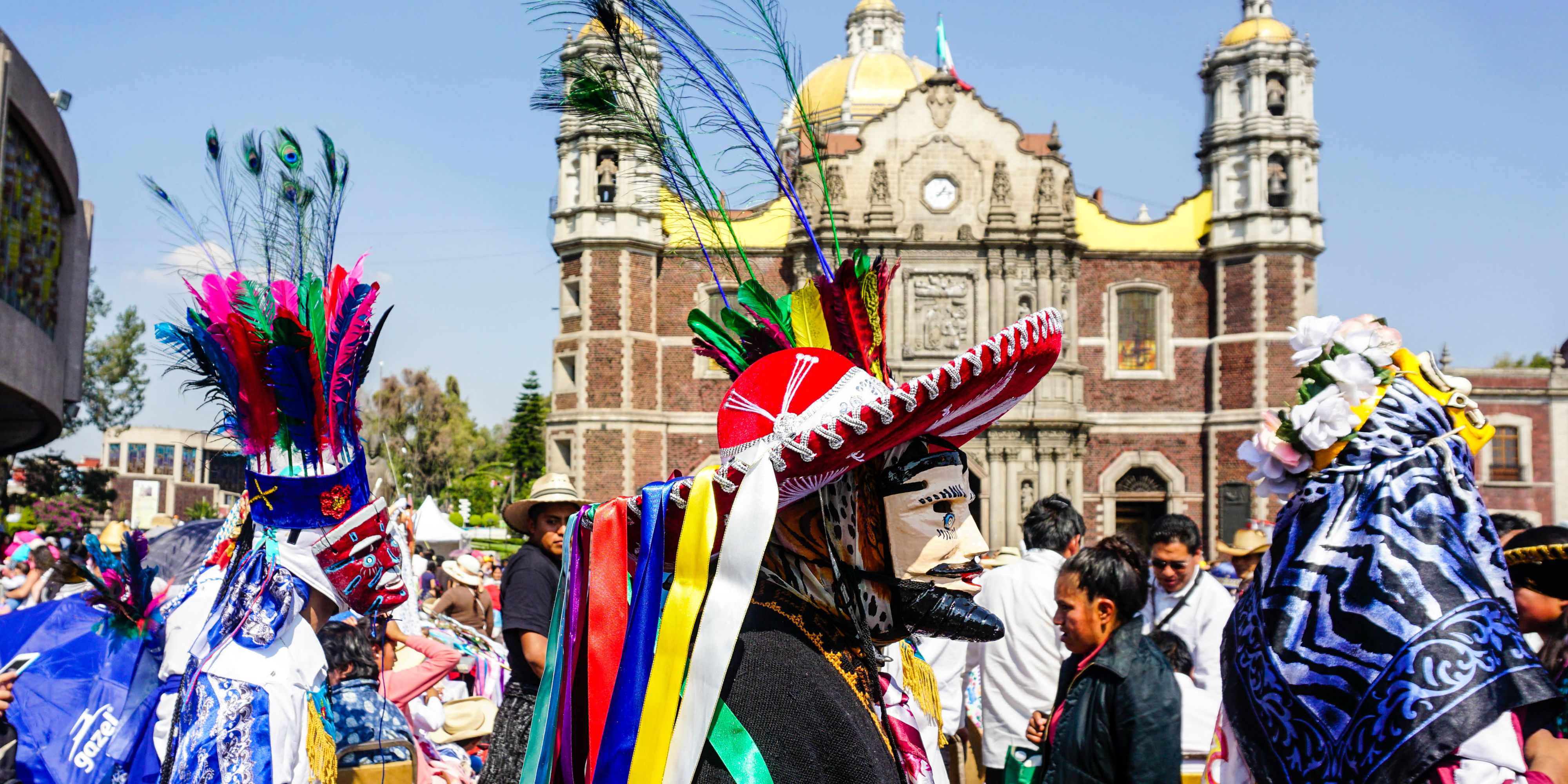 Original photo: katiebordner
Dia de la Virgen de Guadalupe is a religious feast held on the 12th of December. Mexican pilgrims from all over the country travel to the Basilica of Guadalupe, located in the heart of Mexico City, to visit the La Virgen Morena.
Afterwards, fireworks are set off, parades fill the streets and live musical performances take place throughout the city.
The popular Christmastime food, banuelos are sold by the dozen from street vendors or made in each family's kitchen.
Posadas
From the 16th to the 24th of December, processions reenacting Mary and Joseph's search for shelter takes place in Mexico. Children will walk from house to house singing the traditional Las Posadas song and asking homeowners to let them in.
Every night, the processions end at a different house for a fiesta, with an abundance of food, drink and, of course, pinatas.
Nacimientos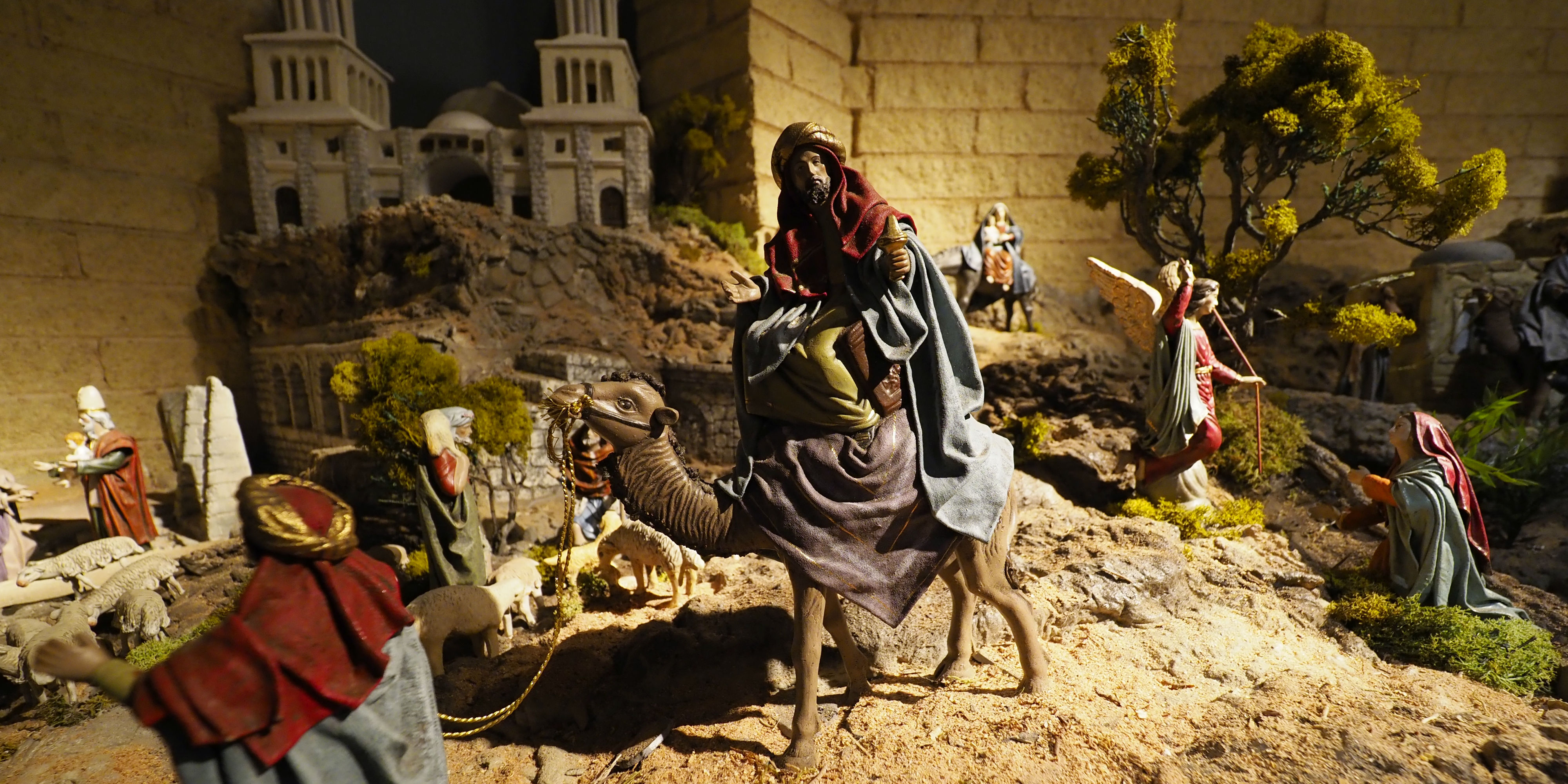 Original photo: Iglesia en Valladolid
Many Mexican families celebrate the festive season with elaborate Nativity scenes in their homes. These are called 'nacimientos' and are set up on the 16th of December.
As time goes on, different characters are added. On the eve of December 24th, baby Jesus is put into his crib, and on the 25th of January, the three kings make their way onto the scene.
But the tradition is not reserved for people's homes. Many town centers in Mexico are known for going all out with huge replicas of the manger, the animals, Jesus, the shepherds and Joseph, and Mary.
Pastorelas
Pastorelas are theatrical productions about the shepherds' journey to see the newborn baby Jesus.
In the play, the characters will encounter various obstacles such as devils and angels trying to influence which path they should take.
Villancicos
In Mexico, Christmas carols are called villancicos. Some of the songs are translations of popular English versions such as "Silent Night", while others like the "Fishes in the River" (Los Peces en el Rio) are unique to Mexican culture.
Nochebuena
Nochebuena, or "the good night", is Christmas Eve in Spanish. On this day, many families will attend midnight mass together, followed by an extravagant dinner.
Firework displays are also common, and there are poinsettia flowers (Flores de Nochebuena) found all over city centers, and both outside and inside people's homes.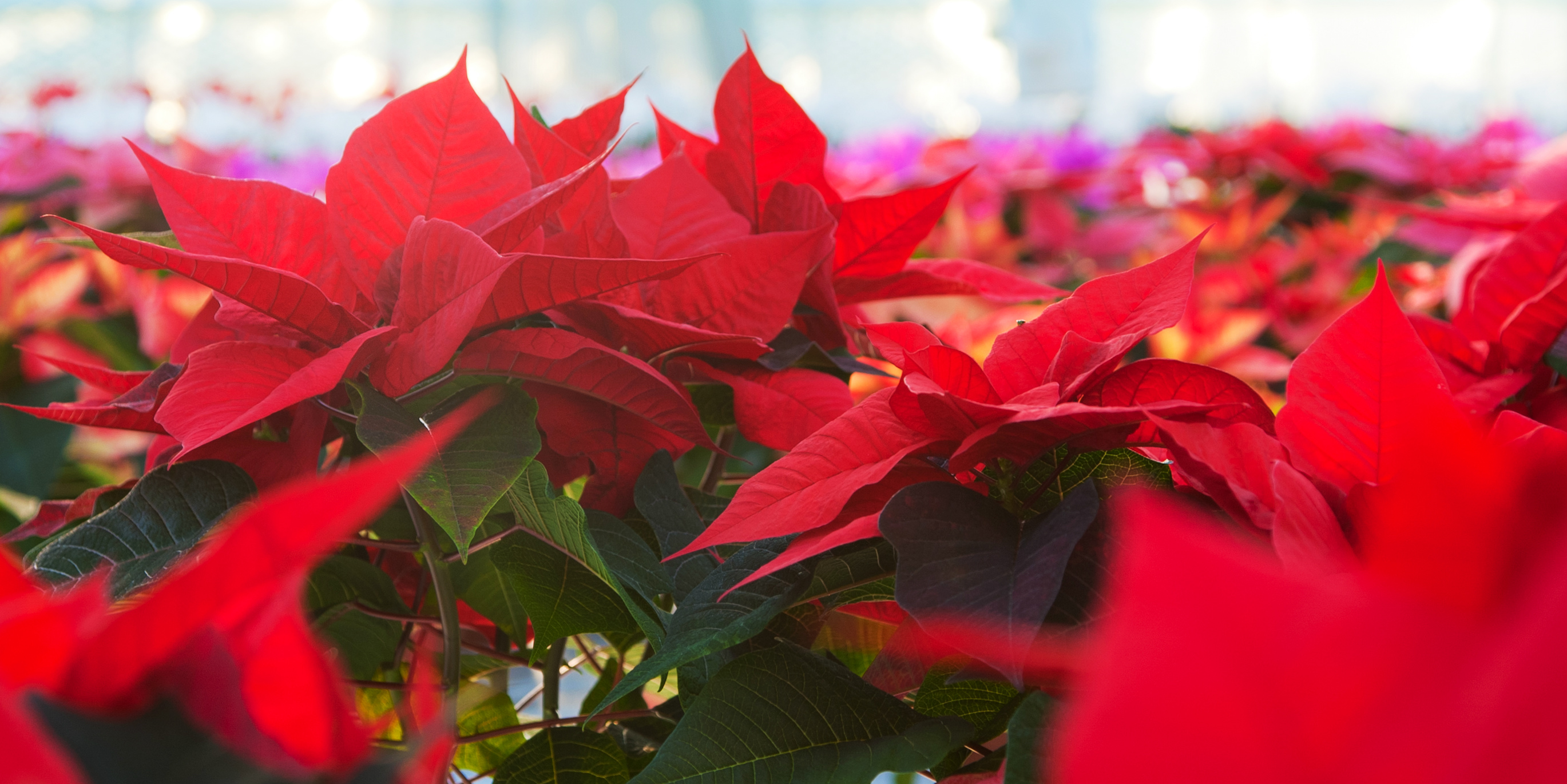 Original photo: H Matthew Howarth
Dia de Reyes
Dia de Reyes is Three Kings' Day and is when children in Mexico receive gifts, to symbolize those brought by the three wise men.
Families and friends will also share a customary Rosca de Reyes, a sweet bread baked in the shape of a wreath. Inside, are hidden baby Jesus figurines and whoever finds one is expected to host the Dia de la Candelaria party on the 2nd of February.
Dia de la Candelaria
Dia de la Candelaria marks the end of Mexico's Christmas celebrations. On this day, the locals will take their Christ figurines to church to receive a blessing.
Afterwards, everyone heads to the house of the person who found the baby Jesus inside the Rosca de Reyes for a feast of delicious tamales.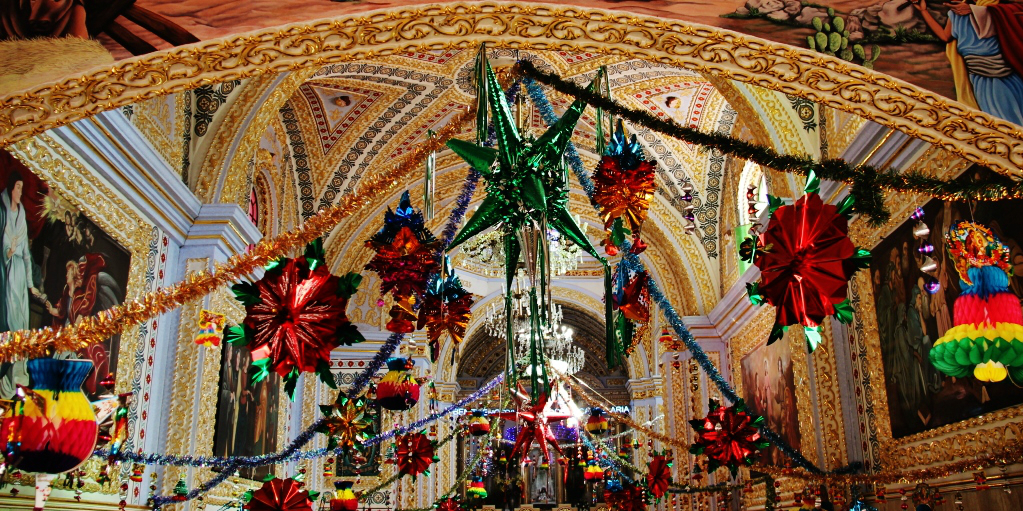 Original photo: Catedrales e Iglesias/Cathedrals and Churches
Other Christmas in Mexico facts
Santa Claus and Mexico Christmas traditions
Traditionally, children do not receive presents from Santa Claus. However, his popularity is changing Mexican Christmas celebrations. Some children will receive gifts on the 24th of December as well as on the 6th of January for Dia de Reyes.
Christmas trees in Mexico
The tradition of decorating a Christmas tree has taken off in Mexico. It's not uncommon to see massive trees in city centers decorated with lights and ornaments to celebrate the festive season.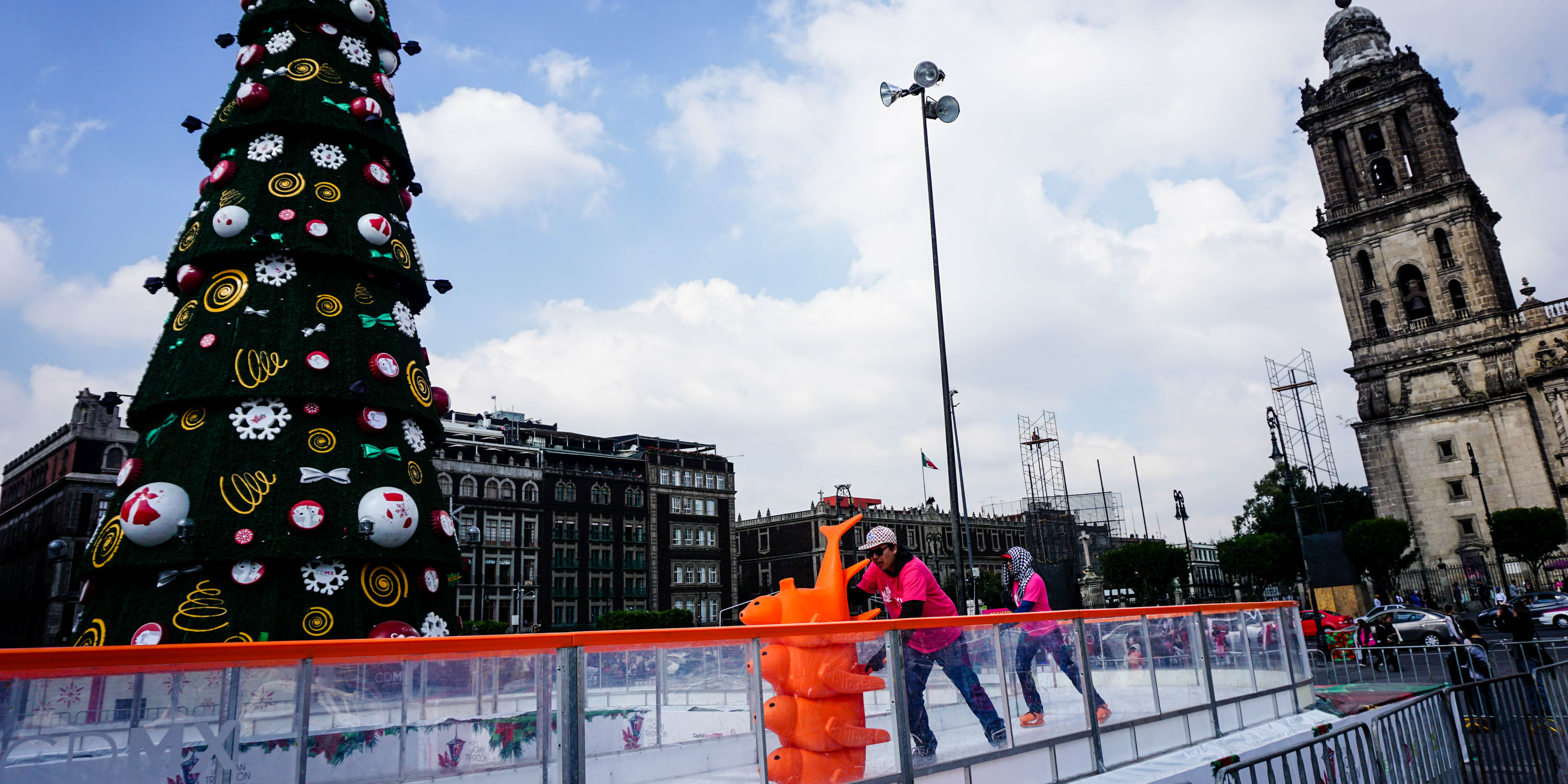 Original photo: katiebordner
What do they eat in Mexico for Christmas?
Food is an integral part of Mexican Christmas celebrations. There are many delicious traditional meals made during the festivities that every volunteer should try at least once.
Tamales
Tamales is a special Christmas food in Mexico but are also made a few other times during the year. The dish is made by wrapping dumplings (with a variety of different fillings) in corn husks or banana leaves and slowly steaming them to perfection.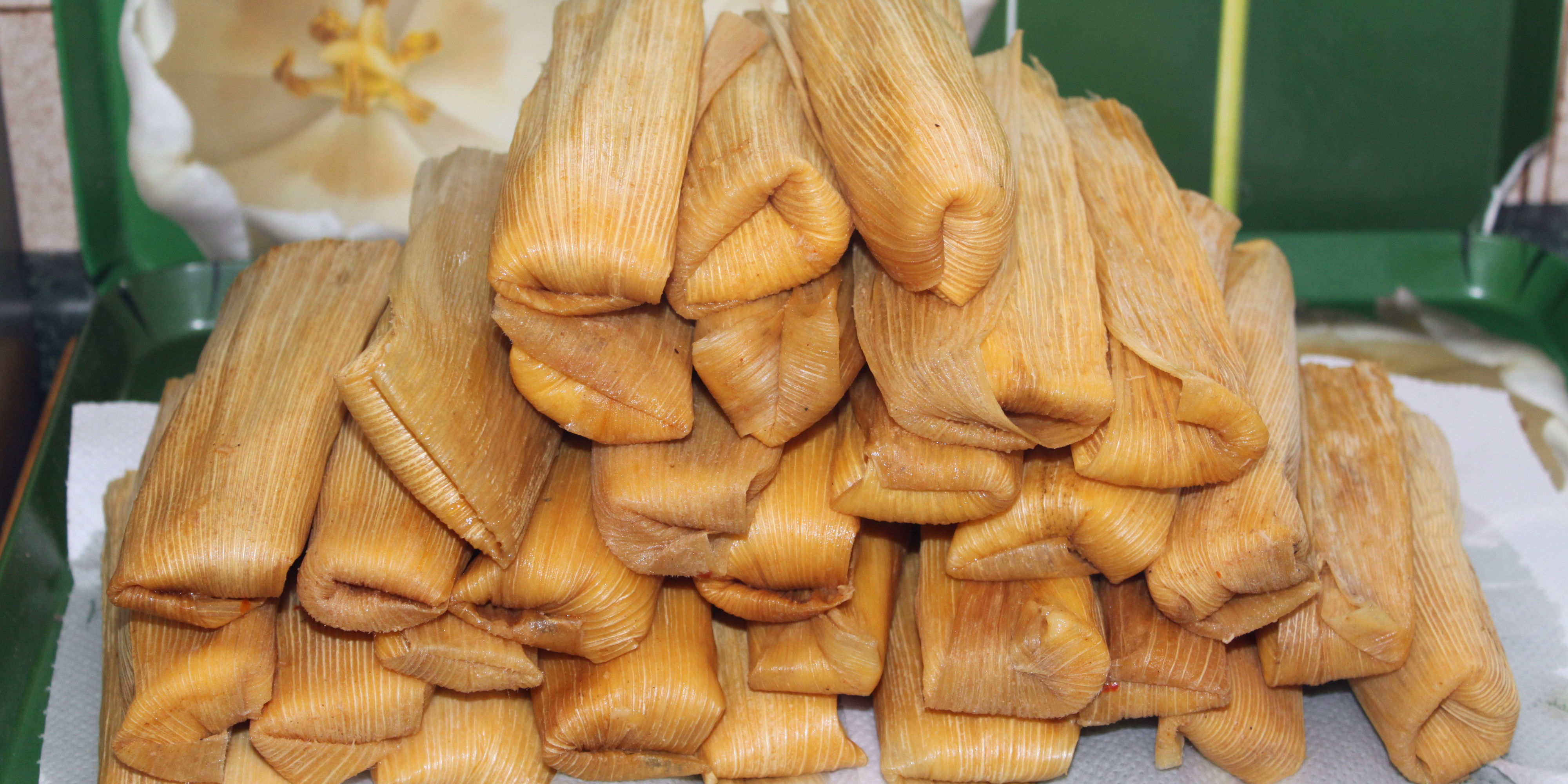 Bacalao
Bacalao is dried salted codfish that is found all over Mexico during the festive season. While the dish originated in Europe, it's become a staple in any traditional Mexican Christmas feast.
Buñuelos
Buñuelos are crispy fried fritters sprinkled with sugar or syrup and usually served with a hot drink. After finishing the treat, it's tradition to make a wish and throw your clay plate on the ground.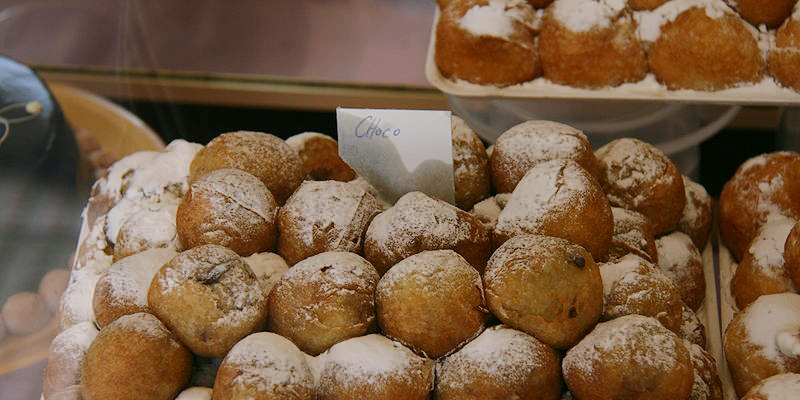 Original photo: Tamorlan
Pozole
Pozole is a hearty soup made with pork or chicken. It's made in large batches, making it a firm favorite during the massive Christmas Eve dinner in Mexico.
Ensalada de Nochebuena
Ensalada de Nochebuena is a Christmas salad served during Christmas Eve dinner in Mexico. It's made from a variety of vegetables and fruits (depending on the chef), but usually includes lettuce, beetroot, carrot, pineapple, pecans, and pomegranate seeds.
Ponche Navideno
Ponche Navideno is a hot fruit punch traditionally served during Christmas celebrations. It's made from tejocotes, guavas, apples and is flavored with cinnamon and piloncillo.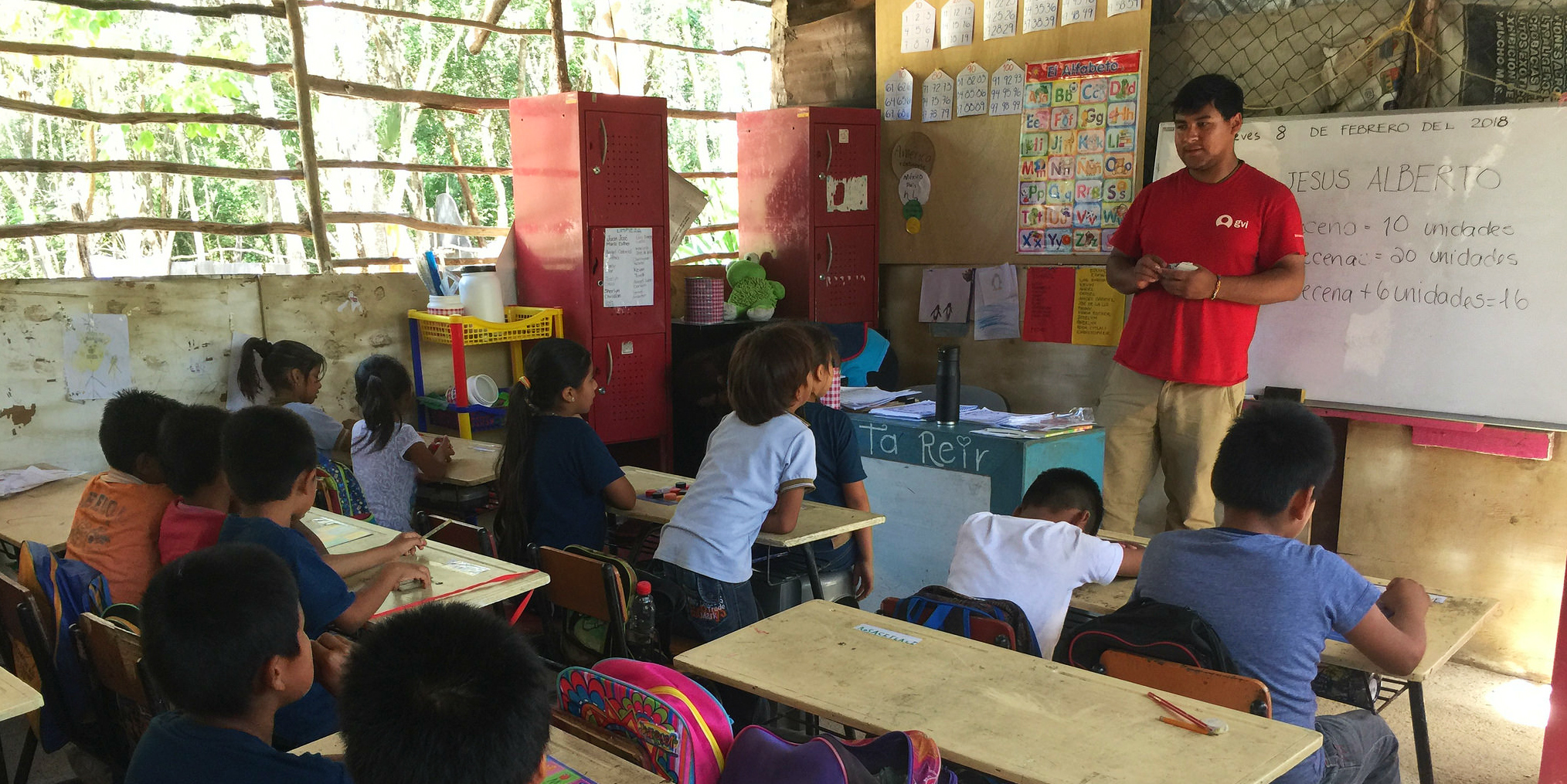 For an authentic Christmas experience, volunteer in Mexico during the festive period. Not only will you make a genuine difference over the season of giving, but you'll get to learn about all the Mexico Christmas traditions and more by spending time with locals.
Choose from marine conservation projects, volunteer with children or help to develop local communities.
Speak to a member of our team today.