By Abarna Kugathasan
3 years ago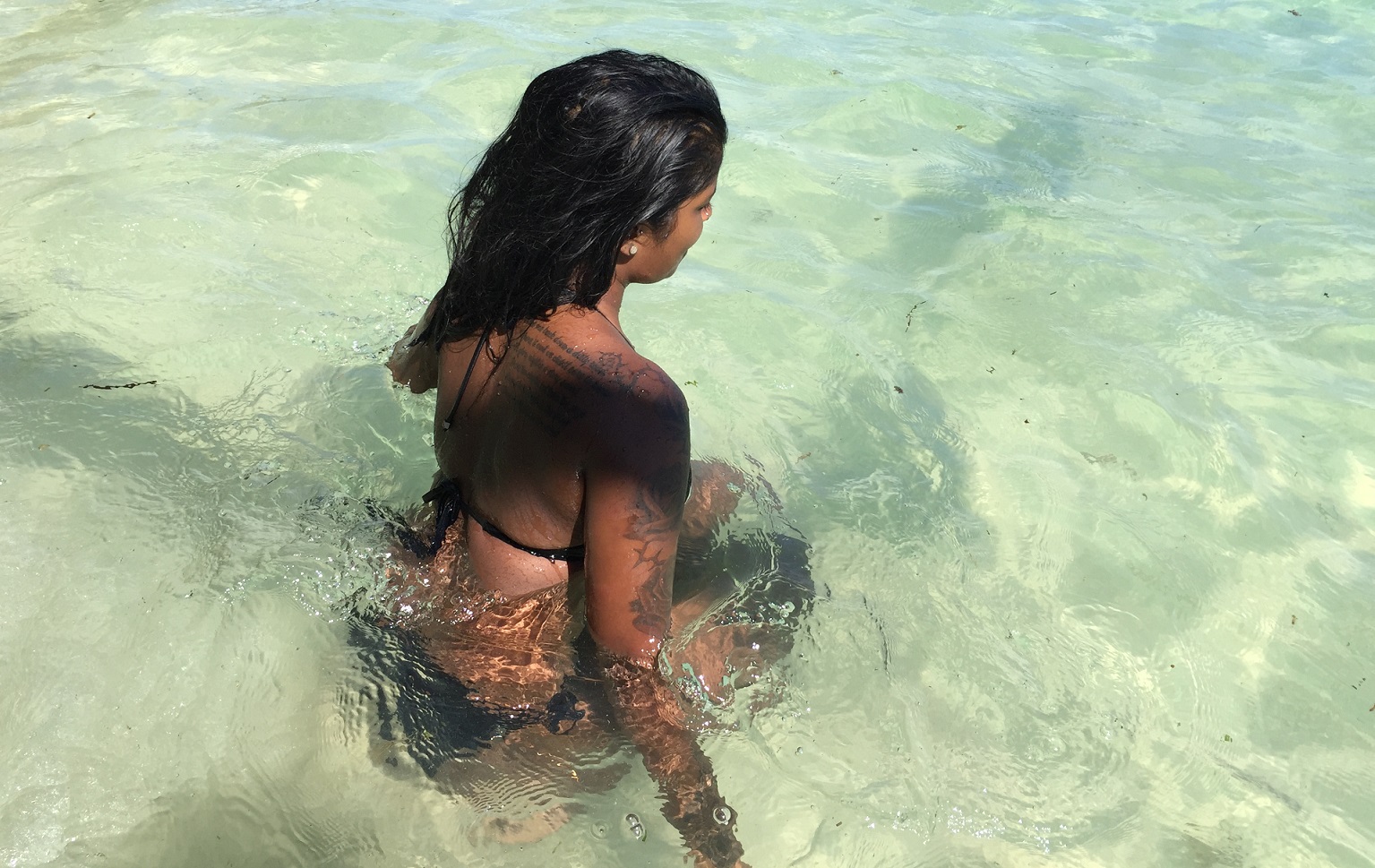 Hey there I'm still here, still living in my little camp on Curieuse with some former and some new volunteers and the staff. After being here for 5 weeks I got the chance to explore some other islands like Praslin and La Digue, saw the most beautiful beaches and went on some amazing boat trips. Survived all the surveys, although clumsy me still manages to fall over almost every time. I got the chance to see some lemon sharks, tortoises, turtle hatchlings and huge Coco de Mer palms during field work. The sun is burning and you get a good sweat going on, but a day doesn't feel like a successful day anymore without being in the field.
We've had an amazing time so far and shared some good laughs, to be honest time goes by just way too quickly. I remember the first day when I and two other volunteers (Emma and Anna) arrived on Curieuse. Everything felt so unfamiliar, adapting to everything was hard. I had to get used to the heat during the field work, get to know all the people I would be working with for the next three months, become comfortable with the island life.  If I am honest there are still times now, where once in a while I crave some civilization, some privacy and some wifi. But you know what? I'm loving the island life! The ocean, the white sand and the peaceful freedom, I mean what more could you ask for? Curieuse doesn't feel unknown anymore, it is starting to feel like home. Coming back to the camp after a hard day in the field, spending your free time in the hammock or having a nice BBQ at the end of the week with the other volunteers and staff, that's when it feels like home. Even though I miss my family and friends and can't wait to see everyone back home, I can't imagine leaving the Seychelles yet.
As I said, time goes by just way to quickly and in a few weeks my time on Curieuse will end but until then I'm going to enjoy every second of it.