Hear from a volunteer: Declan's 3 months in Ghana
By Declan, GVI Volunteer
1 month ago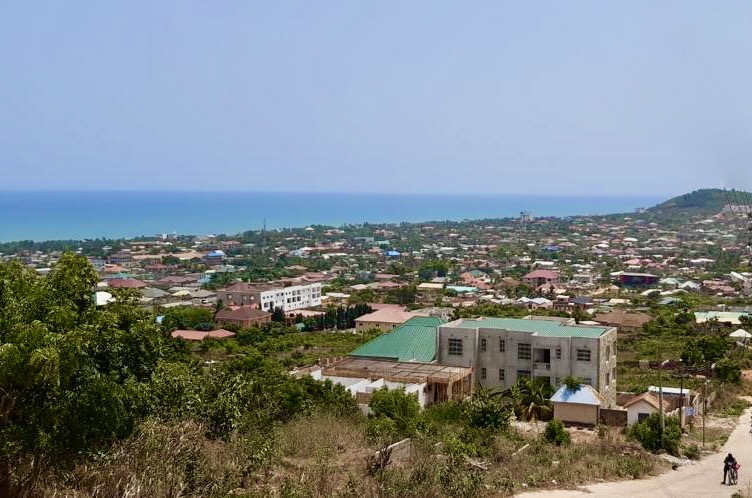 Hi. My name's Declan and I've started a blog to write about my experience of being in Ghana with GVI.
Well, it's finally underway and my adventure has begun. I arrived here very late Friday evening. The journey was an experience in itself as I've never even been on a plane before. It was amazing yet nerve wracking at the same time. I met with Matt, the program manager, on arrival as he came to pick me up at the airport and then we drove back to the base. As we got back to base around midnight, and it had been a long day of travelling, I settled down to sleep as soon as I laid my head down.
The next day I met with the staff members and the other volunteers which was lovely. One of the staff members, Naa, took me into Kokrobite to show me around places such as the local health clinic, the police station etc, and the local hang-outs etc. It was great to see the different culture before stopping for lunch at a local beach-bar called Dizzie Lizzie's, I had my first Ghanaian egg stew with rice! In the evening, we all headed to a beach party at Wakanda Beach Resort, which was absolutely amazing as I got to meet some really nice people there
This first week has been an introductory week so it was very relaxing and I was able to get a feel of things and the new experiences such as the culture, the food, the climate (hot!) and so on. Matt gave us training on topics such as health and safety, fire evacuation, project work, information about the Ghanaian culture and just general safety awareness. He then treated us to lunch at another beach bar called Big Millie's which was such a nice place. I had my first Ghanaian beef Jollof rice! (which tasted great)
During this week I've been helping Sam, one of the GVI staff members, with the women empowerment courses. We were teaching them the basics on how to use a computer and Microsoft. It's been so much fun, the women were very friendly and really funny to talk to. Also, Matt took me and few other volunteers down to visit one of the schools and introduce us. It was very eye opening and to be honest, quite a tough moment really as the school had very few resources. But the kids were lovely; they were all so energetic and happy.
The weekend was very relaxing. I went out with the volunteers again and they showed me Kokrobite beach which was beautiful. All the locals there were so friendly and chatty, everyone I met kept calling me 'Brother Jesus' (I have long hair and a beard). There were market stalls there as well which was really great as I got to see and buy some handmade bracelets and necklaces.
All in all, it's been a fantastic experience this first week and I can't wait to see what comes next!