Healthcare in Cambodia: Christmas Giving
By Avi Stone and Lily Mackow Mcguire
1 year ago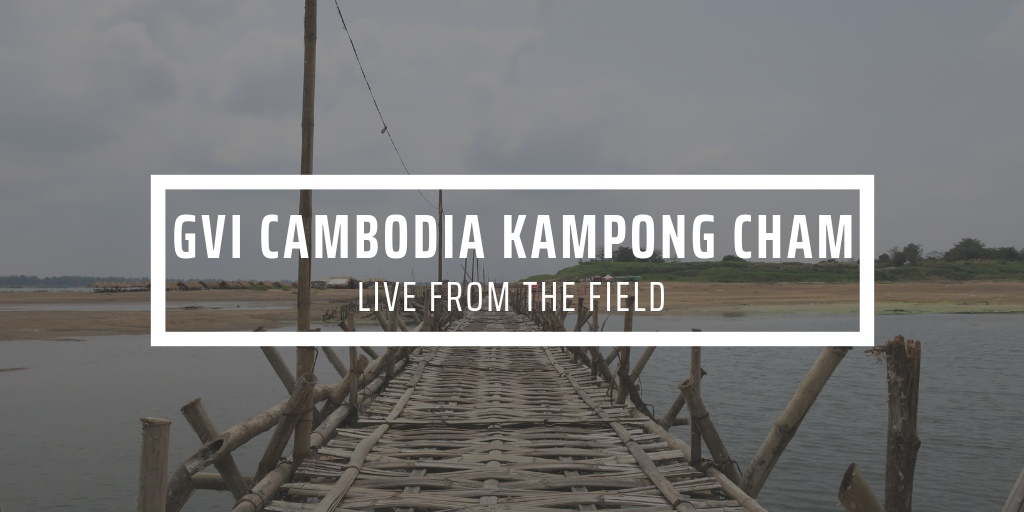 Cambodia is a rapidly developing country and with this development comes new priorities for its government. Issues related to healthcare have crucially become more im portant to the government but with the complexity and sheer overwhelming task of this means that Cambodia still has a long way to go.
The history of healthcare
One of the greatest difficulties Cambodia has faced that dramatically altered its quality in healthcare came from the aftermath of the Khmer Rouge (1975-1979) during which it is estimated between one and three million Cambodians died. Many of those who perished were people with higher levels of education. Only 45 medical doctors survived, and of those, 20 left the country. Only 26 pharmacists, 28 dentists, and 728 medical students remained in Cambodia in 1979.
Barriers to good quality healthcare
Many provinces lack antibiotics and other medicines; many do not have cold storage facilities, so vaccine distribution, already difficult due to transportation problems, is next to impossible. Moreover, no formal free medical system means that those relying on a lower income are unable to afford medical treatment. What some families may do instead is visit local pharmacies- able to provide pretty much any medicine without prescription. What this means however, is antibiotics are freely given out to potentially mis-diagnosed problems.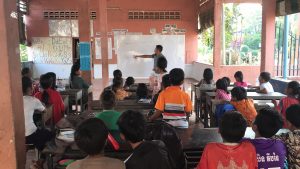 What are the main problems here?
Non-communicable diseases are prevalent issues here. Diabetes, alcoholism and obesity affect the local community and primarily stem from a lack of awareness and understanding in preventative measures.
Dengue fever- a mosquito born tropical disease that results in a severe fever for a number of weeks and can even result in death- is considered an epidemic here in Cambodia and could be prevented by using mosquito nets or wearing more protective clothing.
Finally, diarrhea and dysentery are leading causes of morbidity here. With relatively simple methods to treat both of these, again
What we are doing
Here in Kampong Cham we are approaching these complicated issues by beginning with the basics: many of our students do not brush their teeth or wash their hands. In fact, the average seven-year-old has more cavities than they do years. From 2019 we will be launching regular toothbrushing workshops, to showcase to our students the benefits of brushing your teeth as well as the practical how-to.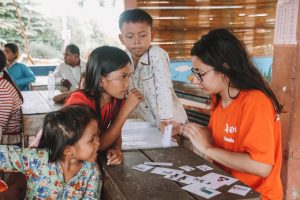 Cambodia at Christmas
This January we will be launching our dental hygiene kits. Included will be a toothbrush, toothpaste and soap. The first goal is to get toothbrushing stations into all of our classrooms and run toothbrushing workshops in the community. Hopefully moving forward from here we will be able to expand the reach of our kits and workshops to improve dental hygiene across Kampong Cham. We are currently raising critical funds to launch our toothbrush workshops that we hope to begin as soon as possible. If you can, please donate here:
https://uk.virginmoneygiving.com/fundraiser-display/showROFundraiserPage?userUrl=LilyMackowMcGuire&pageUrl=3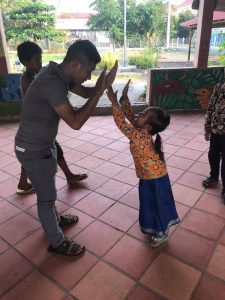 Lastly, everyone at GVI Cambodia would like to wish everyone a very merry Christmas and a happy new year!