By Ebba Rosendah
3 years ago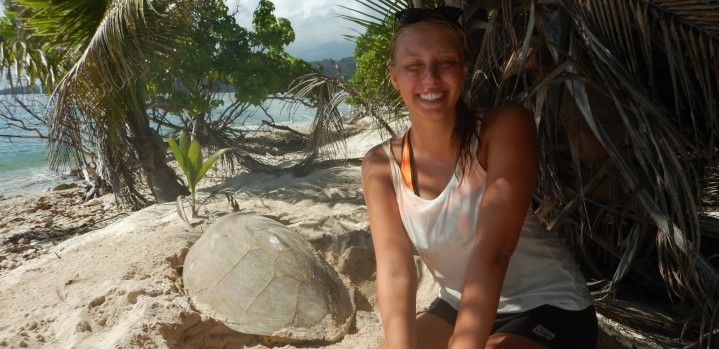 It's hard to imagine how different everything was just seven weeks ago. I was stressed, nervous, ill and so excited I couldn't stop smiling. Even though I had read and reread all the information I had been given what felt like a hundred times, I really had no idea what to expect. It is (of course) impossible to know how something so different from what you are used to will turn out, living on a deserted island, doing daily surveys in 30 degrees Celsius, no flushing toilets, heat control, warm water or internet. I knew that it would take some serious effort to get used to life here, but what it all really comes down to is the people: they would be the ones who would truly determine how my two months here would turn out. Now seven weeks later, let me say that I was right.
It will surprise you how fast you adapt to new situations and living conditions, way faster than you think. After only one week on the island, it felt like we had been here for at least a month and like we'd known each other for twice that time. I guess it's unavoidable in a way to not get to know each other that well, when you spend all your time awake and asleep together. That was one of the things I was looking most forward to, meeting people from other countries and cultures. The other volunteers have taught me a lot and I'm so glad I've gotten to know them all. I think that you get the chance to spend time with people you maybe normally wouldn't talk to in any other situations. Let people in and they will surprise you and you will surprise yourself.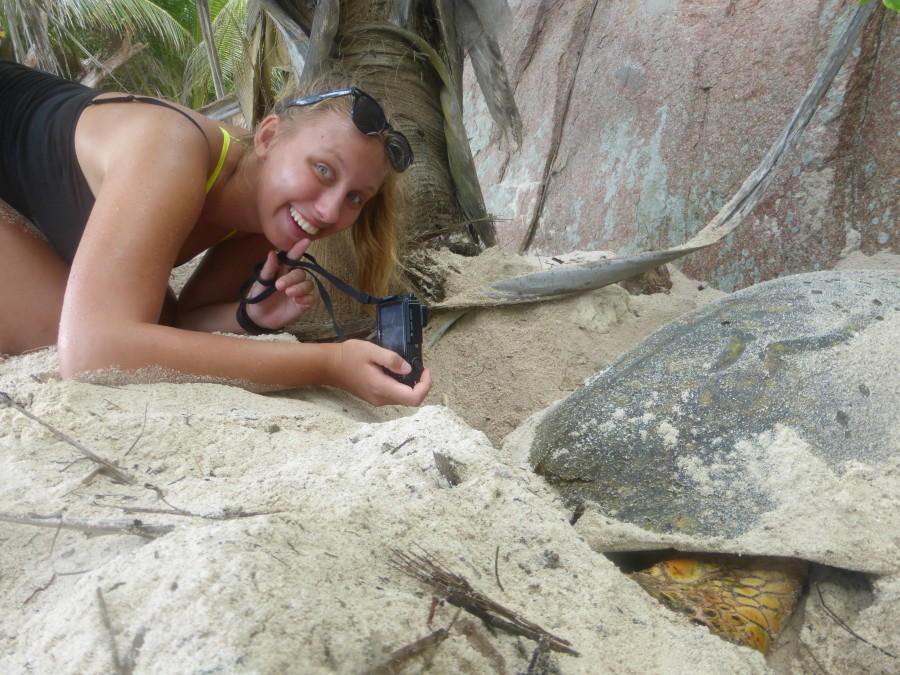 Every day on camp is different. Some days are more stressful than others. You might have a day that starts with a 7am survey and ends with another survey at 9pm, but most days are definitely filled with both surveys and a lot of spare time. One of the main reasons I chose to join the island conservation program on Curieuse was the turtle surveys. Usually we stroll along the beaches looking for turtle tracks and nest, but yesterday was the first time we actually saw a turtle come up from the ocean and nest. It was one of the things I really wanted to see before I went home, so with only one week left on camp I feel truly happy to be one of the few volunteers that got the chance to see it.
It's hard to imagine how different everything was seven weeks ago and that in only one week everything will go back to normal again. Thank you Curieuse for this time, it's been a pleasure.