By Sam Campione
3 years ago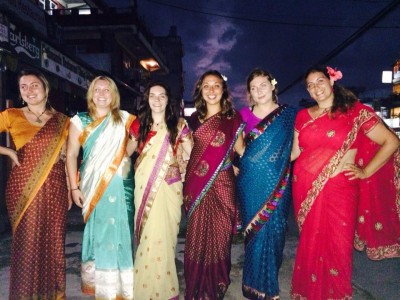 We had to wake up early this morning, to take a bus into Pame. Lekhnath, the principle of Little Daffodils School invited us to his village in Pame, to take part in the tika ceremony with his family. Before heading up the hill we stopped and played with some local children on one of the swings they had put up for Dashain.
We then headed up the hill to meet Lekhnath. The views on the way up were beautiful. After getting to his house, we sat and were offered some tea. From there, we had some time to waste before receiving tika, so Lekhnath's two daughters showed us around. We had the most incredible view of Pame, the Little Daffodils School, the lake and beyond. We all took our cameras out and snapped away at some fun photos.
We headed back to Lekhnath's house, where his family had already begun receiving tika from his brother and 98 year old aunt. We sat and watched in awe as all the women of his family came out in their beautiful saris. Once the family was done, it was our turn to receive tika. After we were done it was time to eat. We were able to enjoy delicious dal bhat whit sel roti (festival bread) – it was dherai meto!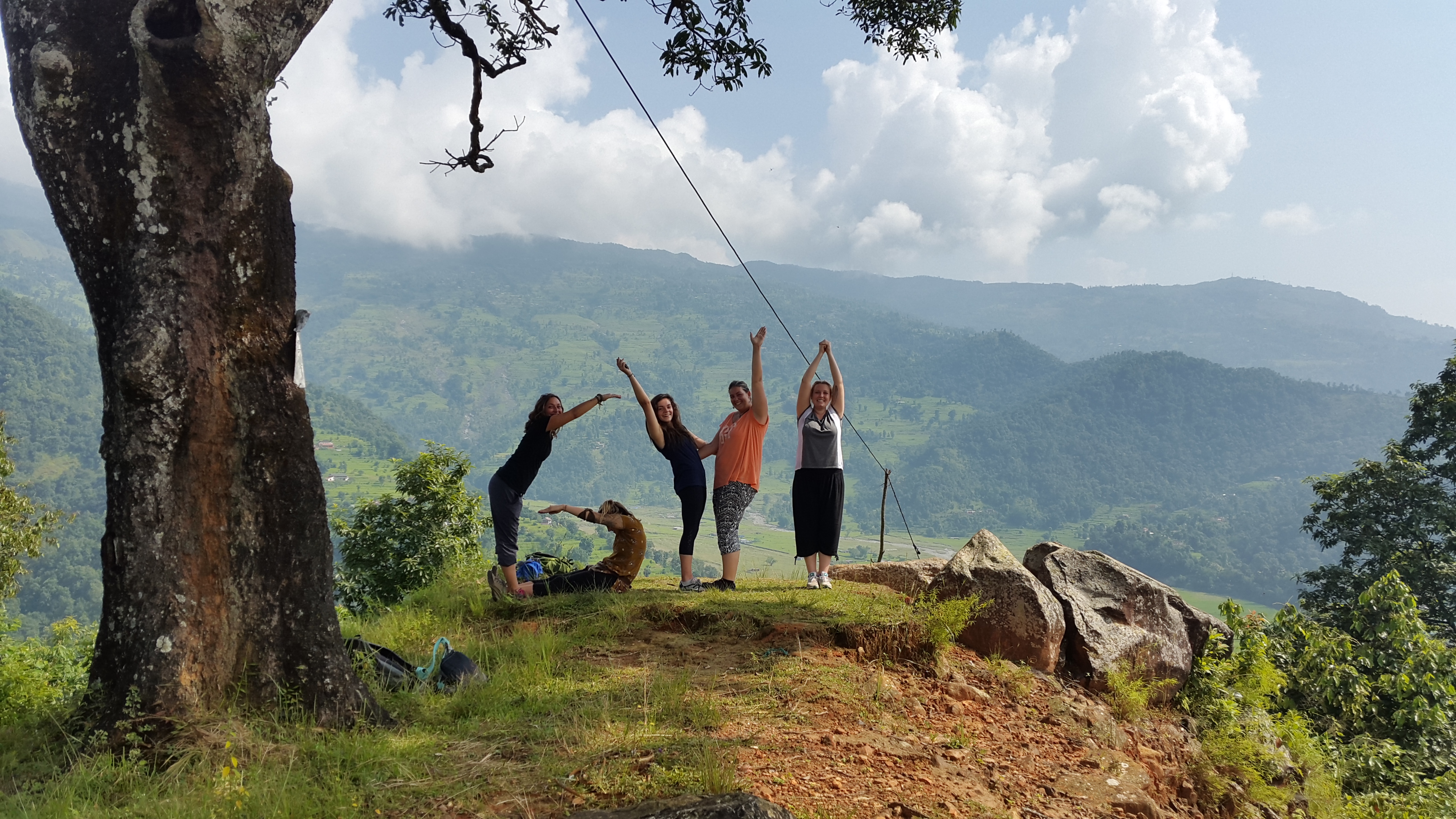 After heading back to Lakeside, it was time to get ready for our own Dashain celebrations. All the girls were wrapped in our custom made saris, and we headed to Shanti for dinner. A bunch of the CC kids were around and we all danced, sang and played games. Then it was time to eat! We indulged in another delicious fest of dal bhat!
It turned out to be a very fun Dashain for all of us, and I was very happy to be able to take part in a local holiday.