By Sam Campione
4 years ago
This coming Saturday marks my halfway point with GVI. It is crazy to think that it has been 10 weeks of living in Pokhara. I have grown so accustomed to the Nepali culture (most things), as well as life at the house.
In my last 10 weeks, I have done so much. From dressing in our beautiful saris, boat races in Lake Fewa, to trekking up to Annapurna Base Camp , and helping with our teaching project out in Pame. I have made numerous new friends from all over the globe, and I have really begun to grow as an individual. I am extremely grateful to be a part of an organization that does so much for this area, and to be able to witness so much growth while I am here.
At the Little Daffodil School out in Pame, we are working one-on-one with kids class 1-5 everyday. We are helping to improve their reading and writing skills, and keep them caught up with their classmates. We are also working on strengthening the relationship between the teachers at Little Daffodils and the volunteers from GVI. With new volunteers joining the project every couple of weeks, we have been able to come up with some great ideas to help strengthen our project at the school.
This week, with the school being closed for holiday, we have been working with Meg and   Shazra from our new women's empowerment project, to help start an English course for the local mothers. We are meeting with mothers from our Male project as well as mothers from our Conversation Club, to help build and improve their English skills. It is a wonderful opportunity and I am extremely happy to be a part of it. And now, I am looking forward to my next 10 weeks here in Nepal. To even more new friendships, heaps of delicious foods, and continuing to see the projects grow.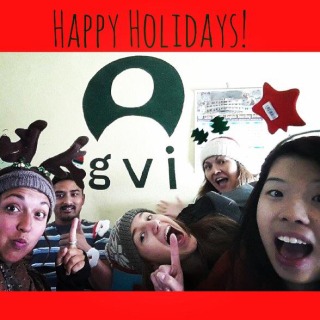 ,