GVI Laos Monthly Achievement Report October 2017: Wat Mano Primary School
By Sue Williams, Education Co-ordinator
2 years ago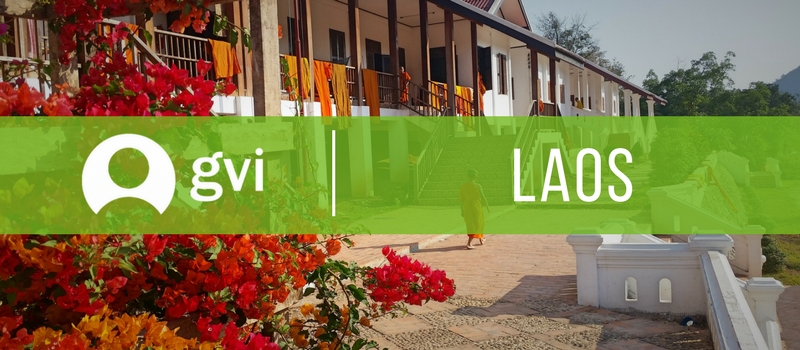 Objectives
To improve students English Language ability
To develop relationships with educational institutions and temples with the aim of increasing their ability to provide educational opportunities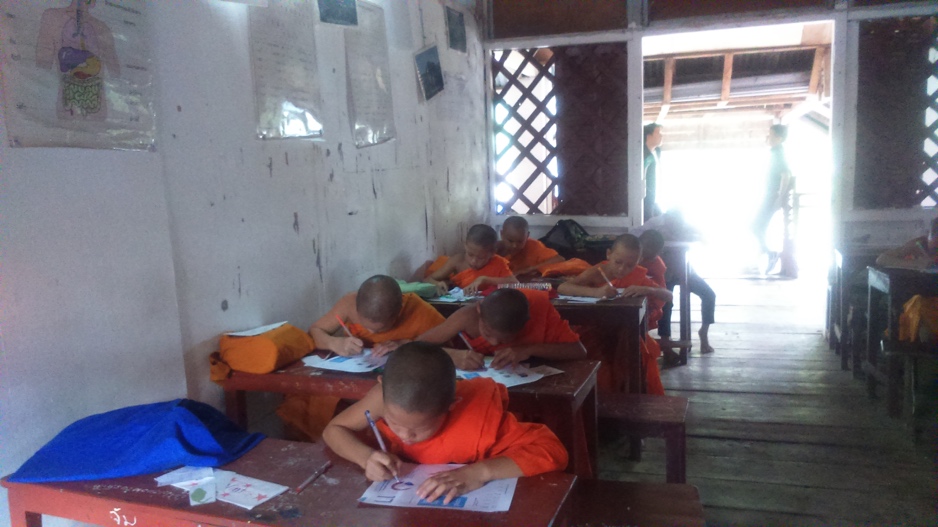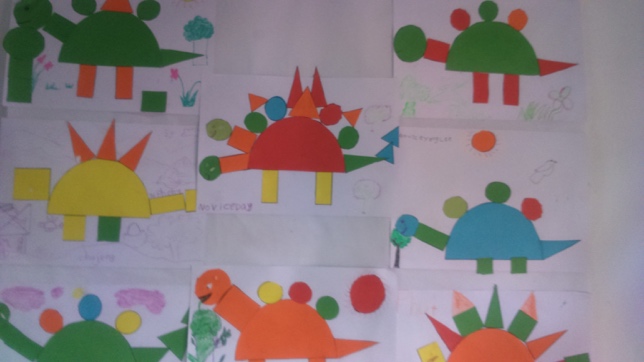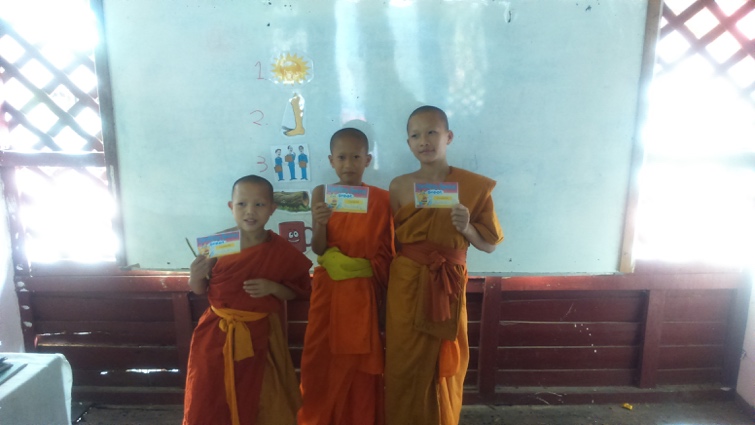 This month, GVI Laos volunteers have enjoyed teaching the students at Wat Mano Temple School. Wat Mano is a primary school for Buddhist Novice Monks. These young students, aged ten and eleven, have recently entered the temple. Some of them have come from remote rural villages and have had only a rudimentary primary education and no English language education at all.  For some, communicating in Lao is a challenge as they have only ever used their ethnic language of Hmong or Khmu.  For Khmu students, writing is also a challenge as they have no written form of their own language.  Entering the temple is a huge step for them to take at such a young age, so they can be shy and overwhelmed by being faced with 'falang' (foreigners) for the first time.
Bearing all this in mind our volunteers, with the support of the staff, deliver English language lessons that are interactive and interesting for the students using a variety of media from flashcards and worksheets to animated PowerPoint presentations; along with plenty of games and activities these help students to learn in an unpressured and gentle atmosphere.  Because this pre-beginner phase lays the foundations for all the students' future English language learning, our volunteers emphasise the learning of phonics with the aim of enabling the students to read and write in English.  Volunteers use the multisensory Jolly Phonics system which provides endless opportunities for fun and games and gives students with different learning styles the chance to succeed.
Alongside the phonics curriculum students learn basic vocabulary and are encouraged to speak on their own   as often as possible.  As the classes are small, less than twenty students, the volunteers can learn all the students' names and give one-to-one help where needed.  The volunteers are also able to witness the students' rapid progress and can take away with them the knowledge that they really have made a difference to these young Novices lives.
The students are all eager to learn; this month they have learnt colours and shapes which culminated in everyone building their own dinosaur with a variety of shapes.  The resulting giant poster went up on the classroom wall much to the students' delight.
All the volunteers who teach at Mano form close bonds with their students and the students respect and trust their teachers.  This is a massive achievement for the volunteers as the students find out that far from being scary, strange people –Falang can be fun!