GVI Laos Monthly Achievement Report December 2016
By Tara Tadlock
2 years ago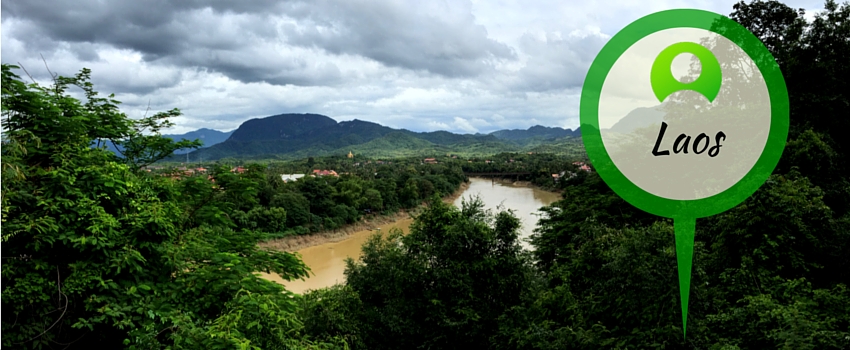 Objectives:
To increase access to English education and to improve student's general English language ability
To increase English classes and life skills for girls from our local partner organisation which rescues young girls from abusive situations
To provide educational opportunities to all students in the local community, regardless of socio-economic status, ethnicity and gender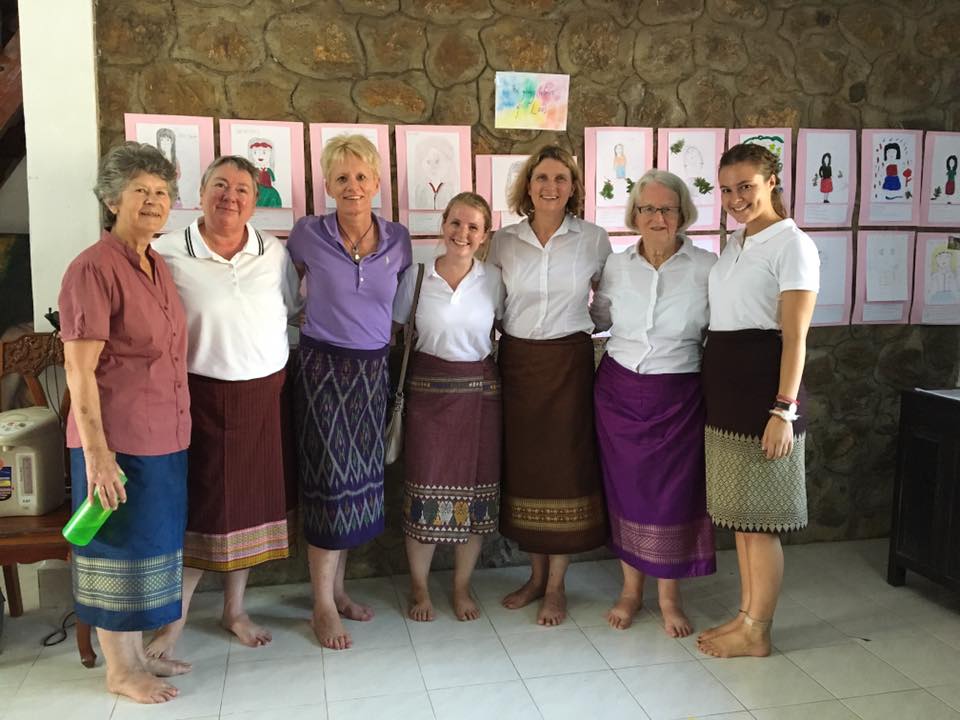 The GVI Laos' Women's Empowerment Project (WEP) has seen many movements towards expanding the program, diversifying our demographics and achieving our objectives. One of these objectives has been to grow the GVI Laos' existing partnership with The Luang Prabang Library to teach English classes to local women from the community.  This was achieved in September when GVI began teaching classes to a group of four of the female library staffers. This class' curriculum focuses on English language that is useful to the women in their many interactions with tourists who visit the library.
In addition to the English classes for women at the library, GVI Laos' WEP was honoured to be the first foreigners asked to join the Library on their 'Book Boat' initiative. The Book Boat brings donated items such as books, clothing, hygiene products, and school stationery to rural Lao villages along the Mekong. WEP volunteers and staff accompanied their female students from the library to drop off hygiene kits and bags of books to the last village on the Book Boat's route. We are very excited to continue this partnership in 2017.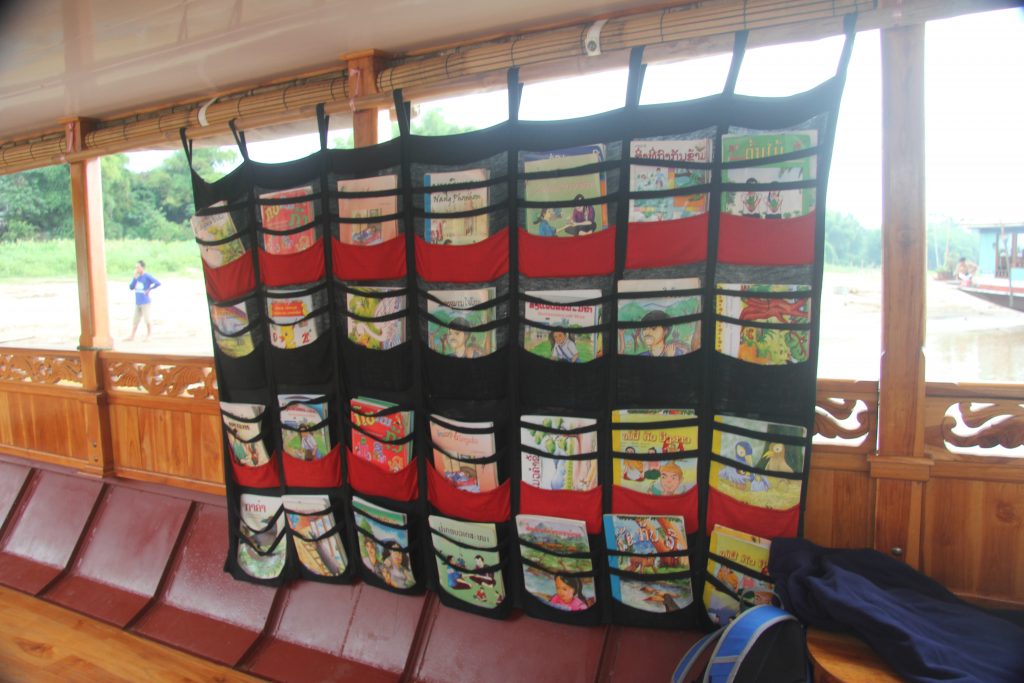 The WEP has also hosted several important events at The Centre where we teach English and health and life skills workshops as part of our Girls Program. We hosted an art exhibit where each girl drew a self-portrait and then wrote a paragraph about their future ambitions. Select students presented their art in English to their peers and GVI Laos volunteers and staff. The WEP also hosted the first 'Successful Women of Laos' event. Three Lao women, including our current NSP Lyly and 2 students GVI has been teaching for 4 years, were chosen to share their unique stories with over 50 people in attendance, including our partner organization's staffers. Lastly, for Laos National Day, through a 2-week dance workshop, the girls learned two dance routines and performed them to a crowd of GVI staff and volunteers. The girls practiced their English by offering tea and coffee to guests upon their arrival and interacting with them throughout.
Finally, we have seen a positive increase in the academic progress of the young women's classes we teach. Fortnightly progress tests have shown a 10% increase in retention and comprehension over all 3 English classes– beautiful examples of their tenacity and work ethic. GVI Laos is proud of the progress, both personal and academic, that we have witnessed in both our young female students and in the women Library staff students. Their dedication to improving their English competency and commitment to our health and life skills workshops is inspiring to volunteers and staff alike. We are excited to watch these females continue to build their confidence and grow their skill sets in the new year!
Read WEP Volunteer Julie's blog about her experience joining The Library Book Boat: https://www.gvi.co.uk/blog/the-library-book-boat-journey/
By Women's Empowerment Project Coordinator Tara Tadlock