The Great North Trail Expedition
By Jizel Miles
3 years ago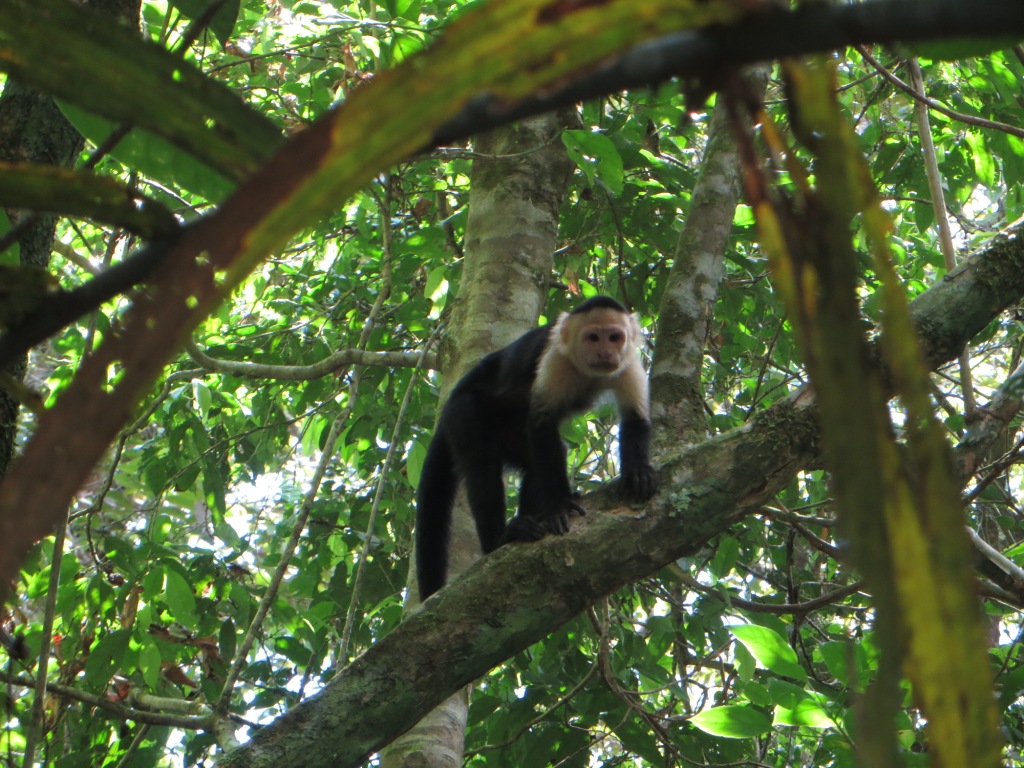 You may already know about the jag walk and the wonderful bout of exercise it is. But do you know of the tale of the great North Trail Expedition? No? Well let GVI tell you. The great North Trail Expedition has only been tried once before, sometime earlier this year. It is a great challenge of walking from the Javola base to Tortuguero- the same distance as a jag walk; but ah, there is no beach. Instead, my friends, it is within costal forest that this grand venture takes place and consequently full forest gear is required (long shirts, long pants/trousers, socks and wellies). And it was three brave researchers that decided it was time to once again go forth on this potentially eventful journey. And my friends, eventful it was. Within a torrential downpour, the only proper rainforest farewell, they marched forth creating their own path with a machete through thick overgrown patches of forest, losing the trail several times, jumping over logs, and ducking under fallen trees- unknowing of which mile marker they were approaching. Despite the obstacles they continued their travels for the wildlife would be worth it. And indeed it was. There may have not been any jaguars spotted, but everything else was just as glorious. White throated capuchins, Central American spider monkeys, Howler monkeys (with one doing a great impression of a baby jaguar), Green breasted Mangoes (hummingbirds), Bronzed back litter skinks, Casque-headed Lizards, litter frogs, Red-eyed and Olive-snouted tree frogs, Central American agoutis, Red-brocket deer, Great Curassows, Crested Guans, Chestnut-mandibled Toucans and Keel- billed Toucans in the same tree. One could say it was Christmas- it most certainly felt like it! Sights such as these pushed our grand adventurers, through the fatigue, to the end of their destination, the lovely village of Tortuguero. Where, although they smelt less than pleasant, the wonderful people of Tortuguero still welcomed them with joyous smiles and delicious food.
You may ask why I am so knowledgeable of the Great North Trail Expedition and my dear friends if you have not figured it out yet, it is because I had the opportunity to be one of these brave adventurers and it was an experience that will forever be remembered. Until next time my dear friends.
Adios amigos
Jizel Miles
Subscribe to our Blog
GVI on Instagram
Sorry:

- Instagram feed not found.
GVI on Facebook