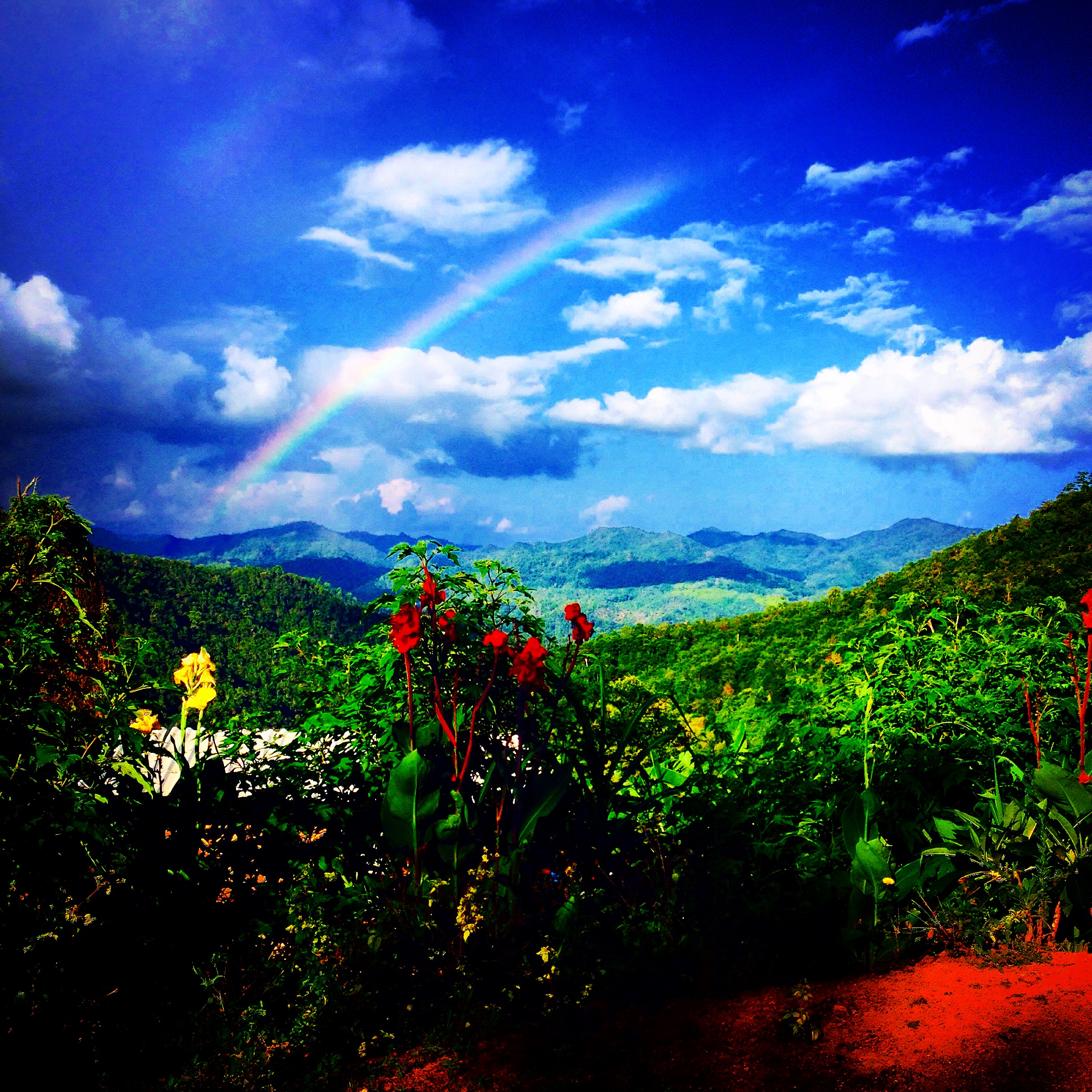 DAY ONE of my second week in Huay Pakoot; a total escape from the western world and life as I know it. Another volunteer very eloquently said to me, "If you expect your life here to be anything like your life back home, you are missing the point."  Just the other day I was making my trek up to wifi, feeling a little homesick, when I stopped in awe. Peaking out over the beautiful rolling hills and lush mountain peaks was a rainbow. All thoughts of home vanished and suddenly I was overcome with such gratitude; gratitude for the beauty in front of me. But also gratitude for all the amazing things I had encountered in the past week. Gratitude for the first time I saw an elephant up close, gentle giant, and hairier to the touch than I had imagined. Gratitude for my host family who welcomed me into their home. Gratitude for the semi-wild dogs in town, always close by, keeping me company and making me feel safe like little bodyguards. And especially gratitude towards my fellow GVI-ers, open to new friends from various backgrounds, constantly making it known we are in this wonderful adventure together. Thank you Huay Pakoot. Thank you Ellies. Thank you GVI.
Subscribe to our Blog
GVI on Instagram
Sorry:

- Instagram feed not found.
GVI on Facebook