By Grace Mathers
5 years ago
Although the TEFL course can seem challenging and intense, there are some pretty cool activities that help take the edge off and provide healthy competition for all the TEFLers. It may be considered to be a great way of learning as well as a laugh.
The Tefolympics was the latest event that hit the GVI team this week.  There were three participating countries: The Empire of Flying Lanterns, The Dunces, and Swerica, competed to be crowned the champions of the TEFL course. It was definitely an intense battle, starting off with rounds of Pictionary.  It wasn't all about fun and games, there were some serious teaching abilities portrayed in all of the games. Points were obviously scored for clarity of instructions, the effectiveness of the game itself and the attitudes of the country's competitors. Each country was scored by all the others, but don't worry, there was no tactical scoring anywhere near these games. It was all just a bit of fun and all the competitors came together to make it an enjoyable experience for all.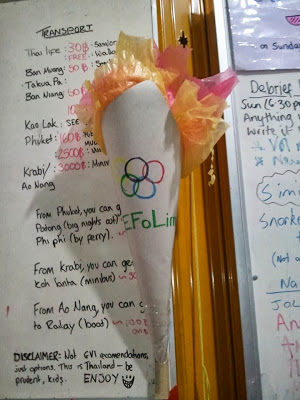 Don't go thinking that it was all a breeze though. It is always challenging to come up with inventive ways to execute an activity, and even harder when you are against the clock. Five minutes was all they had to come up with their ingenious plans to go for that gold medal at the end. Talk about pressure! The tasks that were set became harder and harder to plan as the games reached their final rounds. More and more resources were being used and less and less sufficient time was being given.
Sweat began to form as the TEFLers eagerly awaited the final results. The room was tense and we leaned forward with baited breaths as the two judges took to the floor. The Bronze went to the Dunces; it was between The Empire of Flying Lanterns and Swerica. The look of those two gold medals was too tantalizing. Seconds ticked but it felt like forever before finally, the winners were called: Swerica!
Grace Mathers – TEFL Intern