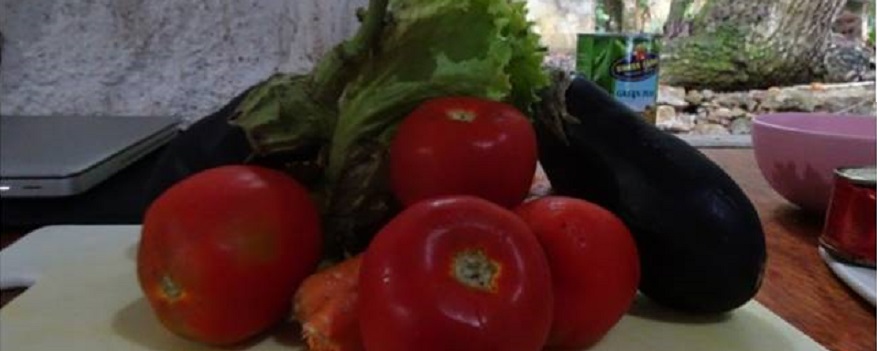 I don't know about anyone else but my father always taught me that there are two types of people in this world… people who live to eat and people who eat to live. I am certainly one who lives to eat, a fact which concerned me coming to Curieuse Island. A good friend of mine previously volunteered on another GVI program and dutifully informed me that the food was nothing but bland rice and vegetables! Therefore, I filled up on all my favourite food before I came here, naturally.
Being stranded away from a lot of civilisation, surrounded by some of the most beautiful scenery it is easy to forget where some of your old priorities were. However, I was suddenly delighted to find out that the thought of food ran this camp just as much as it ran me back home.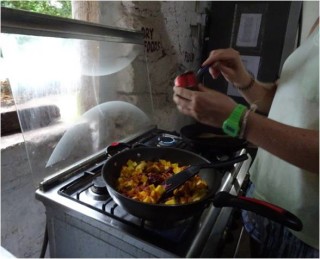 A shop is performed twice a week, with the added bonus of requests being taken if there is something special you were thinking of making! When I arrived other camp mates made some of the nicest vegetarian food I have ever eaten (even though I haven't eaten much in the past) for example lasagne, chilli and stir fry, and the more creative you can get with it, the better.
For someone like me learning to cook new and tasty food is always good, especially learning to make bread, and any attempt at confectionery is always welcomed. Therefore, if your looking to improve your baking skills this is the place for you!
Personally I have attempted to make several things while I have been here including the most important of them all… PIZZA. Having never made pizza before the process was defiantly a bit of an experiment, one that caused much laughter, but in the end the result was amazing. As you can imagine everything here is a bit of an experiment, but so far I can say that most things have turned out really well for anyone attempting something new. So much so that I am surprisingly not craving food like I thought I would be.
Although with all the good experiences that I have had so far, I have made one mistake. My first day on duty I made a lentil soup with bread for all the volunteers coming back from surveys. Unfortunately no one warned me about the issue with some of the wildlife eating the food. Once the volunteers came back from survey, they all tucked into my delicious lentil soup, it wasn't until a staff member came around that they realised…. a skink had gotten into the soup, my soup had become skink soup….. literally. With that being said the other volunteers said they couldn't even tell 🙂
All in all I would say for all those people who live to eat like me, don't be worried about coming to Curieuse, the food is good and there is plenty of it….. maybe just watch out for skinks or put a lid on your pots!