By Flora Gray
3 years ago

Playa Del Carmen is an extraordinary place; you wake each day to its changing face. It is warm and familiar with wise eyes, it is a stranger who stares back, it looks to you adoringly and offers a hand like a lover. But with each day, each different face, it always smiles. You smile at Playa and it smiles back: its streets, its people, its sun and beaches.
I arrived in Mexico as a shadow of the girl who writes this for you now. A shadow who never stood still for the sun and changed shape throughout the day. I didn't know what I was- coming or going, up or down- and felt unsure as the sunset loomed ever closer. But I smiled.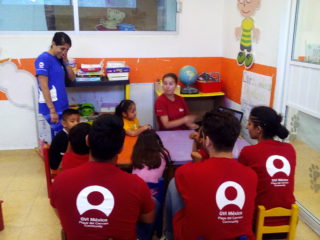 Evenings fast became drowned with belly laughs as inviting as big hugs, sharing stories with the fellow volunteers I consider my family. These gorgeous people, from around the world, have seemingly known me my entire life and not just the short 4 weeks I have been here. When I look at their faces, beaming with love and compassion, I smile and my heart grows several sizes with all the adoration I have for such wonderful people. They hold the world in their hands without even knowing.
During my time here, I have worked in a disabled school called Escuelita- something very daunting and scary at first. It was tough. Undoubtedly so. However, I still smiled throughout. I cannot comprehend the amazing efforts of all the staff in this incredible school and the children who gift you with their kindness, their patience and their acceptance. I recall my first day, to be truthful I wanted to give up on myself for not being able to give them everything: all their hopes and dreams. Reflecting on it now, I smile because- whilst these children may not be the same as you and I- they excel every example of a good human being and I am honoured to have known such beautiful souls.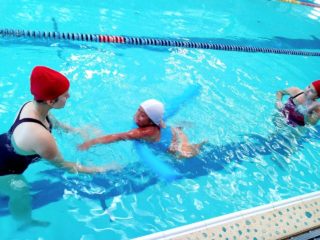 My favourite project whilst at GVI was Invasores: every Thursday volunteers would create a workshop for the children of a squatter community. Invasores constantly radiated with smiles and hugs! These children who have so little are contented with a simple 'hello'. They have grins wider than Cheshire cats just for seeing you. I never stopped smiling when at Invasores- how could you? The day is filled with running, dancing, singing… I owe my biggest thank you to this small but wonderful community. I found true happiness here is in giving and giving and giving then, like the children of Invasores, never expecting anything in return.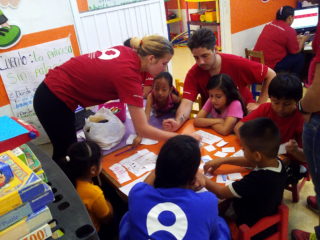 So thank you GVI. My heart belongs to my utterly perfect volunteers, the glorious children I am honoured to have met and to here: Playa Del Carmen. Playa, you have taught me happiness and, as I am leaving, I know I shall not cry because it is over as I can only ever smile because it happened.