My first month on Bushwise placement at Karongwe base
By Kerri Milligan, Bushwise student
4 years ago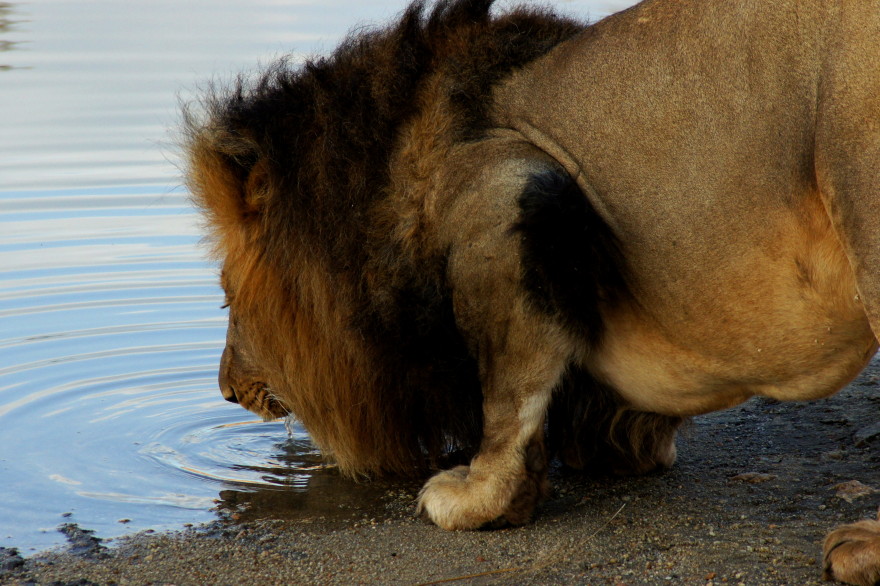 So this weekend marks the end of my first month here at GVI Karongwe, and what an exciting and interesting 4 weeks it has been!
My time here got off to a good start, with sightings on my first day of the Cheetah brothers in the morning and the two Lionesses preparing to hunt that night. Our luck continued the next day and I got my first undisrupted view of Subzero (the Pride Male Lion). He spends a fair amount of time on the Karongwe fence line contact calling to the Makalali Lions across the road, having studied on Makalali I had already seen him calling a number of times. It was great to get a view of his extremely photogenic, scar-free face without a fence between us.
Working on a game reserve comes with its highs and lows and I quickly experienced this first hand with the death of the Ketswiri's male Cheetah cub. It was moving to see how upset the GVI staff members were about this, as they had spent so much time closely monitoring the condition and behaviour of the cubs in the boma. The day after this sad news, a couple of staff members, the interns and I went into the boma to clear some of the grass and shrubs and make it as comfortable as possible for the female. She seems like she is made of strong stuff, so hopefully she will pull through.
Whilst clearing the boma, we had collected some bones from the remains of the Cheetah cub's meals. We decided to dump these in the South of the reserve, hoping that the Hyenas would make the most of this free delivery. A few days later we drove down to check on the piles that we had left. When we got to the second pile there was also no evidence of utilisation by Hyenas, instead we found two Giraffes enjoying the bones! This behaviour, called osteophagy is something that I had been taught about at Bushwise but had never expected to witness first hand! It was fascinating to watch how selective the Giraffes were about the pieces of bone that they picked up – aiming for a piece small enough to fit into their mouth and be easily manipulated by their incredibly long tongues.
Since my first week the interesting and memorable encounters have continued – from a Leopard on a kill and FINALLY seeing the Lion cubs after 4 weeks of being here, to Elephants and Hyenas in our back garden. No two days have been the same here and I am sure they never will be. I start leading game drives as of next week, so hopefully there will be many more exciting animal sightings to come!
Kerri Milligan, Bushwise student research assistant