February 2017: GVI Laos Monthly Achievement Report: Documentary at Wat Pha O
By Valee Xiong
2 years ago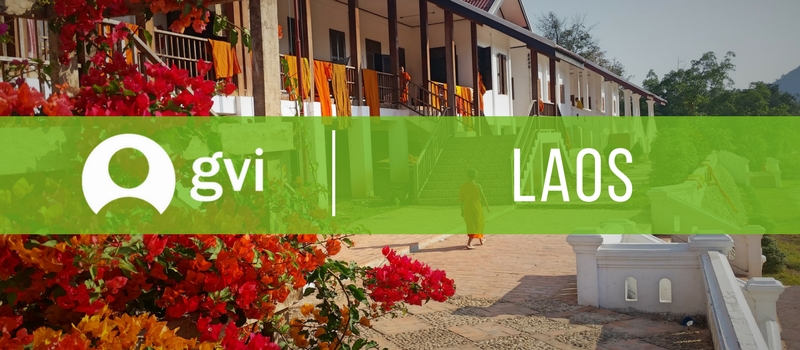 Objectives:
To develop relationships with educational institutions and temples with the aim of increasing their ability to provide educational opportunities
Provide teachers for English Classes at Wat Pha-O during the school year
To improve quality of education in Laos for students taught by GVI
In February, 'Satree Productions, a production company located in America, came to Laos to film a documentary that will explore education and Buddhism in Laos by following Novices' lives at Wat Pha O Temple in Luang Prabang for five years.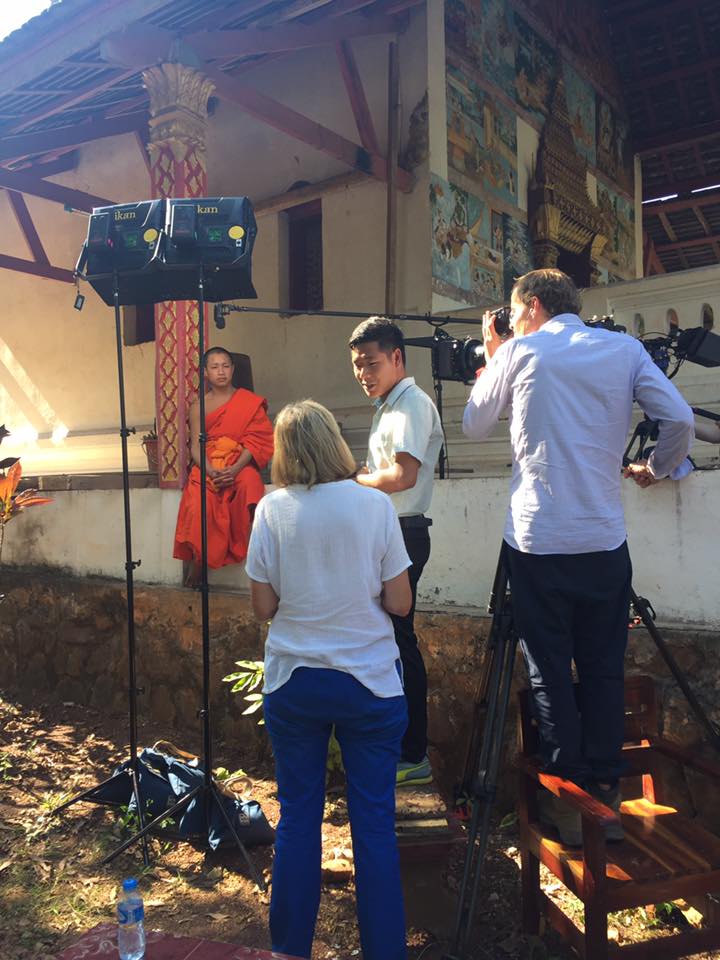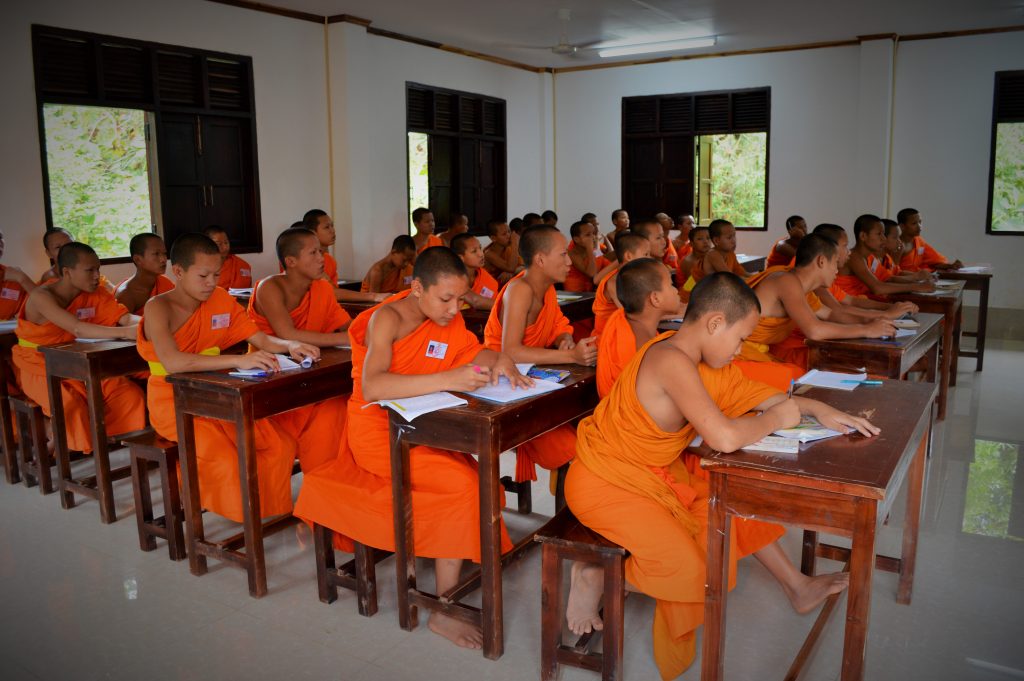 GVI has a very strong relationship with Wat Pha O temple and plays an important role in the English education of the Novice Monks that live there. In January 2015, GVI was approached by Wat Pha O to collaborate with them on the creation and delivery of the English part of their school curriculum. Since this time, GVI has taught 250-500 Novice Monks 4 days a week. The opportunity to be taught by native English speakers is great for their futures because they are from the countryside and their parents do not have much money to send their children to school.  Former Novice Monk and GVI Community Liaison Valee says "They are lucky to become Novices at the temple to learn and study new things from GVI and learn Lao culture and Buddhism. The volunteers also learn so many things, get new experiences from teaching the Novices, and get to know and understand Lao culture and Buddhism too."
In February, GVI was honoured to be asked to be involved in Satree Productions documentary in several ways. GVI Local Community Liaison Valee Xiong, assisted Satree Productions for a month. He liaised with Wat Pha O Temple and the local community to organise interviews with Novice Monks and important Monks at the temple including the Head Abbott of Luang Prabang and the Head Monk of the Temple school. He then translated throughout these interviews using English, Lao and Hmong languages. Valee also organized a trip for Satree Productions to go to film two Novice Monks who were visiting their villages. He organised interviews them and their families about their choice to send their sons to the temple. Valee represented GVI on this 5-day long trip and used all his languages to translate in the Hmong and Khmu villages and during the interviews.
Satree Productions also interviewed GVI Laos Program Manager Leyla Isin. They asked her about the field of education in Laos and about Buddhism's role in this. They also discussed GVI's programs in Laos working to increase access to education for Lao students and about their work at Wat Pha O temple school.
GVI's involvement in Satree Production's documentary has strengthened its partnership with Wat Pha O Temple and has resulted in invitations to temple ceremonies, in closer relationships with the Novice students and in improved communication with the Monks and Lao teachers.  We look forward to seeing this documentary released in the coming years!
Click for updates on GVI Laos! https://www.facebook.com/GVILaosLuangPrabang/?ref=aymt_homepage_panel
Written by Local Community liason Valee Xiong