FAQ answered by Novices - Part B
By Luang Prabang Novices
4 years ago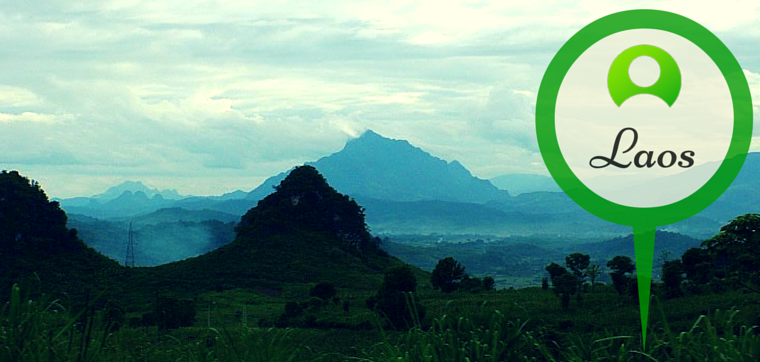 TEMPLES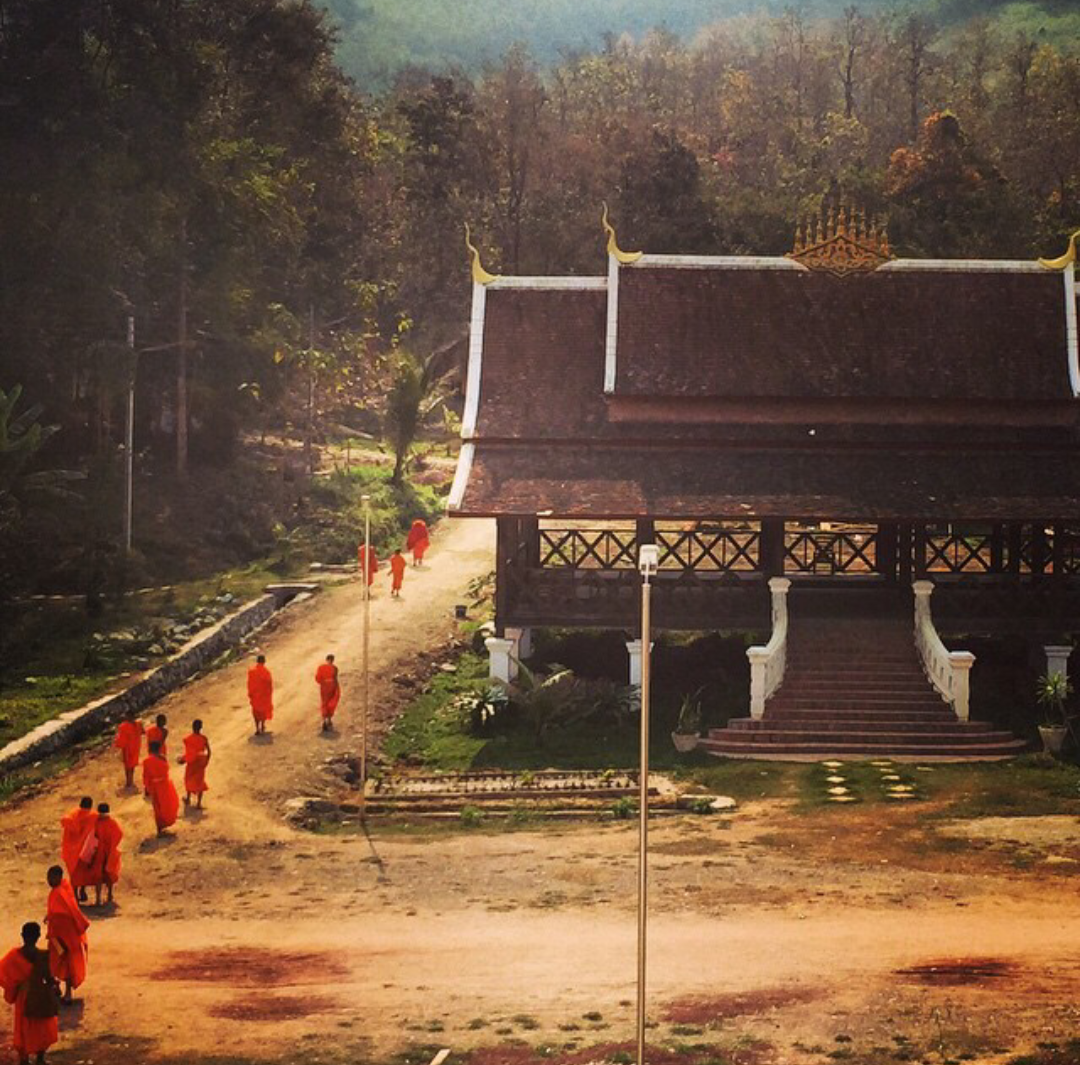 Do you enjoy tourists visiting your temple?
Yes, I do. I enjoy it very much! It is a wonderful opportunity for us to practice our English conversation and listening skills since many tourists also speak English as a second language, and some have difficult accents. Tourists are always interested in knowing about my life in the temple and culture, and it is often difficult to explain in English. I would like to improve my English so that I can better share my life with them.
What kind of work do you have to do at the temple?
Novices take turns with most chores around the temple. Sweeping the ground, trimming the vegetation, painting stupa statutes and walls, washing dishes, washing robes and blankets, cleaning alms bowls, cleaning the pagoda, cleaning and caring for the Abbot if needed, making temple walls and every day, one or more Novices stay at the temple to look after it during morning alms.

Special points about the temple:
In the temple there are many special and interesting stories. There is some history that is relevant to travelers who haven't visit before and also to Lao people. Visitors are often interested when they see Monks, Novices, and sculptures and pictures of the Buddha. They are intrigued by the sculptures and pictures of dragons and don't know the stories behind them.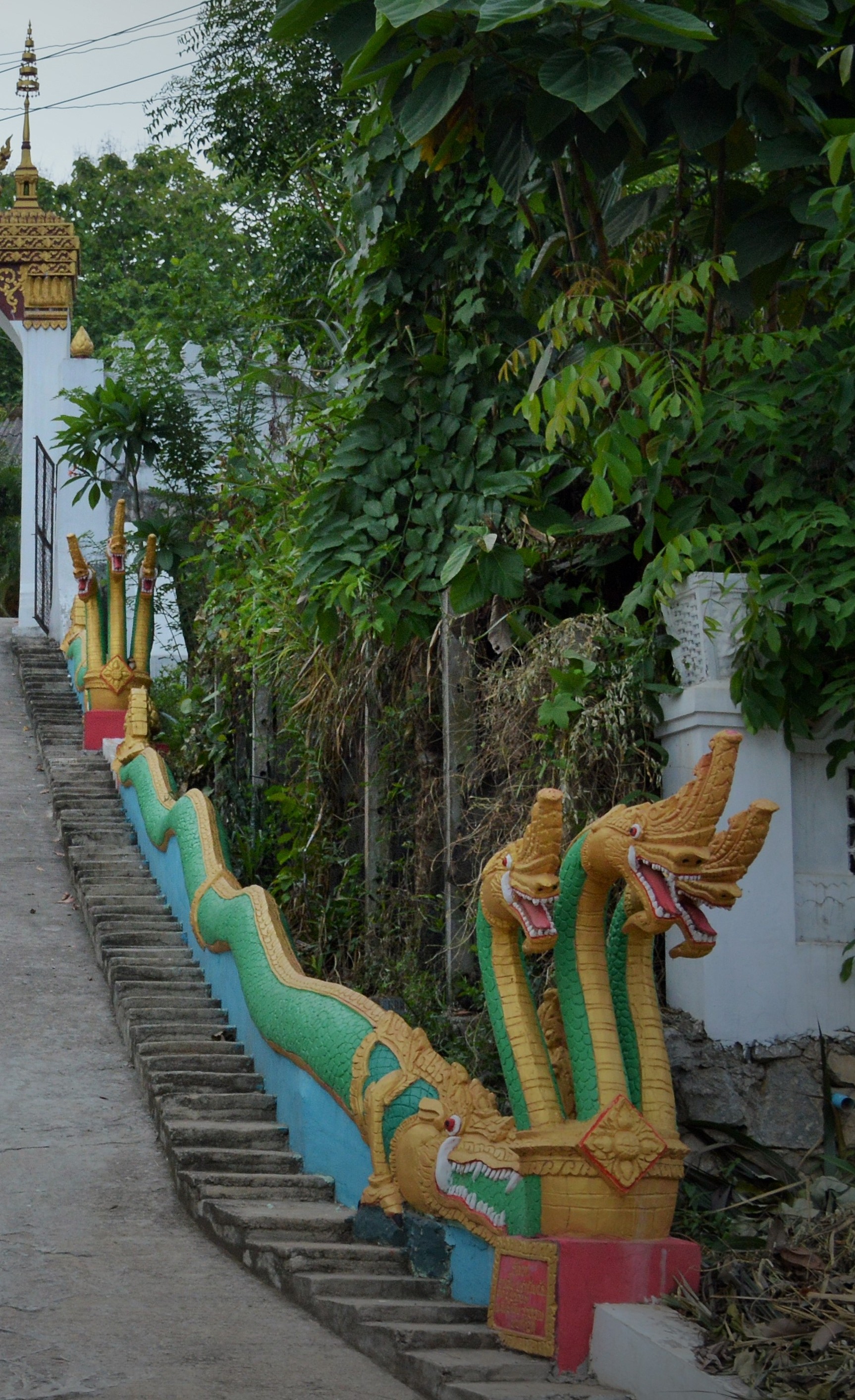 I will briefly explain the history behind the dragon. It is an animal like no other. After the Buddha became enlightened, he spread the Dharma and sought people who had faith and who wanted to become Monks. In this way, Buddhism spread the region all around and many people came to know it.

The dragon listened to the Buddha teach like this for a long time and eventually thought to himself "how could I become a Monk like these humans for I am only an animal?" The dragon decided to transform itself into a human and then approached the temple to talk with the Buddha and so became a Monk. After he had been a Monk for a very long time, something happened. One day, after praying to the Buddha, he was very tired, he went to bed. A Monk saw him undressing and saw that he was a dragon and not human. The Monk went to the Buddha and explained what he had seen. The dragon was then disrobed and the Buddha decreed that animals cannot become Monks.
Written by Novices