The Environment in Laos (written by a novice monk)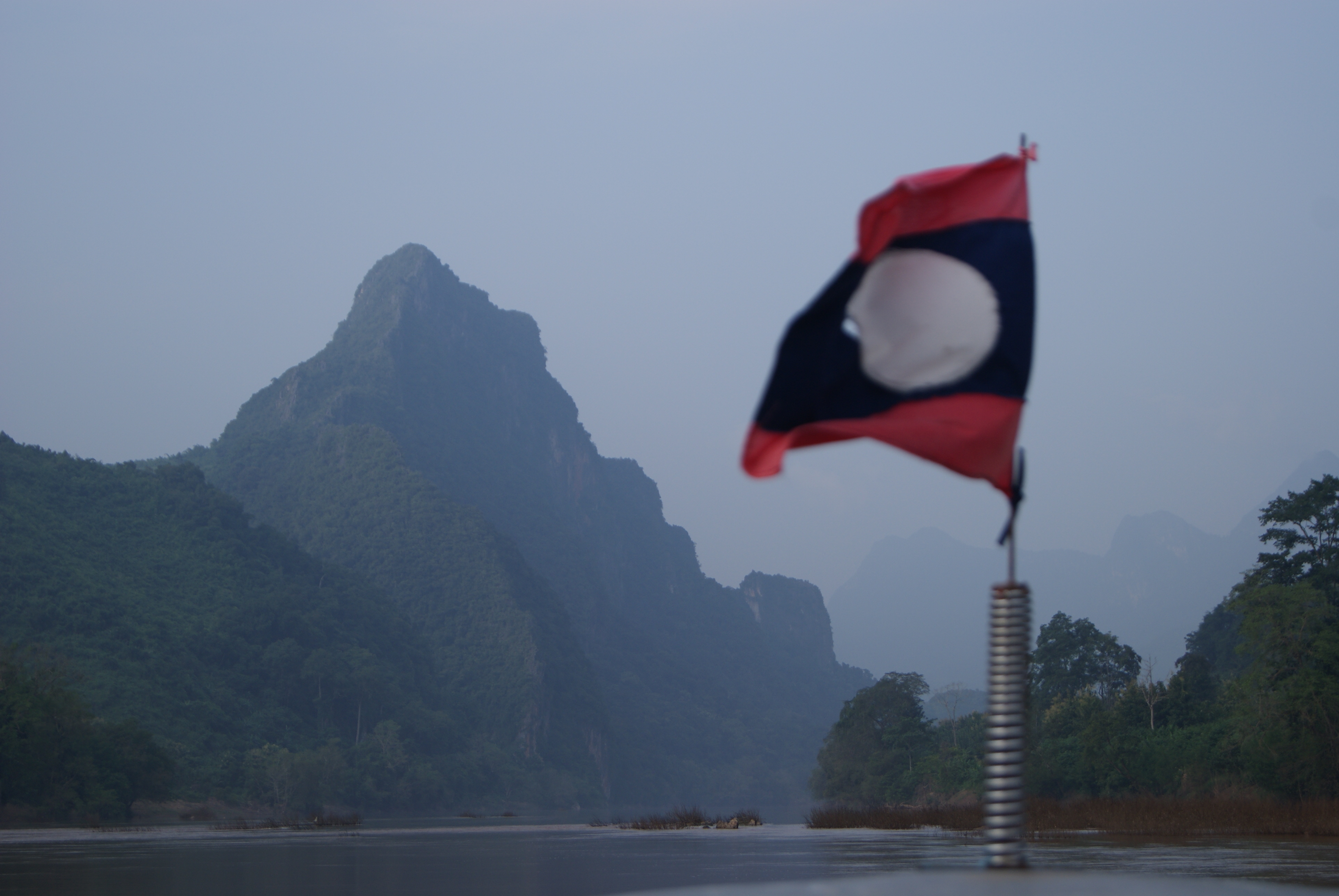 Laos has an amazing environment with fantastic nature and there are many tourists attractions to do and see.
There are three main waterfalls near Luangprabang, which are the most popular tourist's attractions. They are called Kuangsi,Tad Sae and Tad Thong. There are many things to do in these places, such as bamboo rafting, swimming, kayaking and mountain climbing. The Water used to have bungee jumping as well, but there is none today. Kuangsi and Tad Sae are very far away from town, but Tad Thong is only five minutes away driving.
Luangprabang is a small province and it is situated in the north of Laos with three fabulous rivers. They are the Mekong, Nam Khan and Nam Ou. Many locals in this area make their living by farming, fishing and digging ponds in these rivers to feed fish as well. The Mekong is one of the biggest rivers in Laos and it goes through five countries in Asia like Laos, Cambodia, Thailand, Myanmar and China. Those countries have been using these rivers to make dams and to set up Electricity to use all over in these countries.
There are some gorgeous caves in LuangPrabang town including Tham Phousi,Tham Insi and Thing or Pak Ou cave. Each cave has many statue of Budddhas especially Tham Thing has more than any others. Many tourists come to visit LuangPrabang in the high season every year which is now, because it's the best time to visit this town. You can get there Boats or Tuk Tuk. If you take a boat it will takes  you about two hours and if you take a Tuk Tuk it will take you only an hour from LuangPrabang to there. In addition if you take a boat trip it's much better,because you can see the Landscape of the amazing mountains by the river bank. You might even see the locals fishing, swimming and you might even stop in Pak Ou village where you can try Lao Lao or Lao Whisky and you will see Lao weaving and Lao traditional handicrafts.
The waterfalls, rivers and caves are very important for the people in Luang Prabang, because they bring tourists to the province and support the local businesses.
By Novice Sing