Ludoteca lovin' from a first timer abroad
By Emily Sweeney
3 years ago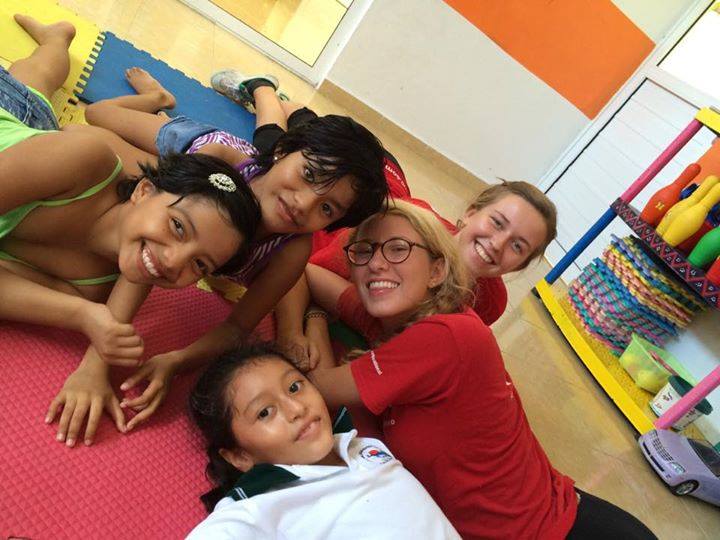 I've been volunteering for GVI for three weeks now, and have loved every second. I work for the Save the Children foundation in which I spend most of my time at the Ludoteca with the kids. They are without a doubt the friendliest bunch of children that I have ever met, they have made me feel so at ease at the project and are eager to participate in any activities whether it be playing with other kids or doing their homework from school. The project runs from 9am to 4pm and the groups are split into morning and afternoon depending on when they are scheduled for school. The two ladies that run the Ludoteca are incredible, they don't speak any English and my Spanish isn't quite up to scratch (…yet!) and still we have been able to communicate successfully despite the language barrier.
A typical day at the Ludoteca would entail the children spending time on their homework, if they do in fact go to school and if they do not then the ladies provide appropriate work for them. After this they are free to play either in one of the designated rooms or outside, followed by a snack and a rest. Once a week the children have an English lesson taught by the volunteers. I was lucky enough to have my first lesson the other day and I enjoyed it so much the children are all very willing to learn and genuinely interested in what you are teaching them. On days where the English lessons aren't taught the ladies might speak to the kids about relevant issues and how to deal with them, for example alcoholism in their homes, abuse or what to do in extreme weather cases. By this time it is around midday and the morning group will be picked up and are replaced by the afternooners. A popular activity the ladies do with the afternoon group to wake them up and make them more alert is dancing. We put the CD player on and all dance together, it puts everyone in a good mood and ready for the upcoming activities.
I have had 20 hours of Spanish lessons so far however I plan to go back for more, they're very much worth while and will enhance my experience massively. Outside of the project me and the girls I live with have had so much fun, we visited Akumal and swam with the turtles, we stayed in Tulum for the weekend and climbed the Coba ruins. This weekends plans involve scuba diving on an island just off from Playa del Carman, safe to say i'm pretty excited!
Every wednesday we have Mexican cooking classes at the house which everyone loves and have been particularly useful to me considering my lack of cooking skills! The past couple of weeks we have been going to salsa lessons on Fridays and sometimes a cheeky midweek Tuesday (free mojitos for the ladies, it would be rude not to) and it's been amazing. I've been counting it as my exercise for the week and don't feel quite so bad for eating copious amounts of Mexican food.
The staff at GVI have been so helpful and have been here for us all completely, supporting us if necessary and working with us to get the most out of the experience. I've always wanted to travel and I absolutely love working with kids so I decided to incorporate the two, and the Save the Children foundation has fulfilled my wishes completely. This is my first big trip away from home and was so nervous to begin with but I could not be happier, I'm so glad I chose to come to Mexico and volunteer with GVI and hope that I get another opportunity to try another project in the future.