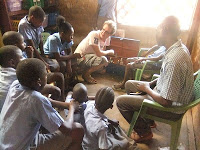 Having previously worked as a first aider in a number of different roles, when I was offered the chance to share some of my knowledge with the older students of Precious Vision Care Centre and Olives Rehabilitation Centre, I jumped at the chance.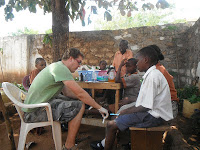 After selecting a number of the more eager students from each school to participate, it was time for action. First we went over a few of the basics of first aid, including how to treat their fellow students for small cuts.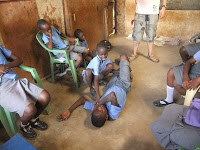 Following this the children were then taught how to treat a person who has been found unconscious but breathing and put them in the recovery position.
The students from both schools seemed to really enjoy the training and they look forward to having the responsibility of putting this knowledge to use in any situation that may be required, both in and out of school.
Volunteer David
Subscribe to our Blog
GVI on Instagram
Sorry:

- Instagram feed not found.
GVI on Facebook