Diving head first into new adventures!
By Melanie Lacourciere
1 month ago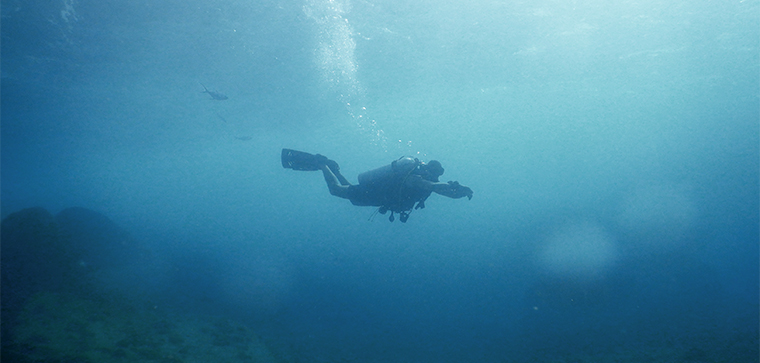 At home we have the luxury of having anything we want with a snap of our fingers. Here on base, we live off of the necessities. Say goodbye to warm relaxing showers, clean clothes, wifi internet and in my case breakfast smoothies.
In the first few days, life on base seemed very difficult, with daily base duties, new people and classroom lessons I was unsure how I would survive an entire month. I felt as if I was never going to have any free time, we worked, studied and went diving. Going to bed around 9pm was considered late. This was a new lifestyle I was not used to. But sure enough a week went by and helping around base became habit – a lifestyle, the studying became knowledge and our dives seemed too short. Life on base was no longer a stress but a new life I enjoyed.
With time flying by, I've already made friends I believe will be lifelong friendships and learned more than I ever thought possible. Not only about pushing my boundaries into comfort zones but also about learning new ways of working well as a team. Whether or not the job at hand is hard or gross, working together in a fun environment makes everything better.
Part of me is excited to go home and part of me wants to stay here forever. So for now I'll enjoy these last few weeks and absorb as much as possible making sure to never take any of it for granted. Life time opportunities are as such, so I'll live and love each and every day of this one.
Cheers to diving head first into new adventures.
Subscribe to our Blog
GVI on Instagram
Sorry:

- Instagram feed not found.
GVI on Facebook