Dive Master Internship celebration!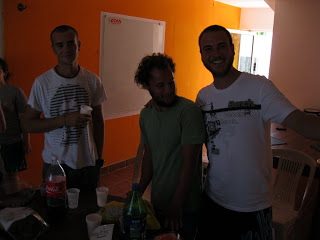 We are very pleased to announce that the current dive master interns have fully completed their course. They are now very professional Dive Masters and as such we celebrated with a get together in the different dive shops! Congratulations to all of you and thanks to the shops that made their training possible. During the internship besides completing the DM course they learnt about customer service, logistics, shop management and specially learnt about themselves! We are very glad that 15 new DM are spreading the word of Conservation and safety diving!
Subscribe to our Blog
GVI on Instagram
Sorry:

- Instagram feed not found.
GVI on Facebook