Curious About Free Time on Curieuse?
By Kathryn Bowers
2 years ago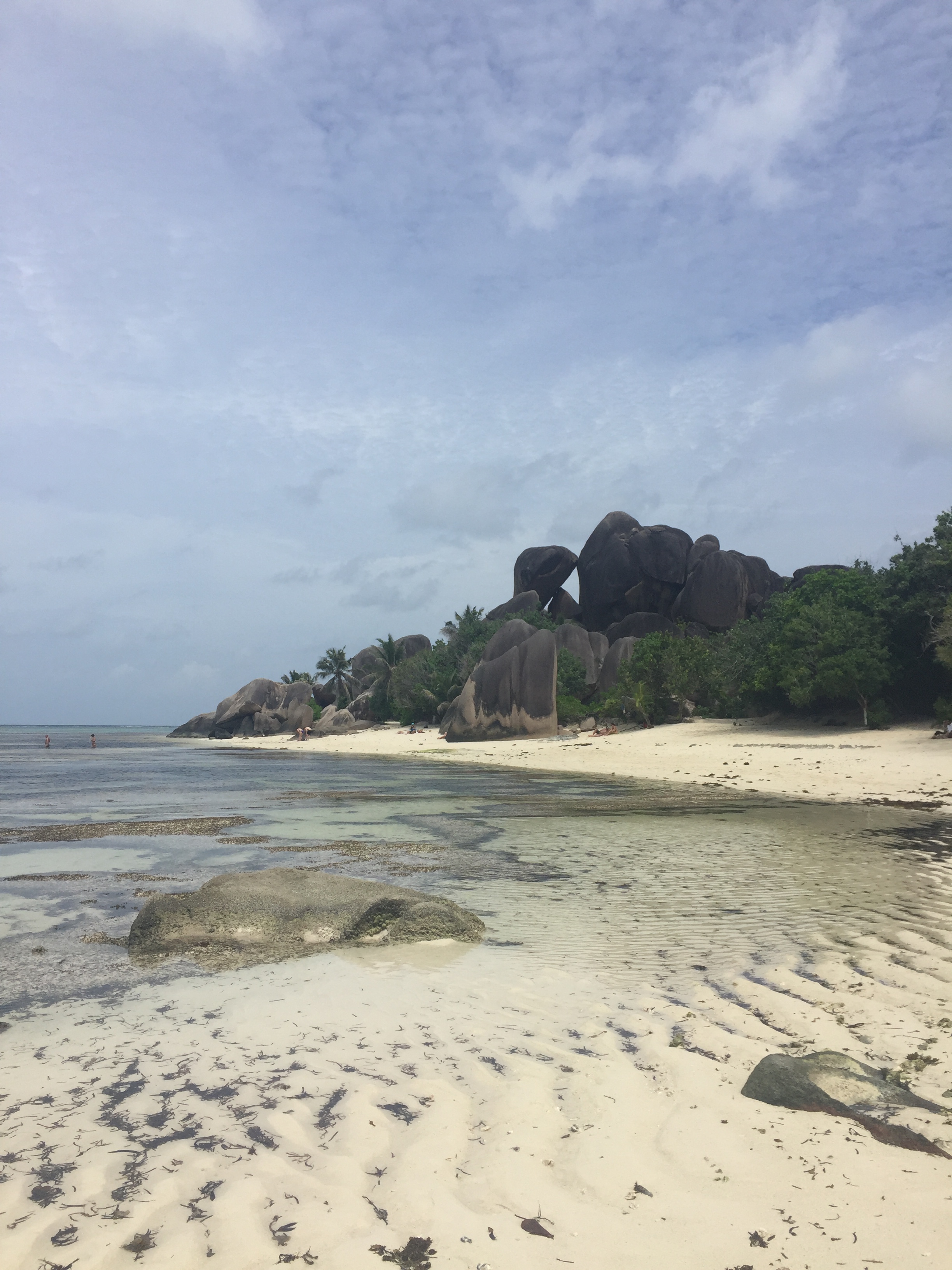 I am currently half way through my fourth week in the Seychelles and have really enjoyed my time here so far. Mondays to Fridays are spent checking beaches for turtle activity, completing mangrove surveys and monitoring lemon shark pups, with the first couple of weeks also including multiple introductory activities. Each of us has an average of 1 and a half duty days each week which involves staying on base, cooking and cleaning. With regards to free time, dinner is at 6 o'clock on weekdays and pretty much marks the end of the day. So far, this has involved playing games, watching films and generally just relaxing with a very satisfying cold SeyBrew. Friday is BBQ night which is always a highlight of the week with everyone joining in and helping with dinner which also includes the luxury of chicken.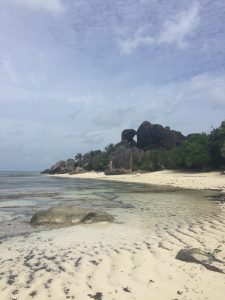 So far I have had 3 weekends off, all of which have been amazing. Before I came I was unsure about how I would spend my free time on Curieuse Island. The staff have been very helpful and resourceful when it comes to recommending places to visit and stay.
My first weekend was spent on La Digue with eight of my fellow volunteers who have now become great friends. After booking La Digue Island Lodge on the Wednesday we made a very raining crossing over to Praslin to make the 9 o'clock ferry on the Saturday. Priorities were to have a long, warm shower after which most of us devoured a pizza. Our day was then spent exploring the local shops and area by the jetty and catching up with friends and family on the hotel WiFi (a rare luxury for most of us).
Although we walked around La Digue, most people cycle and you are constantly pestered to hire some dodgy looking bicycles at the jetty however the hotel also had bicycles to hire which appeared somewhat safer. The evening was spent at the amazing seafood restaurant The Fish Trap which I really recommend…great crab curry and fish platter and a fantastic live musician.
The next day we visited Anse Source D'Argent, a beach voted one of the best in the world, and it really lived up to my expectations, with us being lucky enough to visit on a beautiful day and during a quiet time for tourists. Sitting there slurping my fresh coconut doesn't sound like too much of an exciting experience but it has been one of my favourite memories so far and I really recommend going.
My second weekend was spent on base and after staying awake until 6am on the Saturday morning my fellow volunteer Liam and I decided to climb Mt. Curieuse on minimal sleep. Despite going up the mountain on the wrong route (which wasn't really much of a route at all and we did find a much easier route on the way down) we reached the top within 2 hours. The view from the top is absolutely breathtaking and seriously worth the climb. There are so many areas of the island to explore and I plan to go to Point Rouge next weekend. On the Sunday five of us went snorkelling near Anse Cimitiere, we saw a couple of cool things…a shark, squid and some really cool fish. There are so many places to snorkel around the island so I am excited to explore some more and find an amazing spot.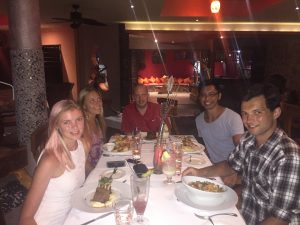 Last weekend (my third weekend) was slightly different with the Saturday spent helping with the TRASS organisation which aims to reforest deforested and eroding areas of Praslin, we therefore had Sunday and Monday off as our weekend instead. Five of us spent our time off base again at Cote D'or on Praslin at the Berjaya Hotel. Again, the priorities were to eat, shower, use WiFi and just enjoy being sand and mosquito free. In the evening we ate at a pretty pricey restaurant however eating perfectly cooked lamb for the first time in over a month was worth every rupee. We were all in bed by 10 o'clock that night after a very busy and tiring week and I think we were all very much looking forward to a bed without a mosquito net and with air conditioning. The next day we visited Anse Lazio to the west of Praslin, which again was really beautiful however fairly busy with tourists and the weather wasn't great. The buses on Praslin are pretty reliable and cost only 5 rupees for any ride so I would definitely recommend using them for getting around Praslin and exploring the island.
I have really enjoyed my weekends off so far and have loved having every fortnight off base to recharge and just feel refreshed again, however I would also recommend staying on base for weekends too to have the chance to explore Curieuse as there is so much to see.