By Seychelles
4 years ago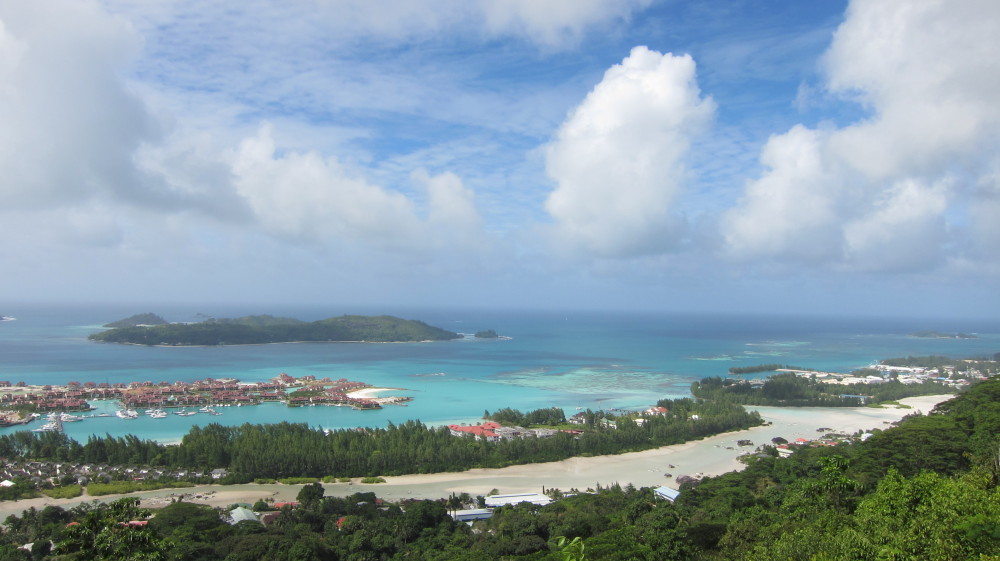 Last week a lot of interesting events happened. Firstly, we have a new staff on the island. Sonja, a Canadian, came last Wednesday and she's going to be there for three month.
The other incredible happening, is that on Wednesday, we went to do the vegetation (planting endemic plants in the bush) with Neila and her friend Claude, two French biologists. Usually when we go to the mangroves we always stop at the view point to see if we can find any lemon sharks or sea turtles but we never had seen any. This time on the way back of the vegetation we just stopped there to have a drink, but we were so exhausted that we didn't really look for sharks and just before we started to walk again, Claude just said "Oh look, there is a shark" and we all jumped to the view point to see if it was true and we didn't see A shark but THREE lemon sharks (2 big ones and a smaller one). That was amazing! Alans dream became true… 
During the same day, in the afternoon, we went with the construction volunteers, Rick and Sofia, to do a tortoise tickle on Anse Badamier, on the other side of the island. We didn't see any tortoise but the beach over there was amazing. It was a really nice afternoon.
On Saturday, Rick and Sofia, the construction volunteers, finished their three weeks of volunteering. We went to Praslin to spend their last day together and we were all sad that they were leaving,but on the boat ride back to Praslin another amazing thing happened, we saw two dolphins!!! That was awesome.
We had a very nice week (like always), full of surprises. And the surprising events didn't stop at the beginning of the new week. This is my last week and we started it with the long tweet to Grande Anse and on the way back from our last tweet point on the beach, Cheryl made an incredible discovery: a green turtle nest! It was awesome! And after that we went to do tortoises tickle on Grande Anse and we found two tortoises in the shallow muddy water, that we had to measure their waist. One was just in the middle of this mud so Cheryl and I went into this (we can't refuse a free mud bath 😉 ) but ultimately we couldn't measure it because the tortoise didn't want us to. It was a lot of fun. I like the way my last week started.